Introduction
Whether you need to find a committee chair, sub-committee assignments, or caucus rosters, FiscalNote makes it easy. Review the tips below to find the committees, sub-committees or caucuses that matter to you.
Video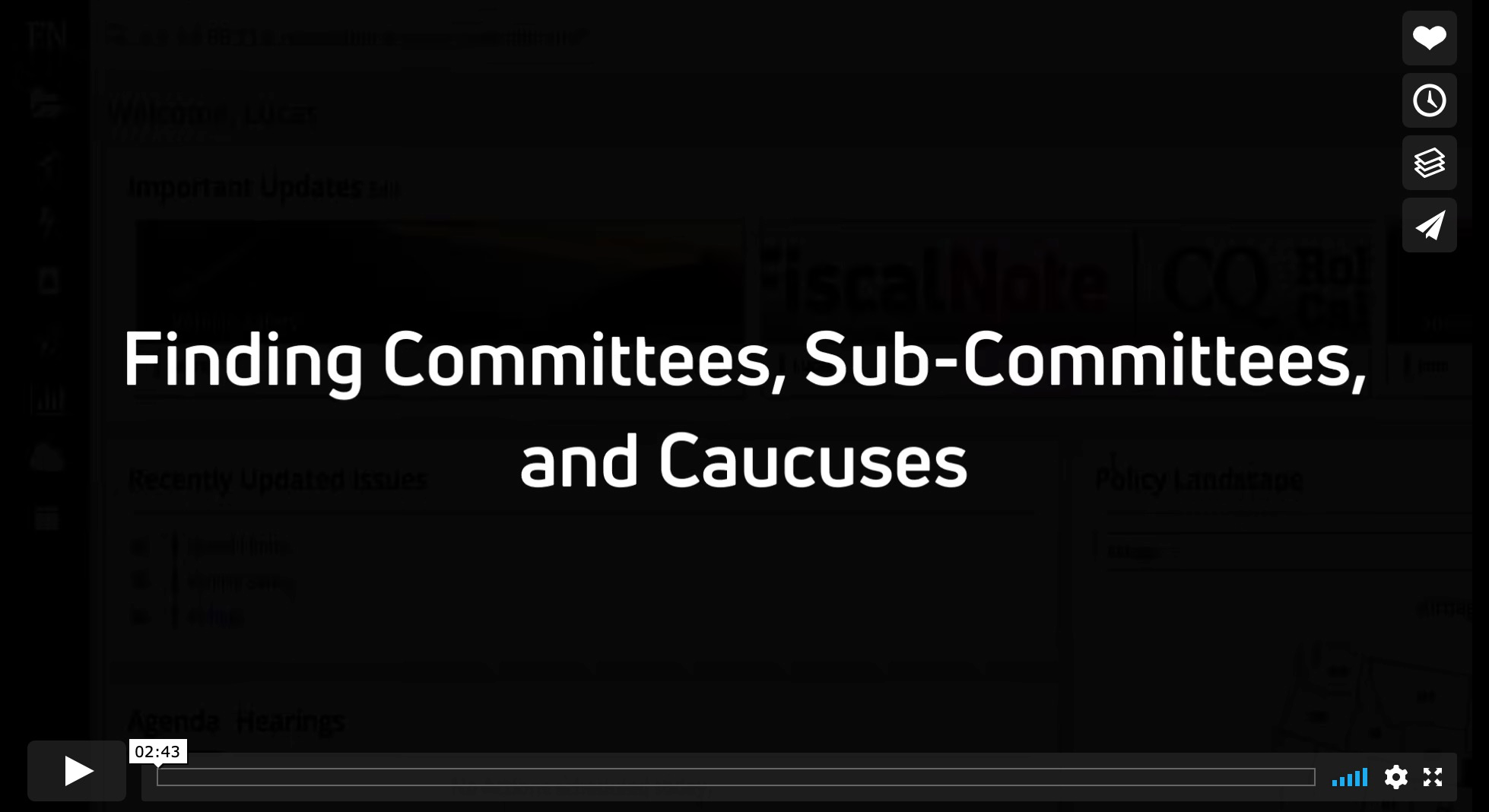 Finding a Specific Committee
Typing the full name of a committee in the Search bar is the fastest way to find a committee page in FiscalNote. Click either Federal or State Committees from the Search menu, type or copy & paste the full committee name into the Search bar, then click Search: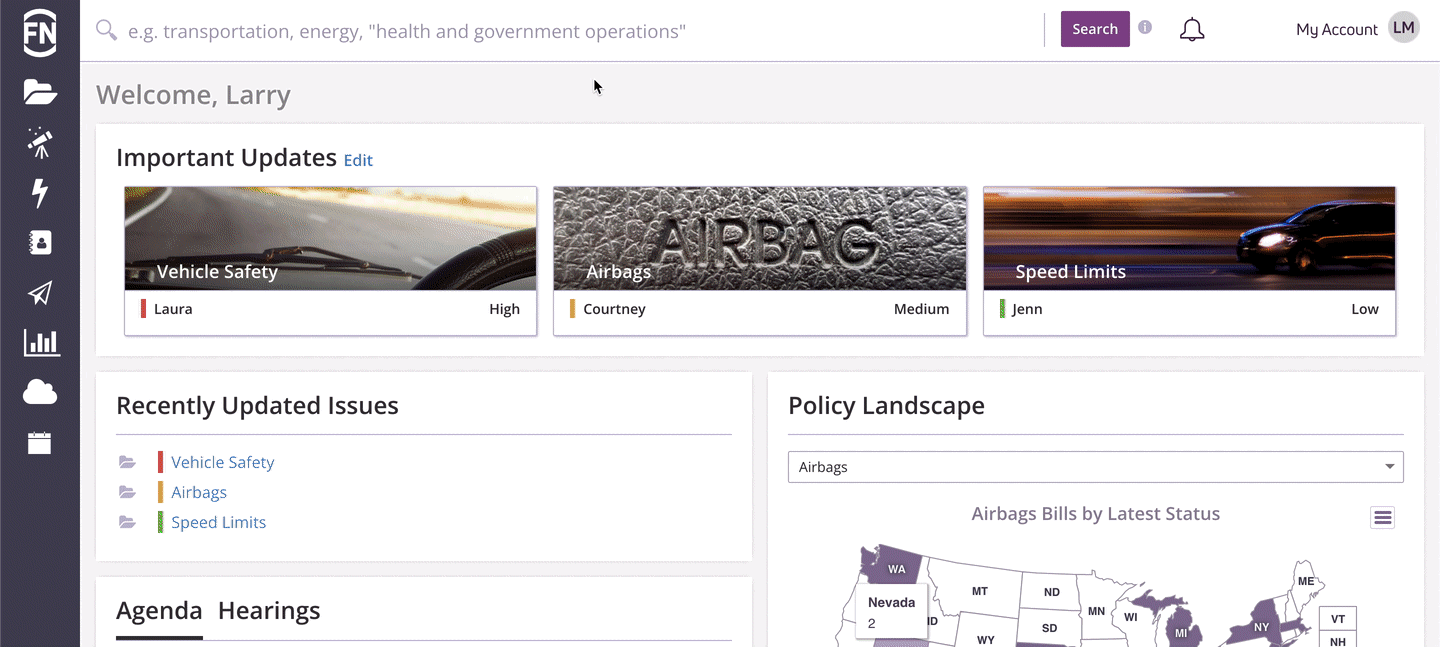 Browsing for Committees of Interest
Keyword Search
When you can't recall a specific name, a keyword such as 'transportation' might come to mind that could point you in the right direction.
Click the Search bar to access the Search menu. Click Committees on your desired level, State or Federal. Next, type the keyword in mind and click Search:
The results will show potential matches. Click the title to jump to the committee, sub-committee, or caucus page.
Finding a Bill's Committee Assignments
If you're monitoring a bill and would like to review rosters of the committees assigned, the fastest way to access the information is from the bill page itself: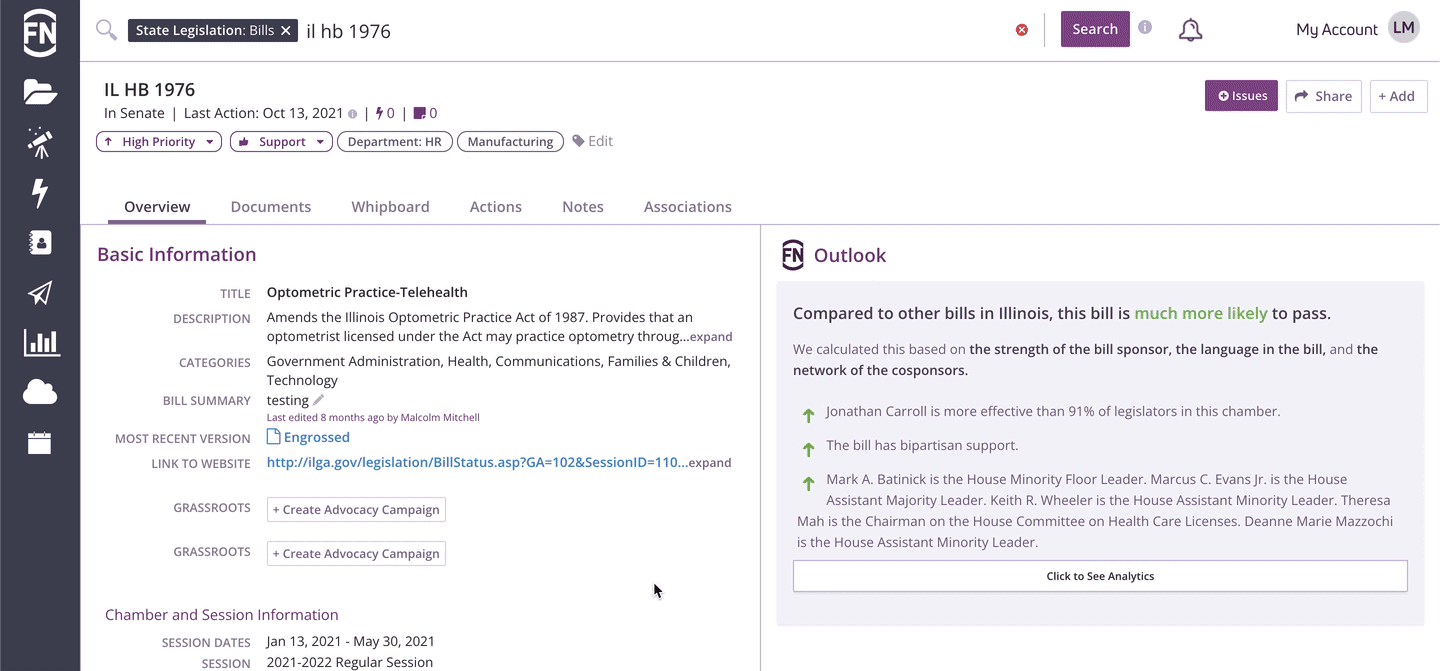 Committees, Sub-Committees and Caucuses will generally be hyperlinked when referenced within FiscalNote. Use hyperlinks to seamlessly jump to critical information and maintain your workflow.
Empty Search
When the exact name or sample keyword doesn't help to find your desired committee, sub-committee, or caucus, use an Empty Search. An empty search means leveraging an empty search bar over a data set in order to sift through every possible piece of information.
For example: Click Committees from your desired level, State or Federal, then immediately click the Search tab. Do not type anything in the Search bar before clicking Search:

On the results page, use Filters on the left to narrow your results. Choose from Type, Status and Chamber: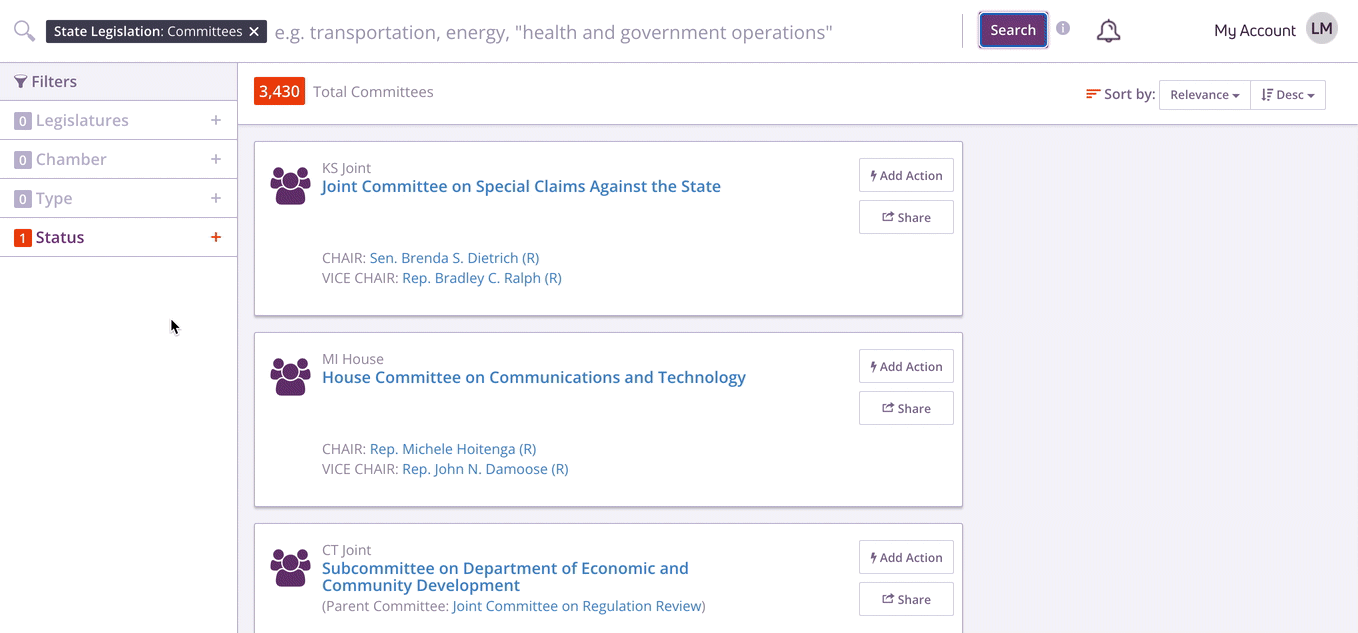 For States, you may also use the Legislature filter to browse a specific state (seen above). For Federal, you may also use a 'Following' filter, allowing you to browse those you are already following to monitor hearing updates:

**Click here to learn more about the differences between Federal & State Committee Pages
Finding Key Committees, Sub-Committees & Caucuses 1-Pager
(Click here to download)