Introduction
In addition to policy tracking and reporting, among other features, FiscalNote allows you to centralize stakeholders and report progress on your team's activity with them. From emails to meetings and more, each activity is saved as an 'Action'. Knowlegis provides a medium to email staffers that have been identified as key stakeholders to your organization.
With the FiscalNote & Knowlegis integration, you can now work more efficiently, getting both jobs done with just one click! Use Knowlegis to continue emailing staffers as necessary, and check a box to automatically save emails as an Action in FiscalNote!
Video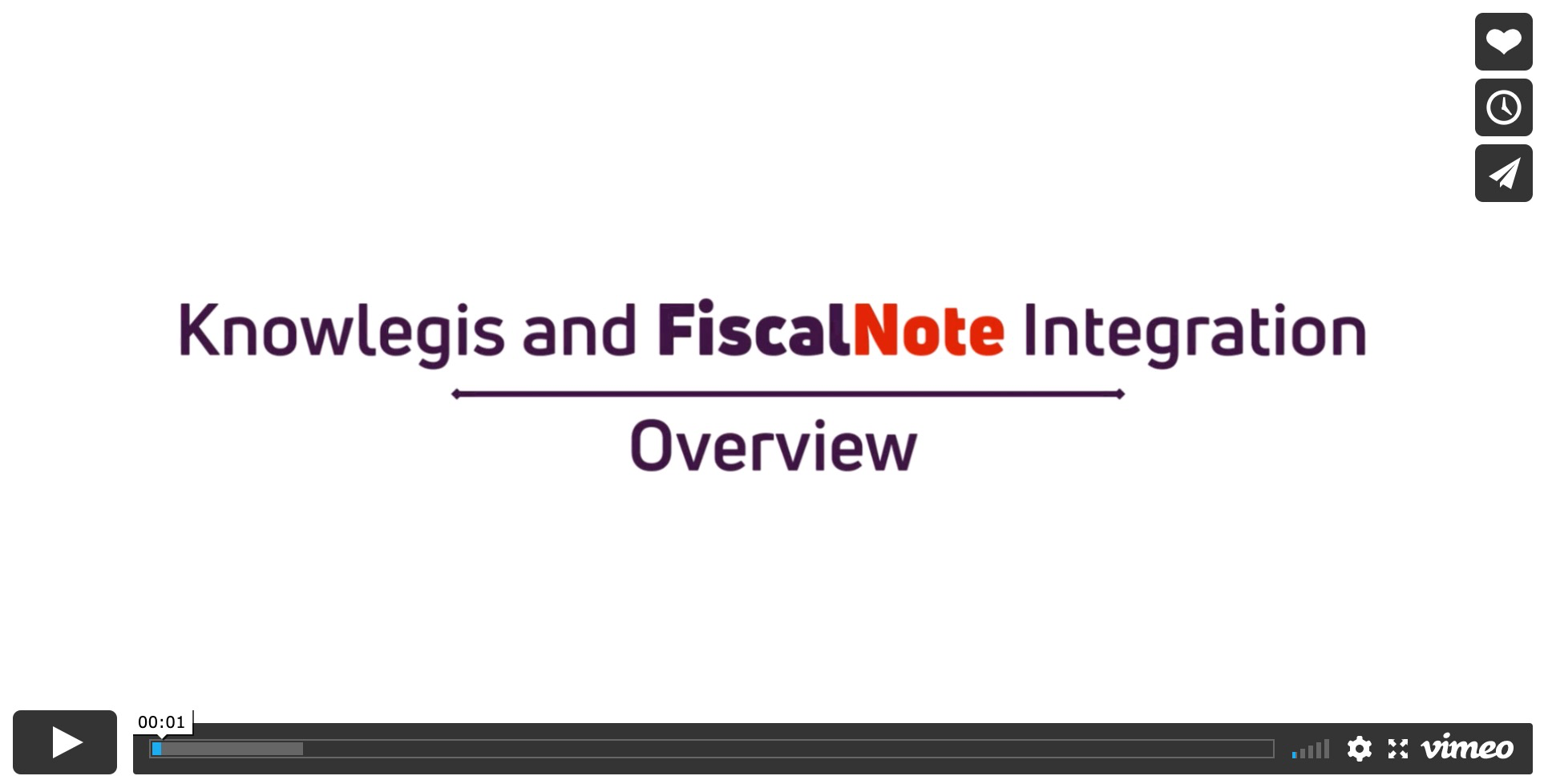 The FiscalNote-Knowlegis Integration: How It Works
We heard you: no one likes to duplicate efforts. Using Knowlegis to email key staffers was highly successful, but copying the messages into FiscalNote to record them as Actions was painstakingly slow. That's why the team is thrilled to introduce the latest integration, allowing you to document your Knowlegis efforts in FiscalNote, on the fly. On the email composition page in Knowlegis:
Choose your target audience (Individuals or a List of targets)
Enter or change your email credentials
Click 'Create FN Action':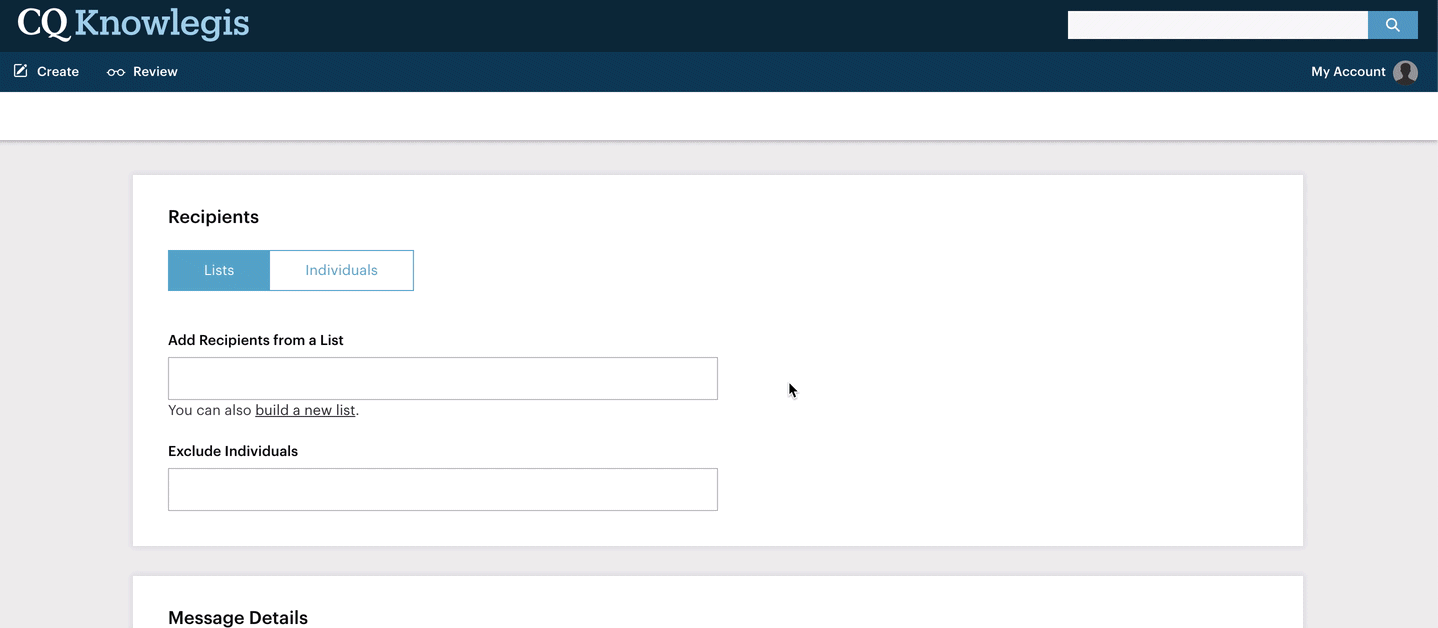 That's it! Your Knowlegis Email will be used to automatically create an Action in FiscalNote. Just remember to click the checkbox each time you need to record your Knowlegis email in FiscalNote: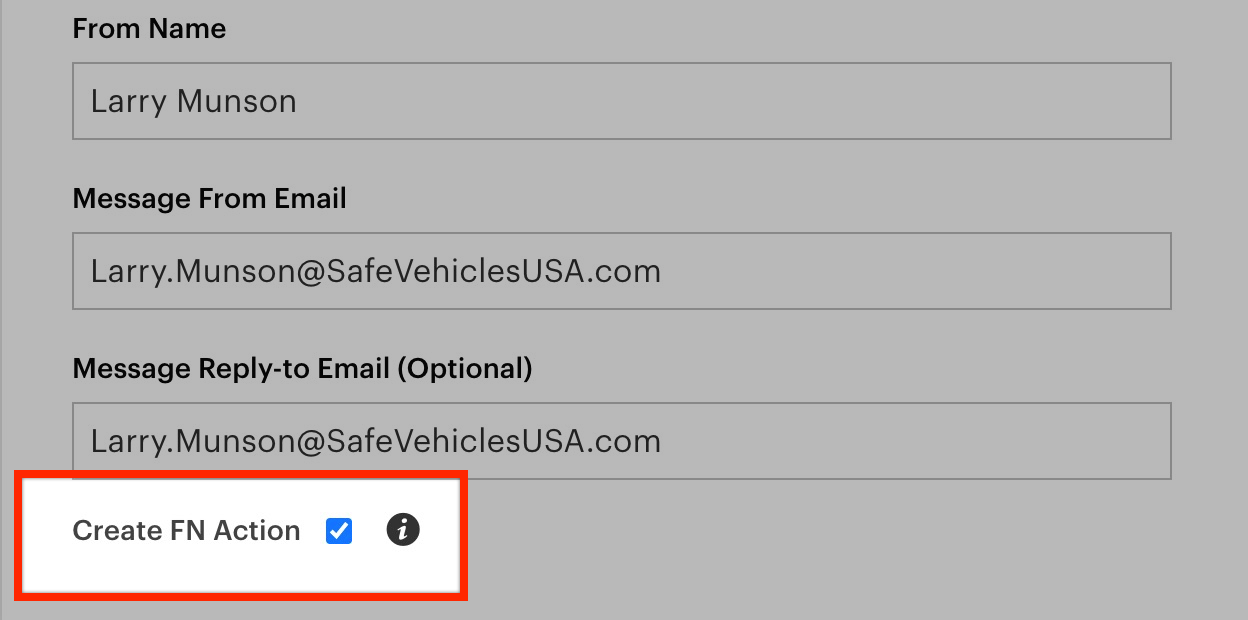 **Click here to learn more about building Lists in Knowlegis
**Click here to learn more about Email to Actions: the FiscalNote feature that powers the Integration
The FiscalNote-Knowlegis Integration: FAQ
Q: Will all staffers included as recipienct in my Knowlegis email be tagged as Linked items in the FiscalNote Action?
A: No. In order for a staffer to be tagged as a Linked item in an Action, they must be created as a contact in FiscalNote first.
**Click here to learn more about Actions and why Linked Items are important
**Click here to learn more about adding Contacts
Q: Will the Action still show that I emailed specific staffers even if they aren't saved as contacts in my FiscalNote account?
A: Yes. The full list of recipients from the KL emails will be appended to the bottom of the Action Summary text.
Q: Is there a limit to the number of times this feature can be used?
A: No! The FiscalNote-Knowlegis integration can be used as often as necessary.
Q: Do I need to turn on any kind of account settings or controls to use this feature?
A: No! However, if you do not see the option to 'Save as FN Action' in the Message Details section of the email editor, please contact support@FiscalNote.com
The FiscalNote-Knowlegis Integration 1-Pager (Click here to download)