Introduction
If you're working as an outside consultant, temporary hire, or an internal on-looker, you may have been given a Read-Only license. This means that the team or organization you're working with has chosen to restrict what you can do. Read on below to learn what you can and can't do in FiscalNote, and review recommendations for working with your peers.
What Can and Can't I Do as a Read-Only User?
You do not have the ability to create, edit, or delete the following:
Calendar
Actions
Discussions
Notes
Summaries
Contacts
Discovery Alerts
Issues
Mailing Lists
Drive (file/link upload)
Labels (attach/detach/edit)
Fear not! This is all intentional. Your team lead has chosen this user role for you in order to maintain a specific workflow and/or data management. If you feel you received a Read-Only license in error, please speak with your team lead before contacting your Account Manager.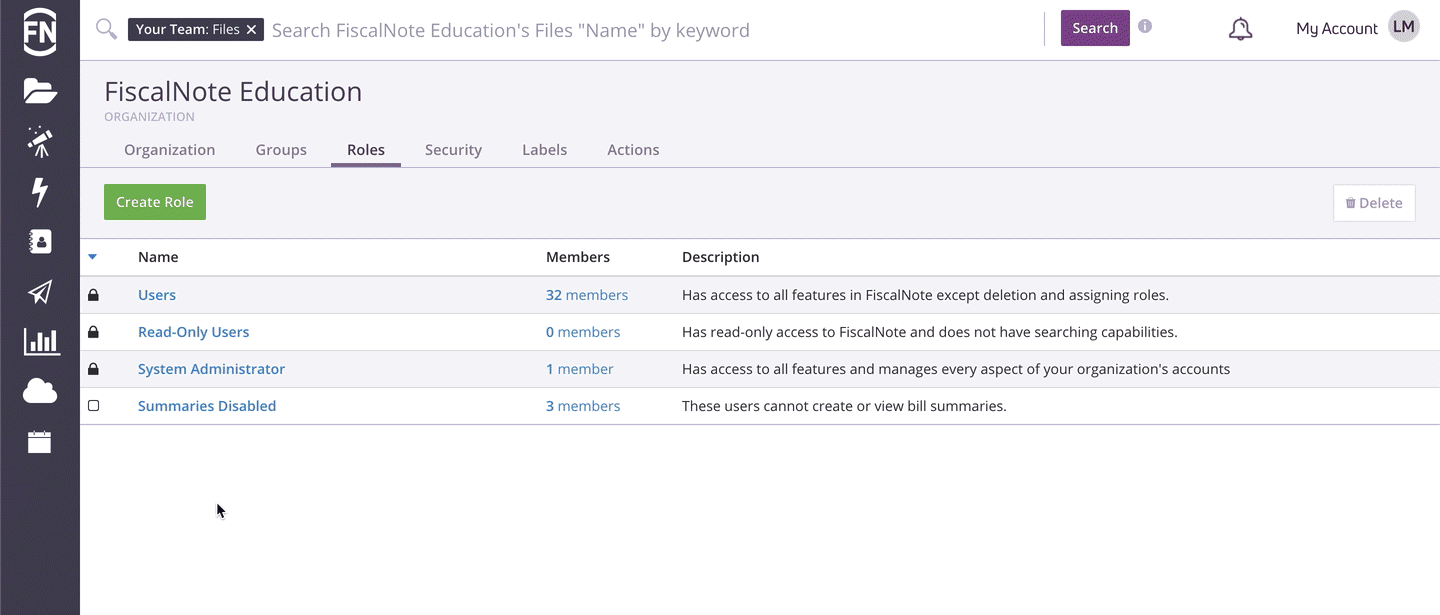 Viewing Read-Only User Settings
Only team leads with Systems Administrator access can view User Role settings. We recommend reviewing the capabilities together to ensure all needs are accounted for.
If no one one your team has Systems Administrator access and you require it, please contact your Account Manager.
Users with Systems Administrator access will see 'Organization Settings' in the My Account Dock under the Settings drop-down menu:

Review the feature settings by clicking through each feature set found in 'Read-Only Users' under Roles: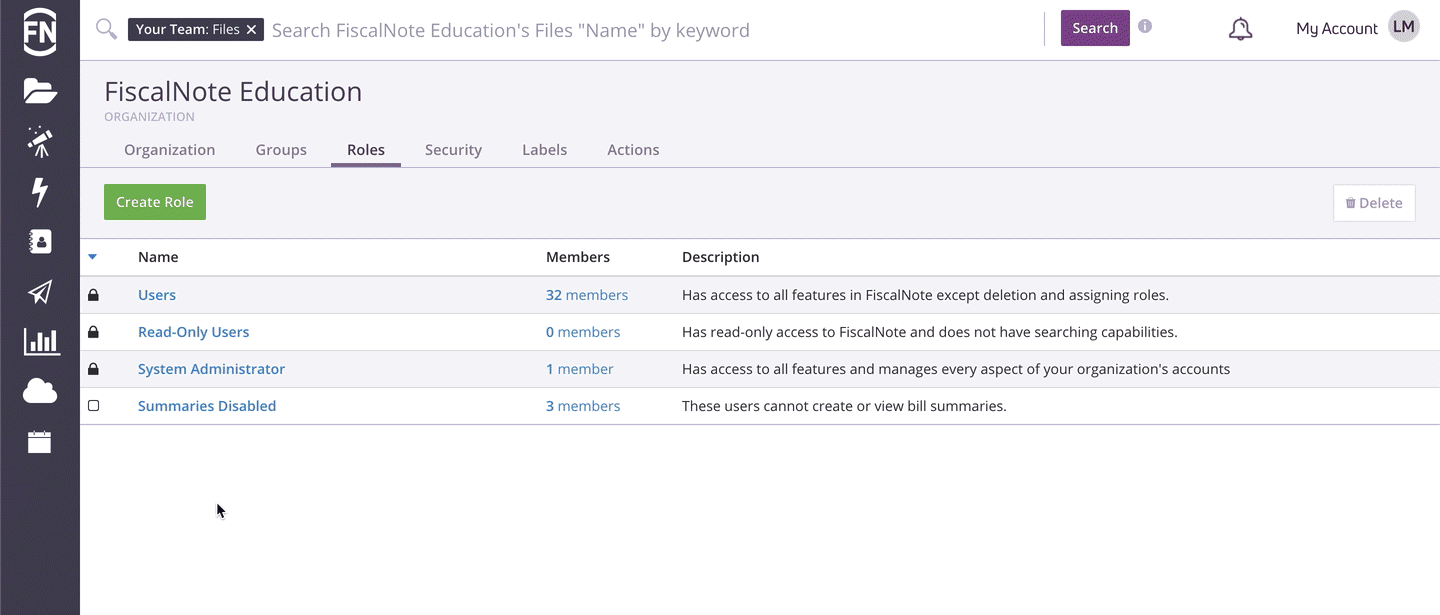 **Click here to learn more about Systems Administrator roles
Access is controlled according to the following feature sets:
Account Settings (Notifications)
Calendar
Collaboration Tools (Actions, Discussions, Notes)
Contacts
Discovery Alerts
Drive (Files, Links)
Labels
Mailing Lists
Issues
Feature access controls cannot be changed for the Read-Only User role. The checkboxes will be gray and un-editable. If you need to alter the feature controls for specific needs, click here to learn more about the Make-Your-Own user role.