Introduction
If you've been assigned a custom Make-Your-Own Role, it's likely because you've been asked to perform an extremely specific task in FiscalNote. On the other hand, if you find yourself wishing you could determine what your team members can and cannot do to optimize your unique workflow, the Make-Your-Own Role is the solution. Read below to learn more.
What Can and Can't I Do as a Make-Your-Own User?
This means that your team's Systems Administrator has designed your role for a very specific reason. This is not something that FiscalNote will be able to answer. If you feel you've been assigned a Make-Your-Own Role, please contact your team lead for further instruction on what you can and should do.
Creating Make-Your-Own User Roles
Only Systems Administrator's can create a Make-Your-Own Role. To get started, head to Roles from Organization Settings:

Click Create Role, give it an appropriate title and description, then click Next:

The next panel allows you to select which abilities the Role will have. Click through the in-panel menu on the left, starting with Account Settings, and ensure each control is accurate according to your needs: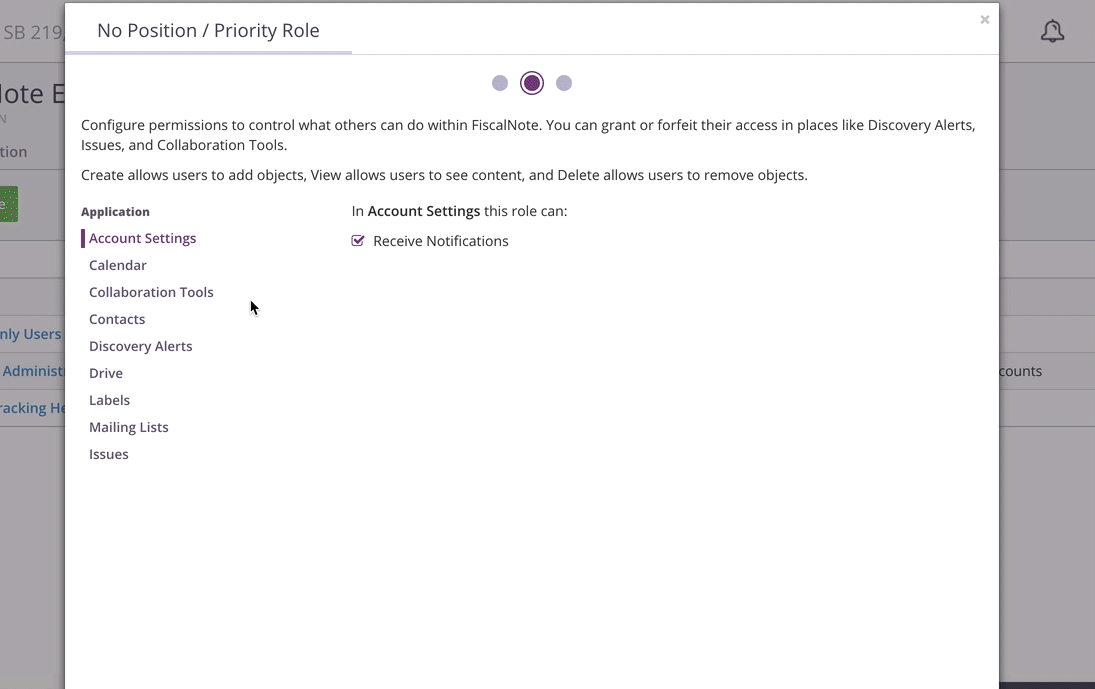 Choose who should have this Role applied to their account, and click Submit to save: