Introduction to User Groups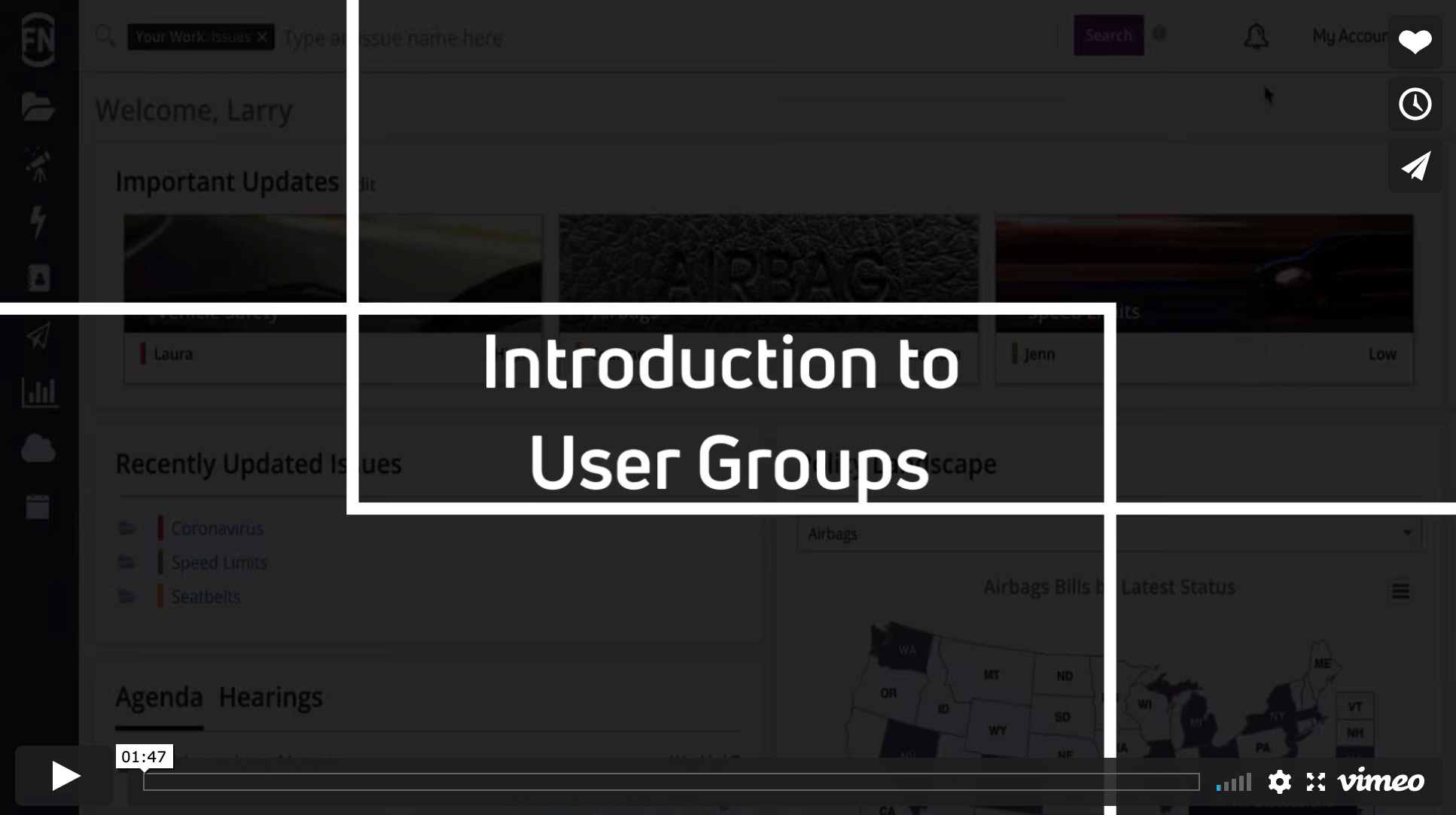 Why Leverage User Groups?
Not all teams are the same. Different from Roles, User Groups in FiscalNote allow complex team structures to organize and protect their work as needed. FiscalNote clients typically use Groups to tackle the following needs:
2+ colleagues working on a project for a specific client, keeping notes separate from others
Performing collaboration within specific Departments
Allow outside counsel to perform their work separately from the team
Creating a New User Group
To create a new group, head to Groups via Organization Settings and click the 'Create' tab:

Give your Group a name and description for easy recognition, then add any members that apply:

Click Submit when done.
What Can User Groups Control?
Groups allow sub-sets of teams to collaborate within the platform and keep their work separate from others. Specifically, Groups can used to control who can:
View Issues and the information shared within
Create Reports and Exports from Group-based Issues
Create and view Group Notes for Stakeholders, Policy Documents, Issues and more
For example, when used in Issues Permissions, Groups can determine not only the policy updates you receive, but also the policy you can Report out on via the Reports center:

**Click here to learn more about Reports
**Click here to learn more about Issues
**Click here to learn more about Stakeholders