Introduction
The Directory hosts the markets largest database of government contacts, agency executives, and more, both U.S. and International, depending on your subscription level. Use it to find any stakeholders or personal contacts who affect your interests. Access it from Contacts in the left-hand menu to start your search:

Video

Finding People You Know
When looking for someone you know, such as a state governor, use the text field at the top to search by name. The results will adjust as you type. When you find the match, click on the contact's name to jump to their page in FiscalNote:

If looking for a contact you know of but the name is escaping you, click 'People' and use any known information to apply filters, honing your results until you find a match.
For example, if looking for the Governor of Maryland, first click People, then choose Maryland from Location. Next, type 'governor' in the title search filter to see if there are any matches. If there are none, adjust your title using the knowledge at-hand, and type Governor of Maryland instead: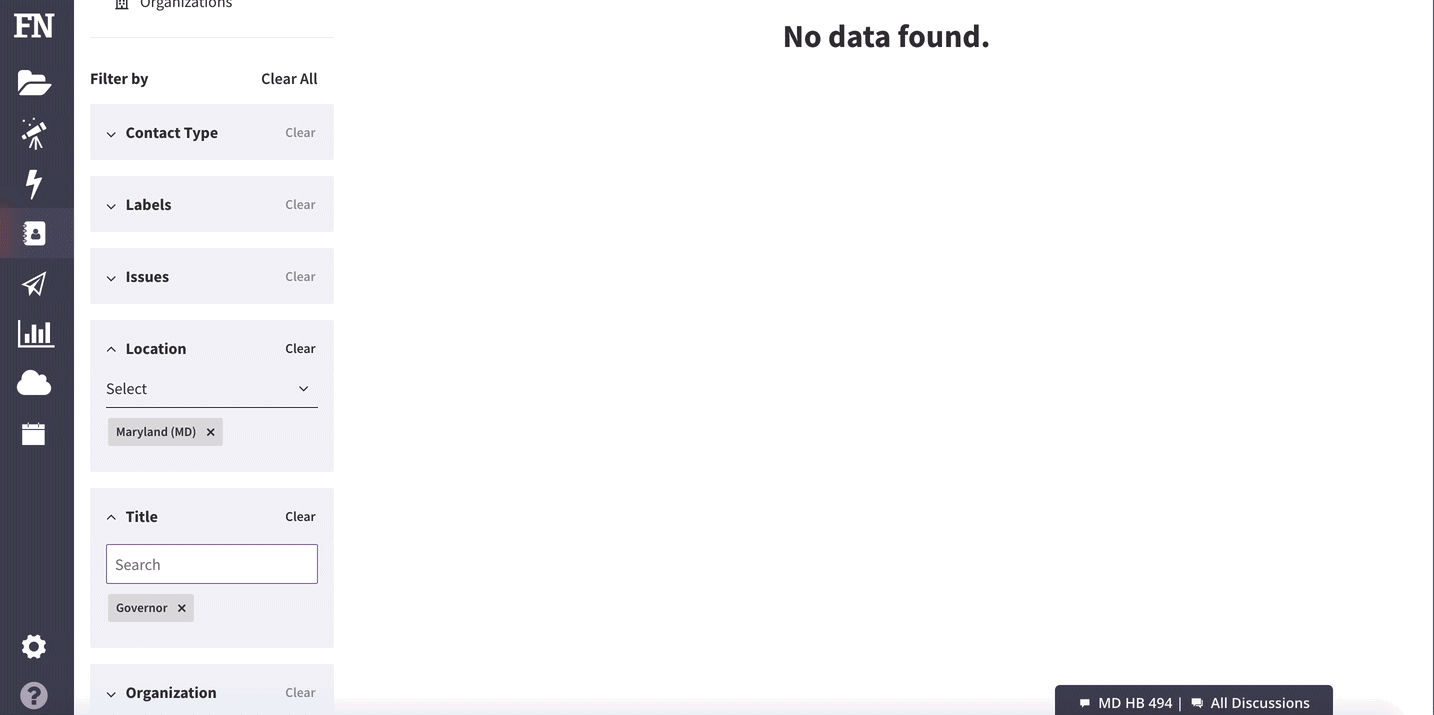 Finding Stakeholders You Need
The Directory is incredibly useful for finding contacts or new stakeholders who you don't know of. It provides browsing of both People and Organizations, allowing you to investigate at both a broad and a granular level. When looking for new key contacts for your Issues, however, we recommend using the Organization Filter in the list of filtering options for People.
For example, if working for a vehicle safety organization, you might type 'Auto' to find any relevant caucus or committee members by name: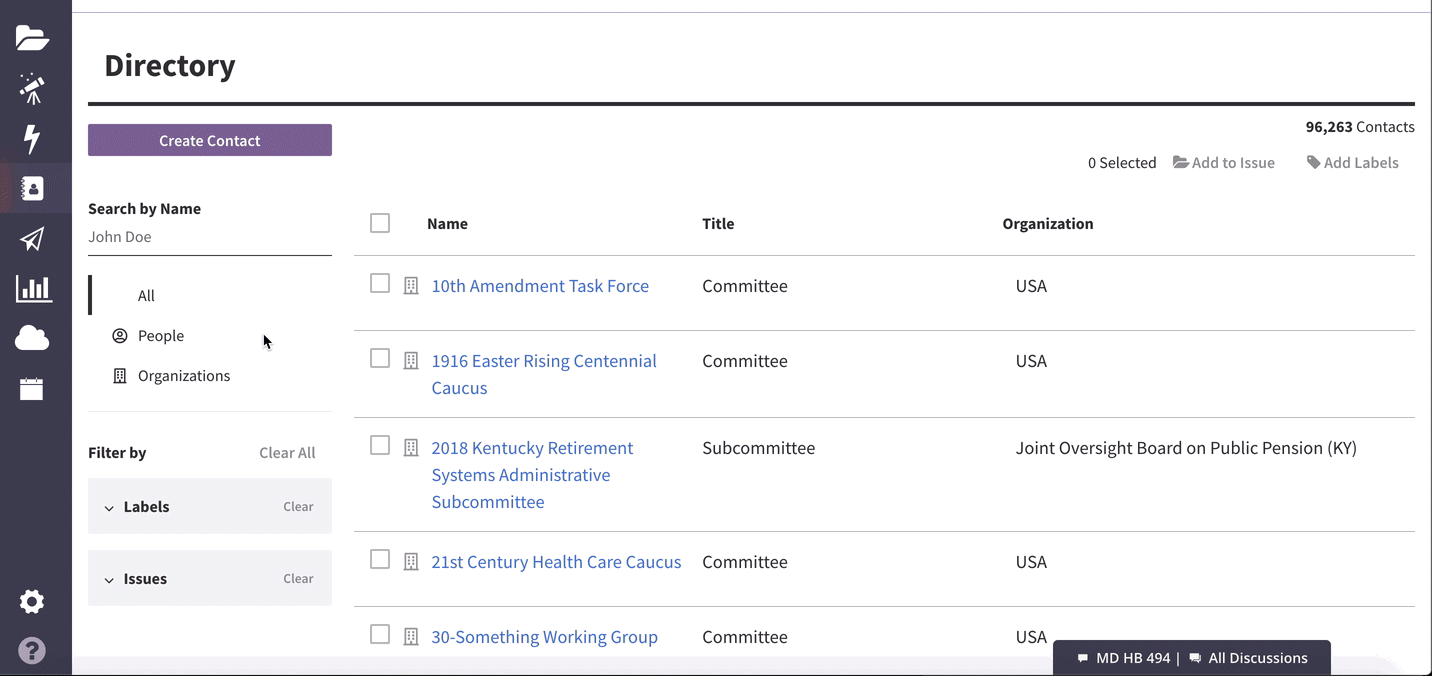 Doing so provides an at-a-glance view of all 'Organization' members, whether that organization is a Caucus, Committee, Task force, or another government entity. Use the checkboxes to choose several contacts of the 'Organization' that are impactful and add them to an Issue. Or, use the select all option at the top to add all member to an Issue in bulk: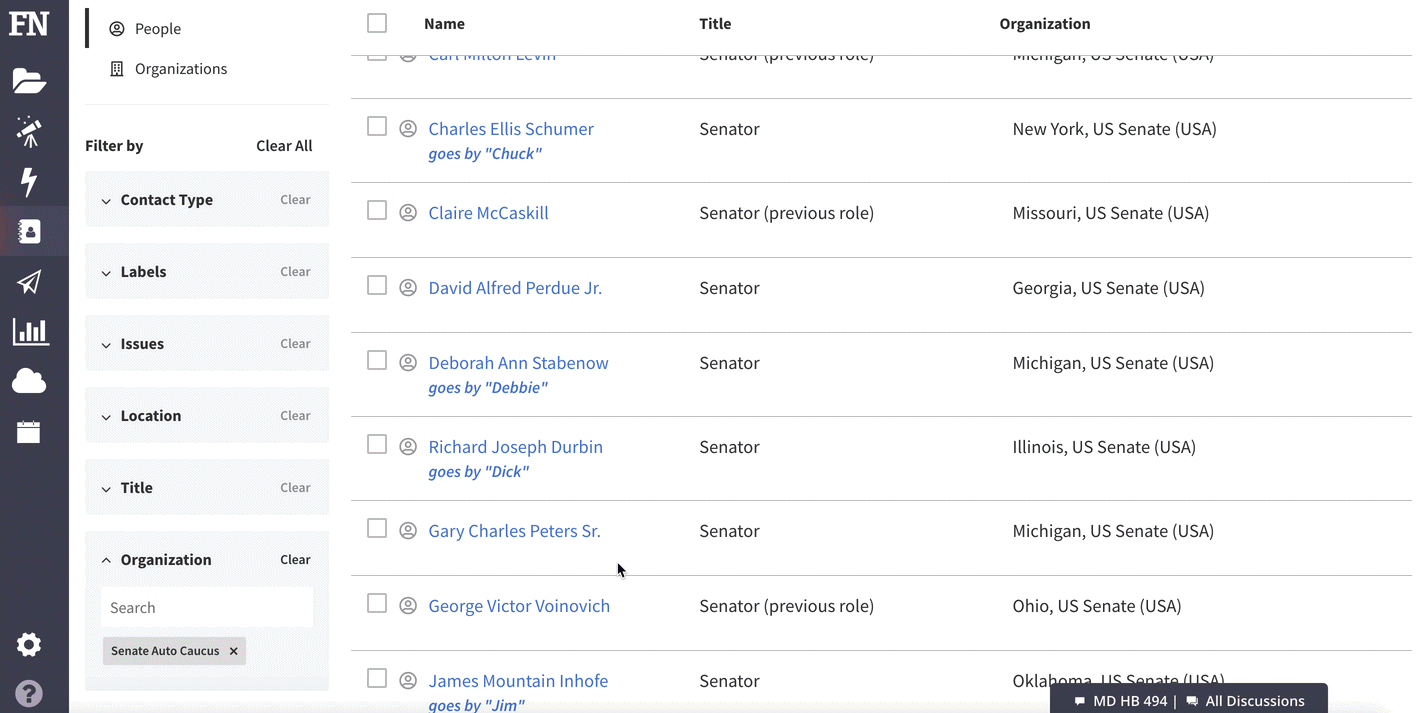 Non-Legislator Contacts
While we typically recommend using the search bar to find Legislators, we always recommend using the Directory to find any international stakeholders or non-U.S. legislator contacts, such as agency executives or state governors. When browsing these contacts, make sure you always select the appropriate Contact Type: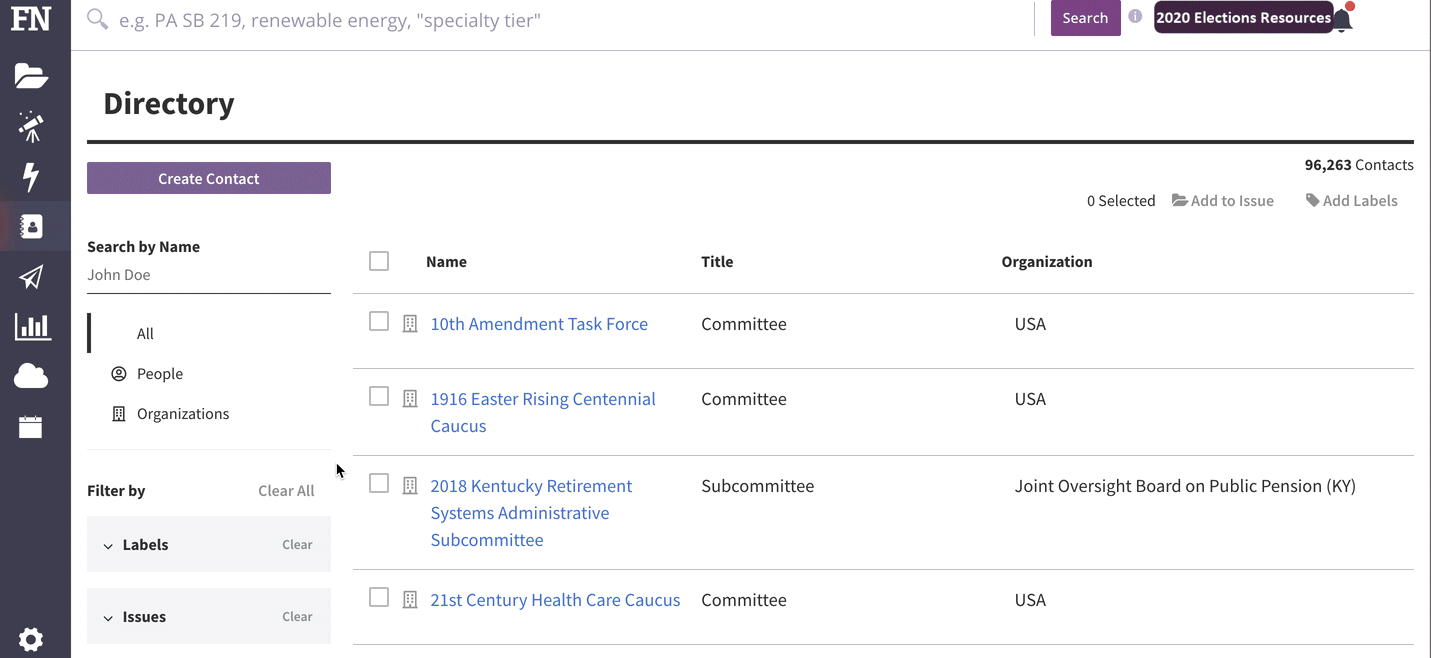 Filters were designed to make your Search results as precise or broad as needed. When looking for a specific type of contact, always start with the Contact Type Filter after selecting 'People'.
*Click here to learn more about the Directory.