Introduction
Stakeholder networks are typically complex. There may be contacts who should not receive the same messaging in outreach. You could have stakeholders who cover several topics, but are particularly strong partners or skilled lawmakers on a few niche sub-topics. Organizing key legislator contacts and documenting the relationship history in FiscalNote helps teams unlock intricate legislator networks for everyone to leverage.
Video

Centralizing Legislators with Issues
Regardless of whether you're working in FiscalNote as a team or as an individual, always add legislators of interest to the Issues they impact:

For teams, this helps you leverage collective networks and knowledge of key players. For all users, it helps map and store entire elected official networks in organized folders for future access. View any contact added to an Issue under the Stakeholders tab:

Additional Classification with Labels
Applying Labels to Legislators helps to classify elected officials as your organization knows them. For example, some lobbying shops or cause-based associations might apply the labels 'Ally' or 'Opponent' if including all key players in the Issue, regardless of stance. This helps colleagues know who and who not to contact. Many organizations apply labels to denote sub-topics of influence, such as 'Emissions' for Vehicle Safety topics.
If the label has been applied in the past, suggested matches will appear. If not, create a new one by typing the full word and clicking Save:

Within the Stakeholders tab of an Issue, apply both Label and Contact Type filters to find the legislators you need: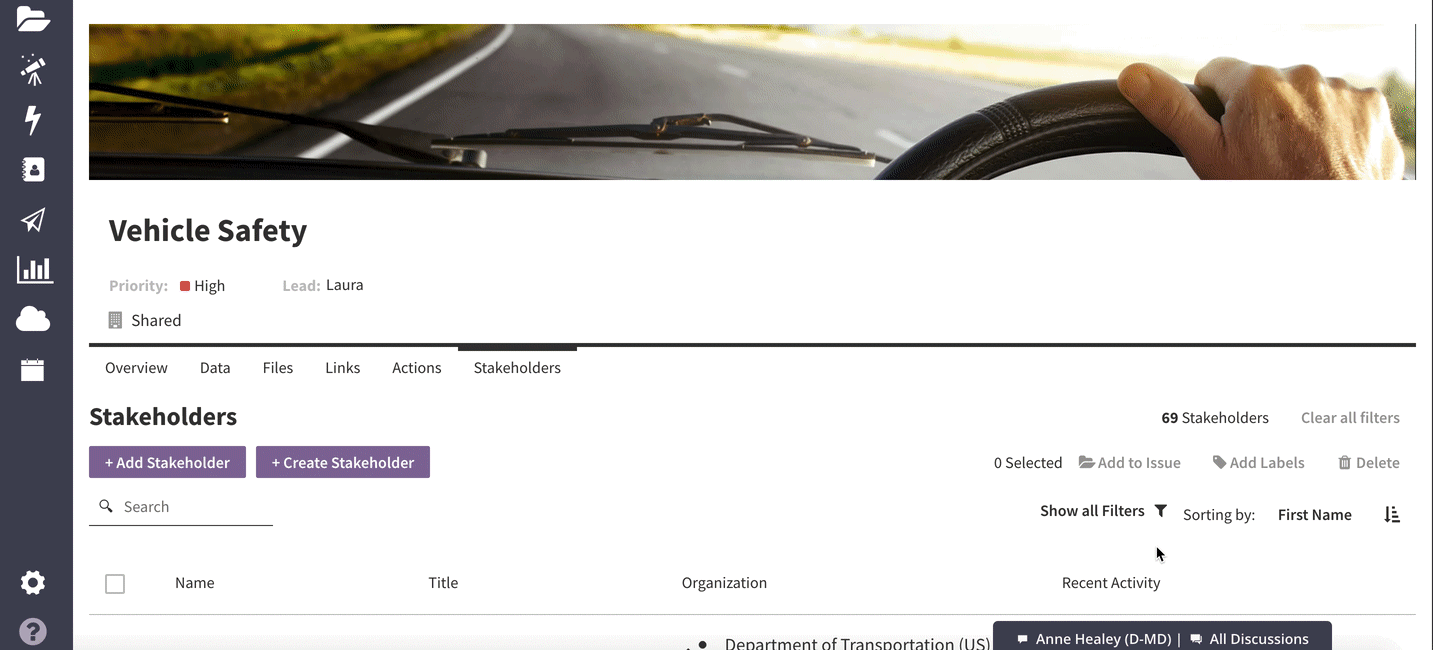 Documenting the Relationship
We highly recommend customizing the 'About' section under Basic Information for each Legislator of interest. Documenting relationship hallmarks such as who knows the legislator, why they are of value, and an example of a past ruling in your favor helps to keep all team members in-the-know. Click the pencil icon to add your custom notes: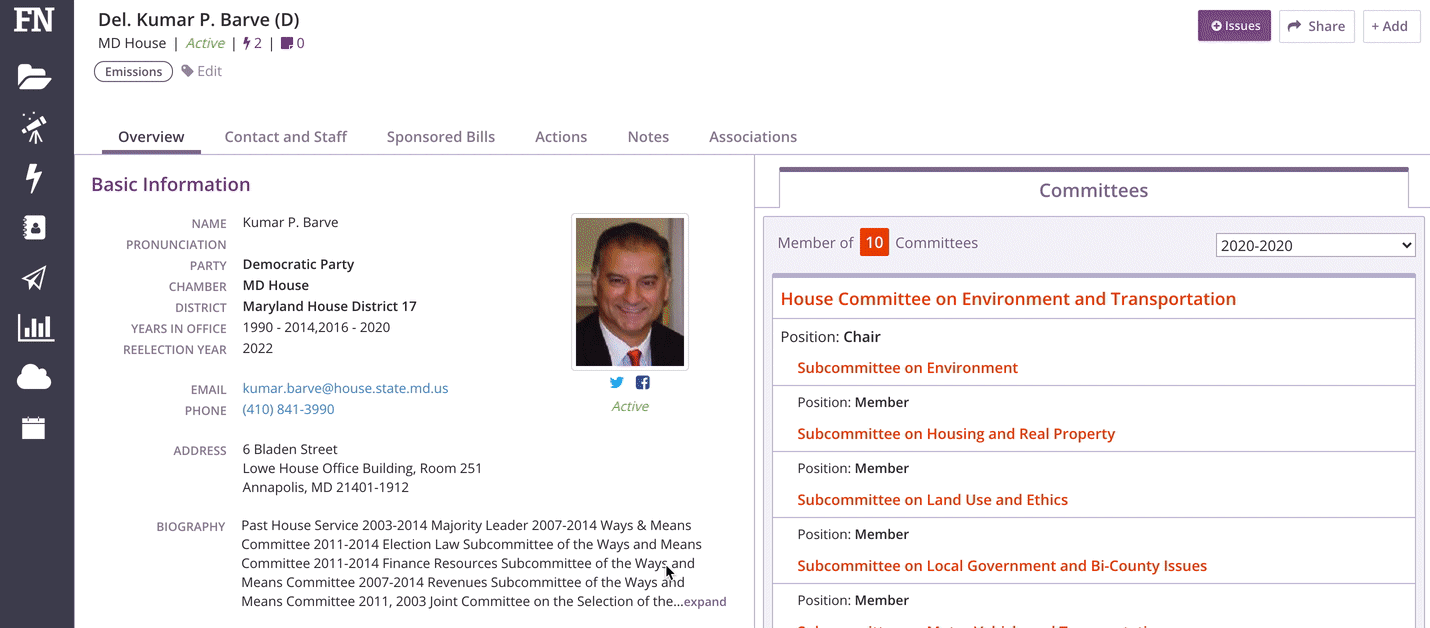 Review this information prior to any engagement or outreach to solidify legislator relationships.