Introduction
To create any policy report with FiscalNote, there are a 3 things you should make sure are in proper order: Issues, bills, and bill stances. Create Issues to organize policy documents by topic or theme. Connect bills to the Issue(s) they most impact with the [+] drop-down menu. Classify your bills with a Position and Priority level.
Preparing Policy Reports: The 3 C's:
1.) Create Issues
Issues represent themes or topics for policy being monitored. For example, a Vehicle Safety organization may have Issues for Airbags, Seatbelts, Windshields, and more. You cannot create a policy report in FiscalNote if Issues have not been created. If your account doesn't have any Issues yet, create them by clicking on the folder from the menu on the left, then click the purple [+Add] tab, as seen here: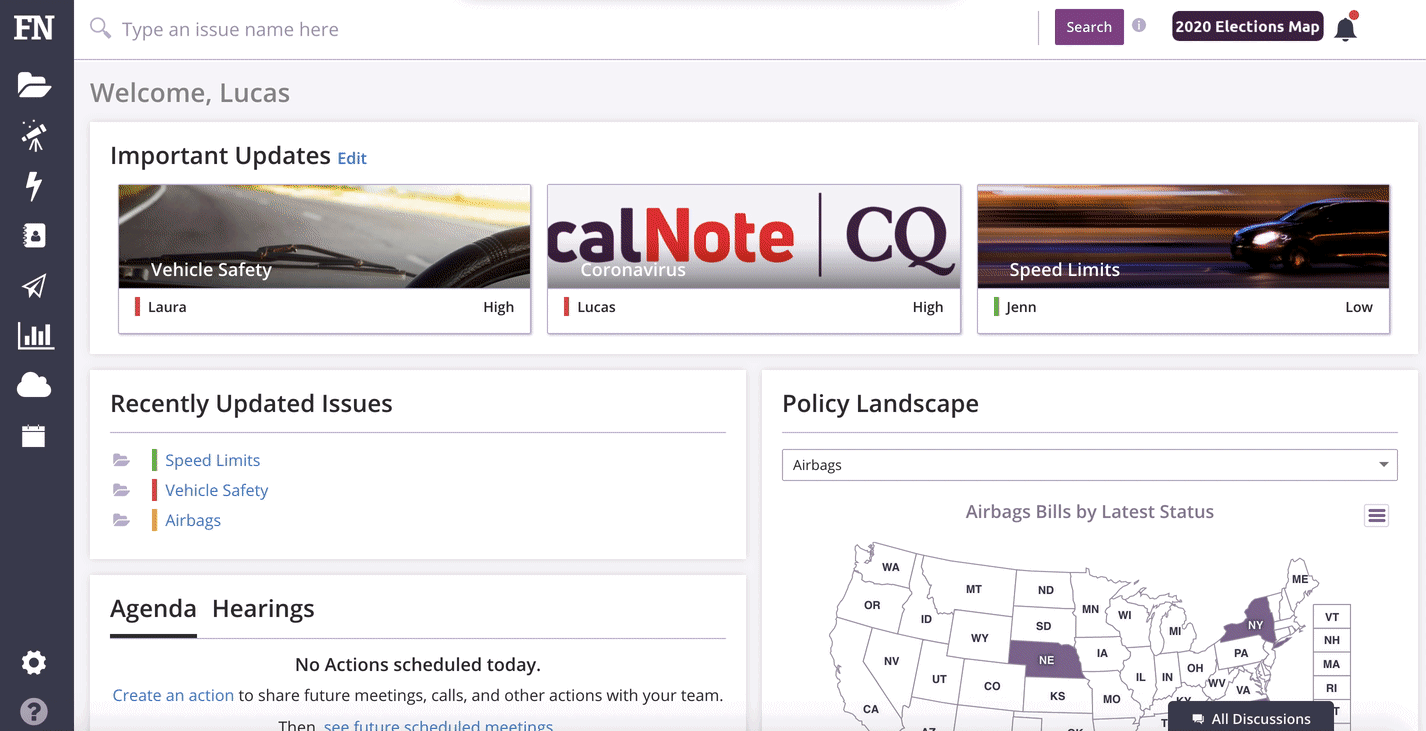 *Click here to learn more about creating Issues in FiscalNote
2.) Connect Bills to Issues
You cannot create a policy report in FiscalNote if there aren't any policy documents in your Issues. Reports can be sliced and diced in countless ways to meet your unique needs. However, the creation process for any report involves choosing documents from your Issues.
Issues are virtual folders in FiscalNote where policy documents can be stored, organized, and accessed in the future. When alerted to potentially impactful bills, add them to Issues to not only monitor the bills in question with Issue email notifications, but also open the opportunity to Report on them. As you and/or your team becomes aware of new policy that needs further monitoring, add it to an Issue with the [+] sign, as seen here: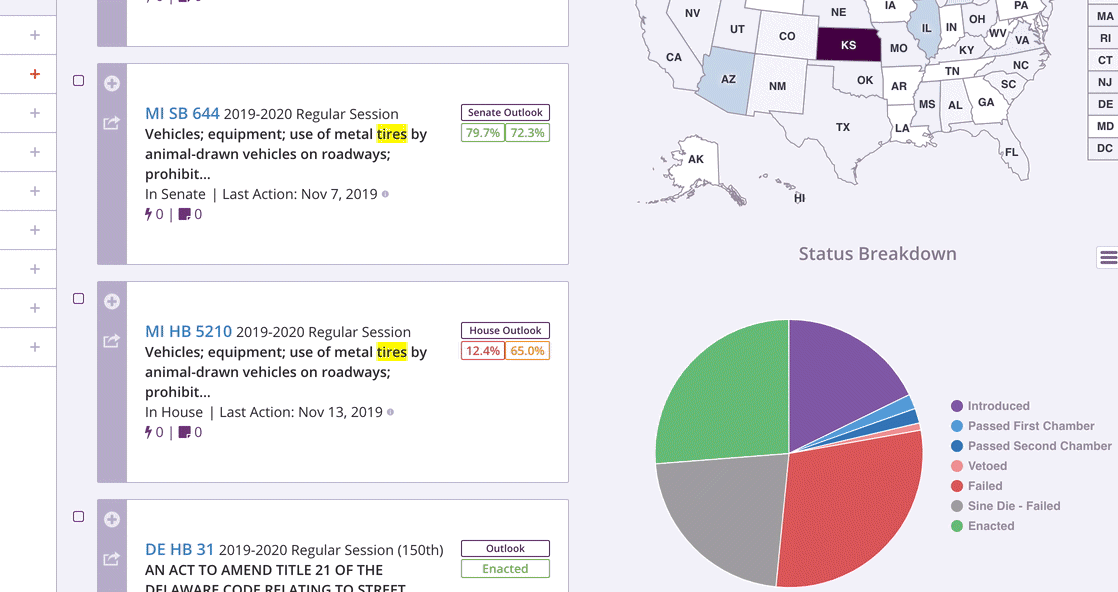 *Click here to learn more about organizing policy documents in FiscalNote
3.) Classify Bills with by Position and Priority
When creating more advanced reports, such as the Position Report or the Priority Report, it helps to have the classification done well in advance. You cannot set a Position or a Priority unless a bill has been added to an Issue. After adding a bill to an Issue, set a Position to mark organizational stance: Support, Monitor or Oppose. Set a Priority to mark the level of attention required: High, Medium, or Low. Remove the anxiety of analyzing all bills to understand these classifications when it's time to report and, instead, mark them along the way. Your future self will love you, as FiscalNote saves these classifications and makes these more advanced reporting methods a breeze when the job calls for it:

Pro Tip: Mark Position as Monitor if initially unsure of a stance. Refresh your Position Report weekly and review all 'Monitoring' bills to see if any new information allows for a more informed 'Support' or 'Oppose' stance.
Policy Reports Prep Work: The 3 C's 1-Pager (Click here to download)