Introduction
FiscalNote was designed to allow for collaboration, even if your colleagues don't have access to the platform. Share notes and team strategies within FiscalNote, or even share the entire bill page with a stakeholder who doesn't have a FiscalNote account.
Video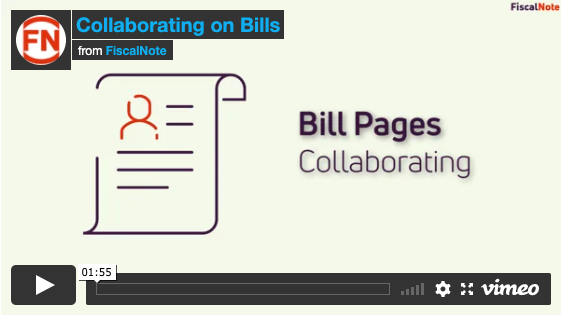 Getting Colleagues' Attention
Chat with the Discussion Tool
Issue email notifications are great for raising team awareness to movement on bills you've already identified. But what about a new bill that you're not sure about? If you need some peer help reviewing the context or severity of a potentially impactful bill, use the Discussion tool: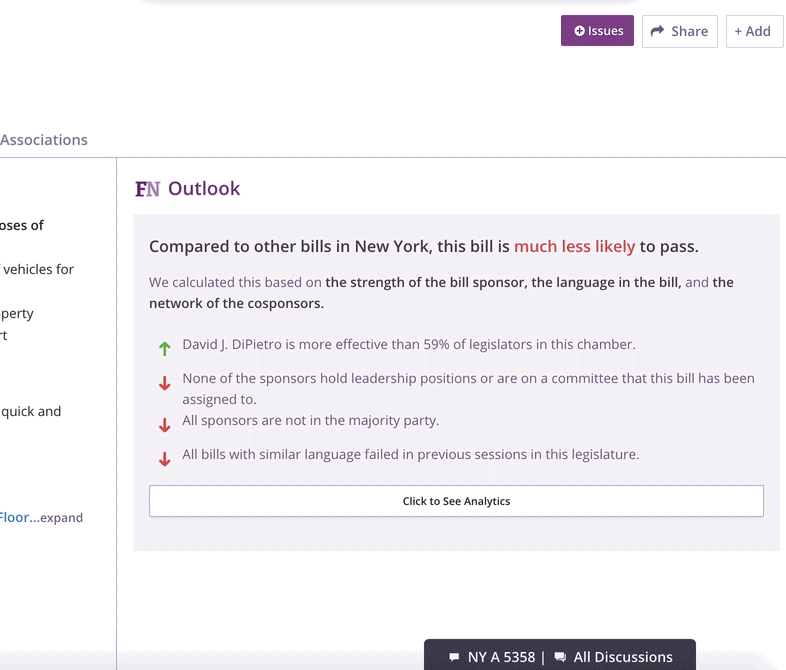 Click the tab on the bottom right to pull up the Discussion Tool chat box. Use the @ symbol and type your peer's name, followed by your message. Click submit when done. The note should indicate what section of the bill needs attention, and produces a notification for your colleagues, prompting their review: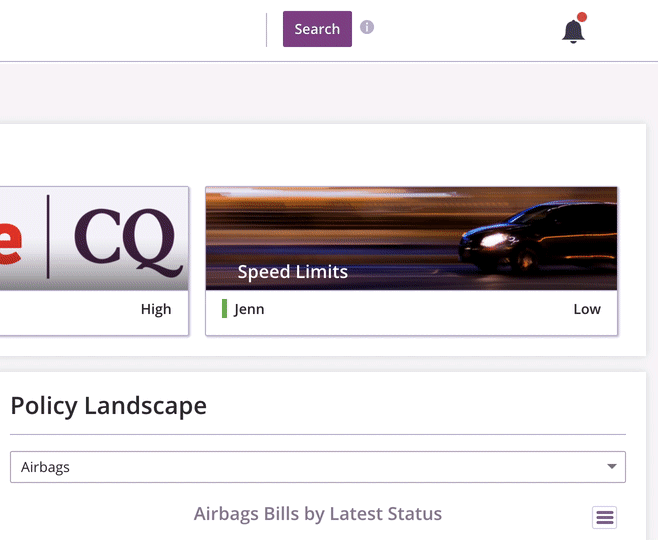 Share the Bill with Stakeholders
As soon as you become aware of a bill that could have drastic consequences, whether positive or negative, we recommend sharing the FiscalNote bill with your top internal stakeholders. These are your Government Affairs Directors, C-Suite employees, or internal Subject Matter Experts (SME's), for example.
FiscalNote provides the ability to share an entire bill page with non-FiscalNote users with a feature called Shared Links. When you come across a bill that needs further evaluation or attention from your stakeholders, click the 'Share' tab at the top right of the page: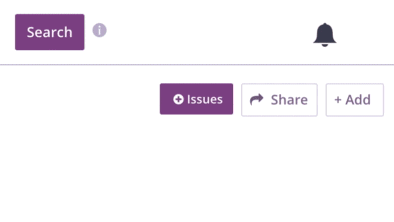 Quick Share will produce a URL that compiles all information into an external page which non-FiscalNote users can access. This includes the Overview, Documents, and all other tabs within: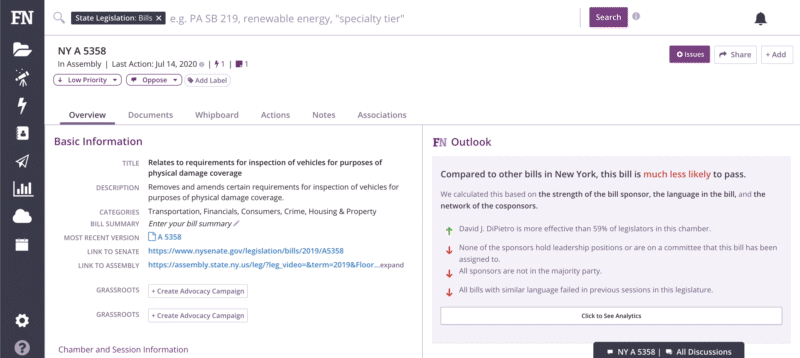 Create Shareable Page allows you to customize what information is shared. We recommend using this option to remove any sensitive information, such as Actions that mention private conversations, or Notes that detail a contact's personality, as shown here for NY A 5358: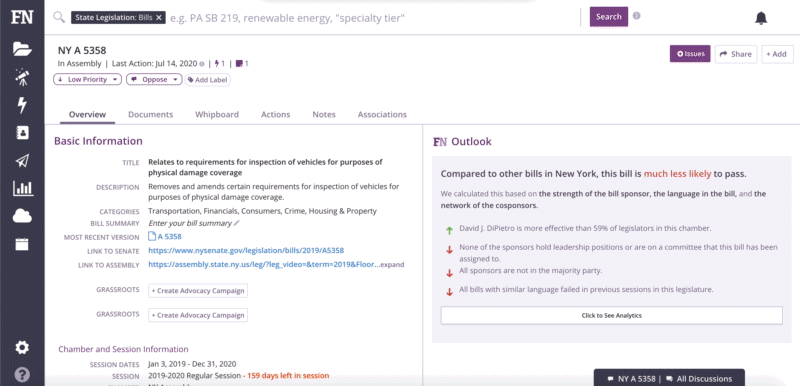 *KEEP IN MIND: All shared page links will expire 15 days after the link is created for platform security purposes.
Notes & Associations
Notes are quick pieces of useful information. You may jot down a bill sponsor's favorite drink in a Private Note if you just met at a happy hour, or directions for how colleagues should interact with the sponsor's office as an Organization Note.
Use the Associations tab to upload valuable outside resources such as a news article from CQ or a PDF of a hearing transcript. If working with a team, this practice allows for faster information sharing -- all team members have immediate access to all Links and Files saved under Associations.
FiscalNote will show the total of Actions and Notes associated with the bill at the top of each bill page for quick reference. The lightning bolt indicates total Actions and the notepad indicates total notes recorded: