You can now use the app to view, create, and manage your labels for custom Contacts and Organizations, available in the Your Work tab.
With a contact displaying, tap the "Your Work" tab. Under the Labels section, you will see the labels that been associated to this contact. Tap on "See Labels" edit or create new labels for the contact.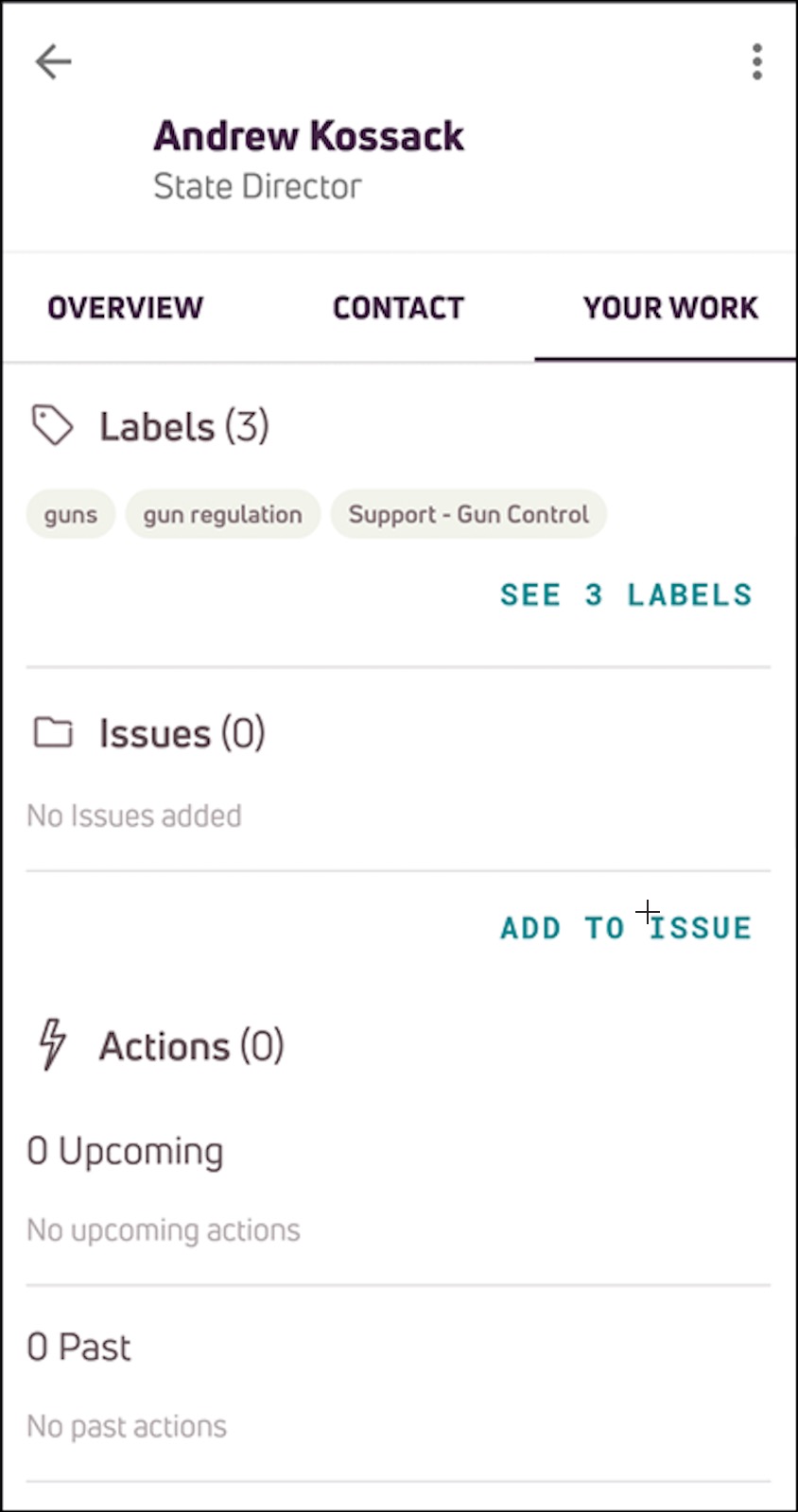 View all labels for this contact. If you cannot find a label, tap the button to create a new one for the contact.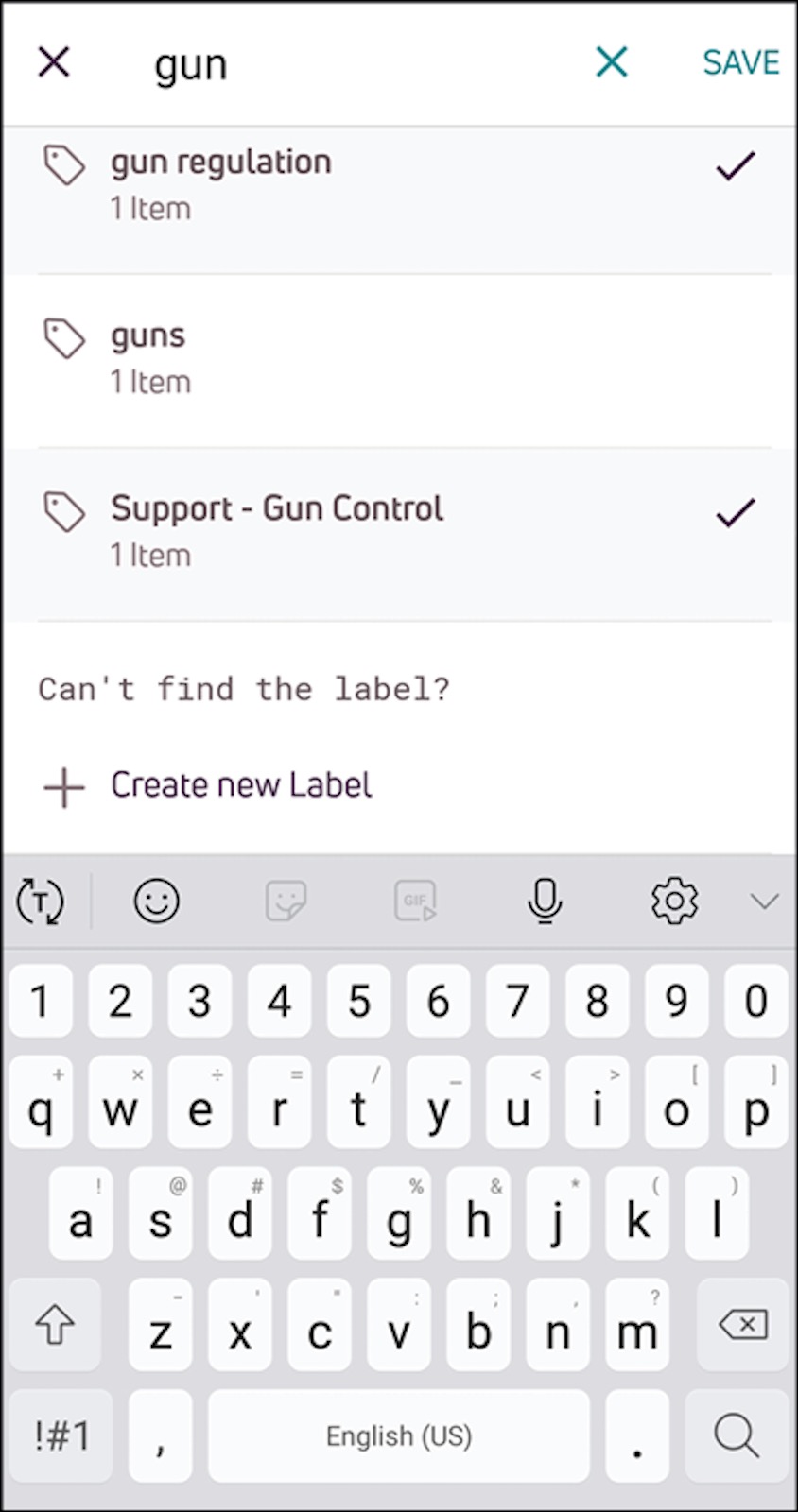 Enter in a new label and tap when done!