Introduction
When stakeholder engagement efforts become more common, it can be hard to keep track of how many meetings were held and what was talked about, especially for a team. FiscalNote's Actions Summary gives you the at-a-glance metrics, without any effort required. As your team continues to add stakeholder activities with Actions and link those Actions to bills, legislators, or stakeholders, the Actions Summary becomes more informative.
Video
Recognizing Activity Trends
FiscalNote's Actions Summary provides a breakdown of all activity entered by your team since you've had access to the platform. Find it by going to Actions from the menu, then clicking 'See Actions Summary' in the top right: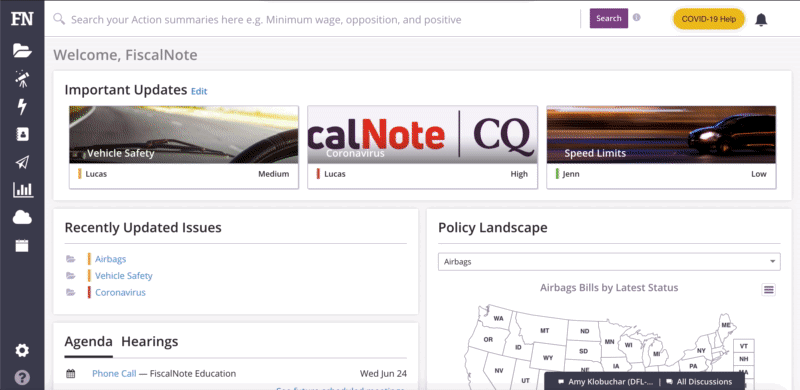 Use the Actions Summary to analyze trends such as:
Activity totals over the past week, month, and overall
Most common activity performed (ex: phone call or meeting)
Top 5 linked items (ex: bills or legislators)
If using hashtags, top 5 hashtags used: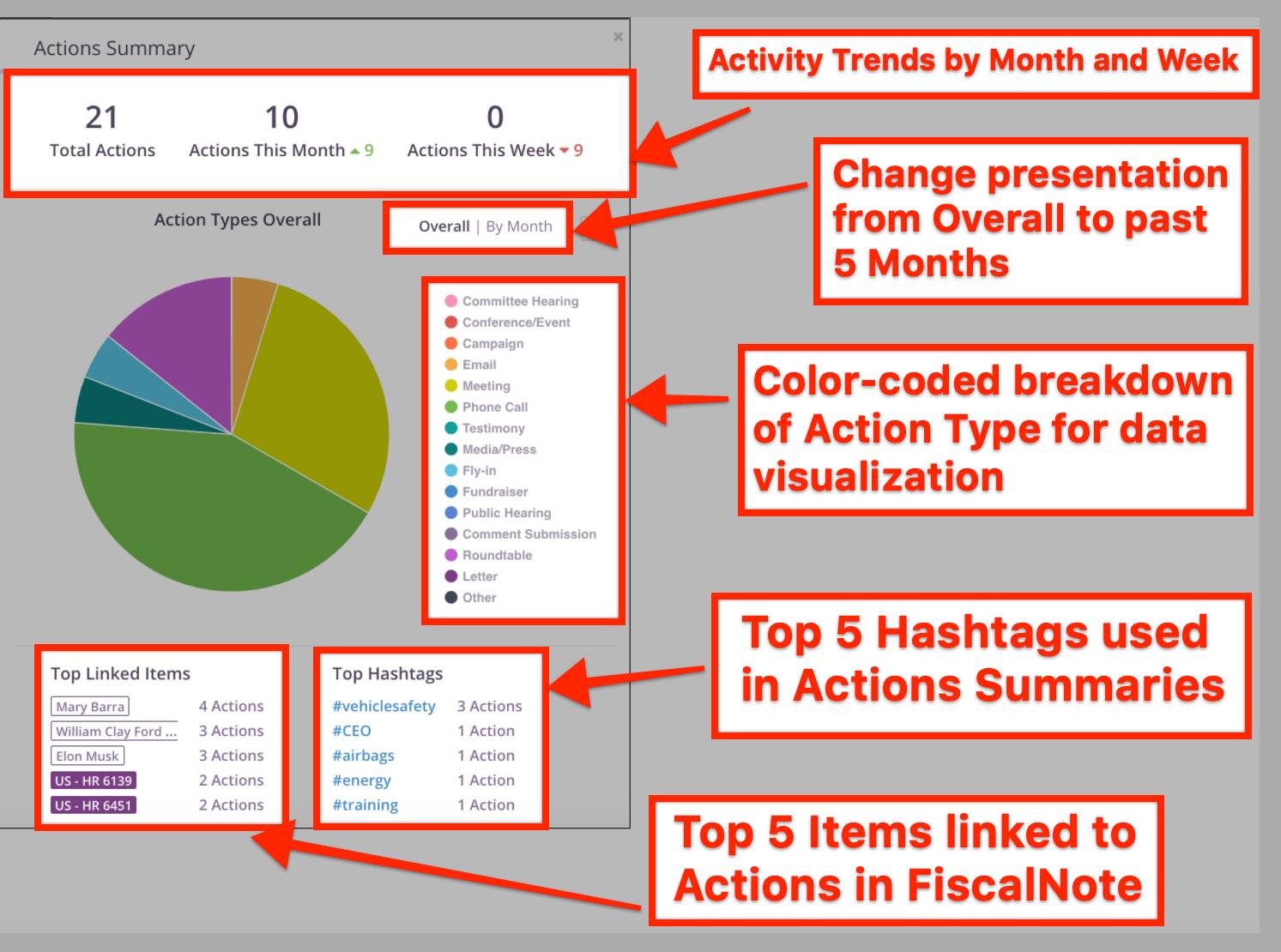 Keep yourself in-check. Choose Overall or By Month to see historical activity trends vs. those performed over the past 5 months. Make sure you're keeping pace with past benchmarks for success. When you settle on a visual representation you would like to share, click the 3-bar icon to export the image: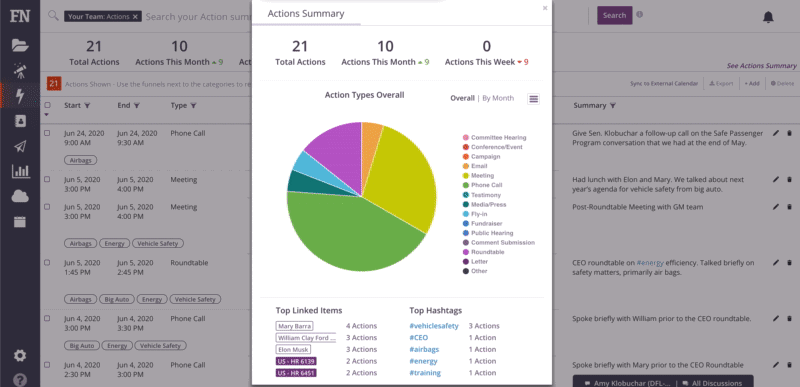 Use this image as a quick file share or as part of a larger internal board report.
Best Practices for Using the Actions Summary
There are a few things to keep in mind when working with Actions Summary visualizations.
The Overall pie chart collects information since the beginning of your FiscalNote subscription -- it is not a year-over-year analysis. We recommend the following strategies for working with the content:


Whether your calendar year is at the beginning of January or the beginning of the first state session, make that a benchmark. Analyze top activities performed and linked items.

Does the team perhaps need to perform more face to face meetings? Could time have been better spent at committee hearings as opposed to roundtables or events?




The image Exports will present the image alone, without the Top Linked Items.

Take a screenshot of the Actions Summary pop-up window if you wish to include the other data provided.



For more precise measurements, use the By Month view.

Understand where you are in the calendar year and what Actions may be required in the following month. For example, if you are a team lead, you may hope to see more meetings held as sessions close and more roundtables or conferences attended in the typically slower fall months. Review the Month by Month totals to keep your team on track.