Introduction
Responding to new regulations is often a focus for compliance or legal departments. FiscalNote's exports make it easy for you to share relevant proposed and final state and federal regulations with your team and stakeholders. Track all of the movement, comment deadlines, and your direct comment submissions via the FiscalNote exports tool.
Video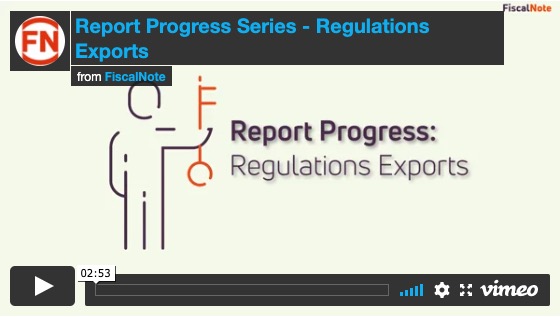 Building Regulatory Exports with Actions
Building a Report for work with regulations is done in similar fashion to the process for legislation. Go to Reports, Create Report from the menu on the left to get started.
The default option for Report building is legislation. Toggle to regulations and pick the regulatory documents you need to report on from the 'Currently Showing' drop-down menu on the top-right. In this example, we are choosing State Regulations: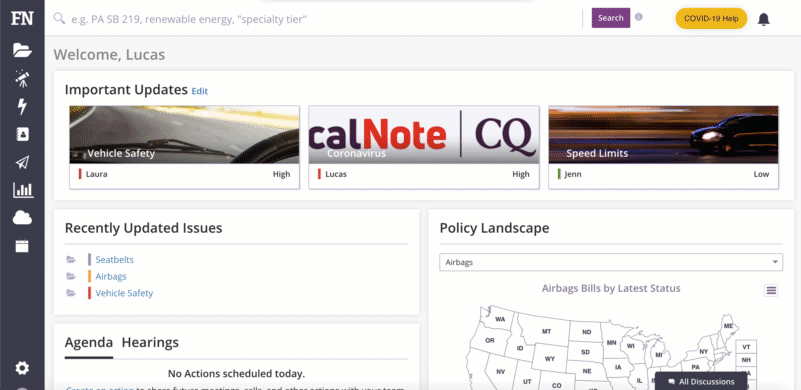 In this example, we have also been presented with the charge of collecting all 'Vehicle Safety' state regulations being worked on, with accompanying stakeholder engagement efforts. To accomplish this task, choose Vehicle Safety from the Issues filter and Select All from the drop-down menu above the list of matches: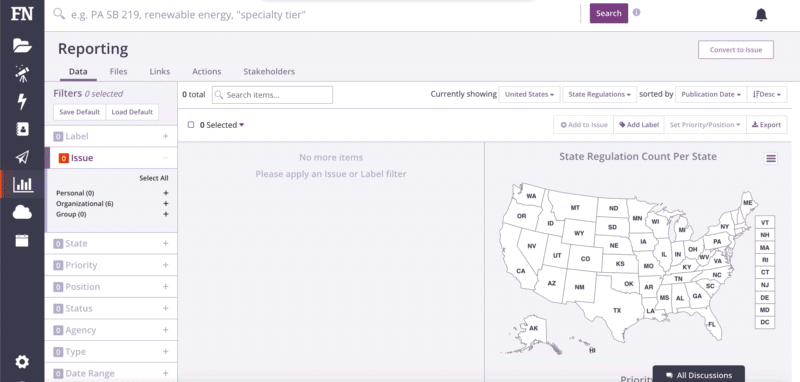 Next, click 'Export' at the top right of the screen to build your list of regulatory work: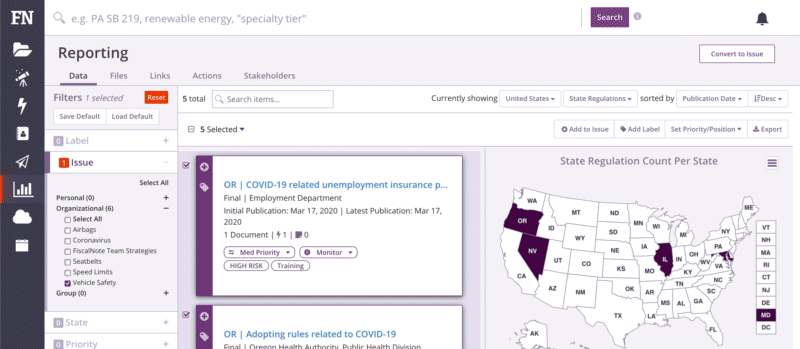 The Regulations Export pop-up window allows you to choose what information is shared. Select what information to share with the available checkboxes, give your Export a title, and choose your file type (PDF, CSV, or Excel XSLX). Click Export at the bottom when done customizing the information: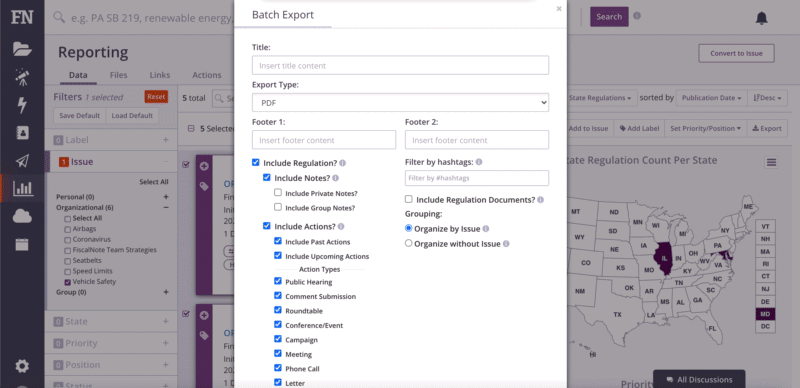 We recommend choosing the PDF option. This provides the ability to share the Report electronically with a shared link. When the Report is generated, FiscalNote will redirect you to the Reports, Exports screen. Grab the Shared Link, send to your intended audience, whether that be your board or a client, and allow them to explore the full document and list of your team's efforts in a Shared Page: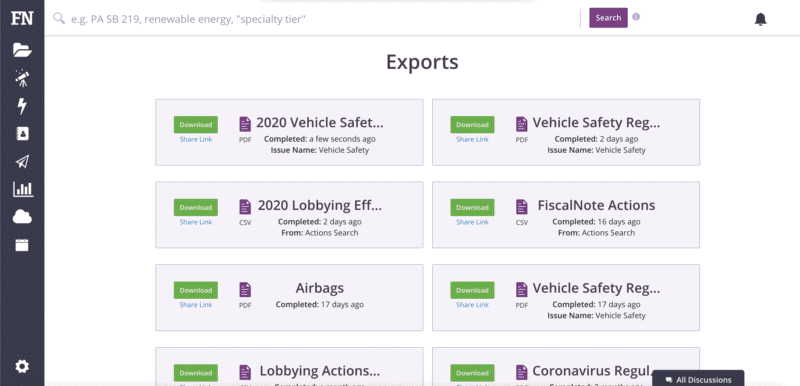 Following the above steps provides an actionable and tangible understanding of state regulations that could impact your business, and what your team has done with stakeholders to steer a response in the desired direction.
Building Regulatory Exports with Actions - 1-Pager (Click here to download)