Introduction
Every stakeholder engagement has a purpose. Whether meeting to simply build a relationship or to promote a specific bill, FiscalNote lets you track these engagements with Actions. But how do you report out on your progress?
FiscalNote's Actions Exports lets you slice and dice the data for any measurement you need. For example, use a 'LD-2' label to help document lobbying activity, and use the Label filter to report on lobbying activity for disclosure purposes. Use an additional Issues filter to show your internal stakeholders the lobbying efforts you've performed for a specific topic.
Video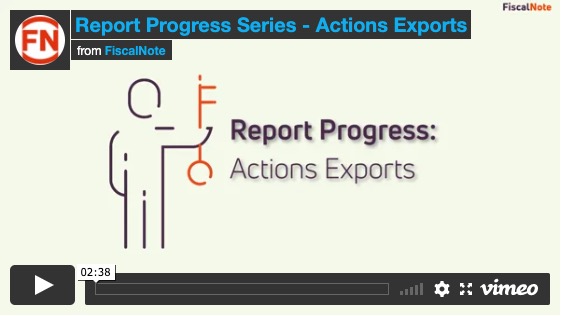 Building an Actions Export
When asked to measure your or your team's activity with Stakeholders, we recommend using Actions Exports. These can be built from the Actions Center. As a reminder, the Actions Center is found via 'Actions' in the menu at the top of the page: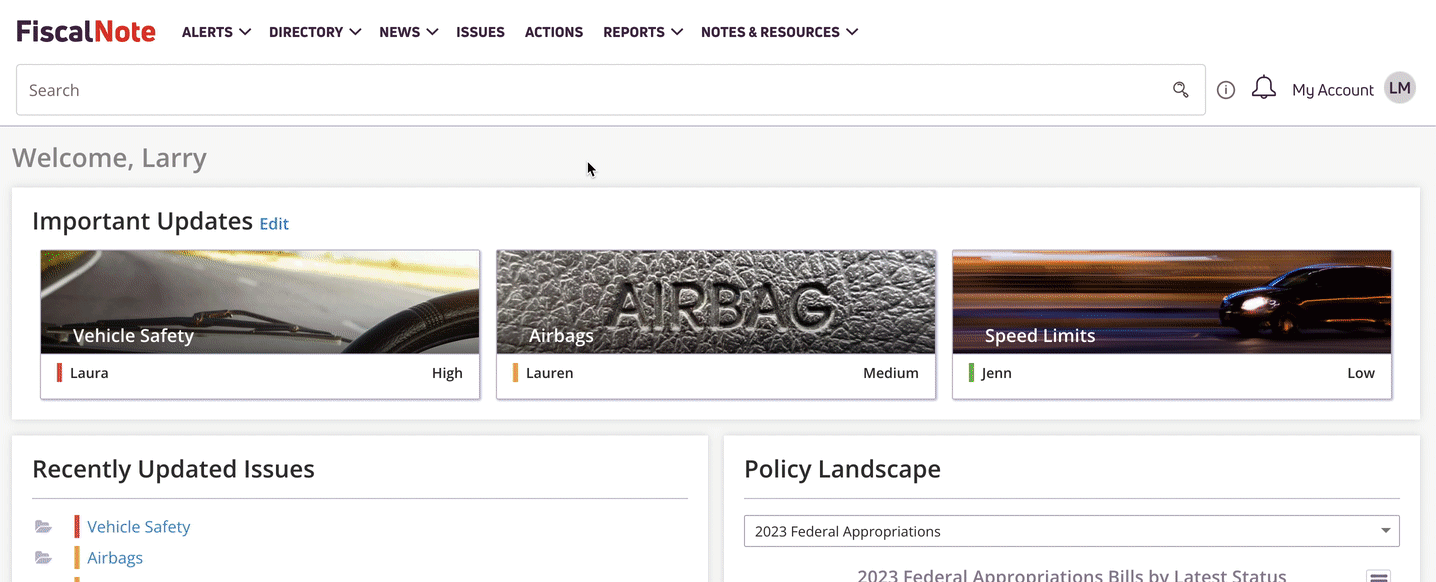 Filters make it easy to pull a list of all the Actions that you need. For example, if you and/or your team is using the Label 'LD-2' on Actions to track lobbying activity, use the label filter and apply LD-2 to pull a list of all lobbying efforts:

Filters can also be combined to create more specific activity reports.
For example: If asked for an update on lobbying activity related to one specific topic, such as Airbags, use both the Label Filter (LD-2) and Issue Filter (Airbags) to view the information you need.
Choose from the following Filter options to find the stakeholder engagement information you need:
Labels
Action Types
Issues
Policy/Stakeholders
Attendees
Date
...or, if you're unsure how the information was documented, use the Actions Search bar to browse the Titles and Summaries:

Next, select the Actions you wish to include in the Export, or click the checkbox at the top to select up to 10, 50, or 100 Actions at a time.
If your export has more Actions than your page view allows (10, 50, or 100), continue adding them on the subsequent pages:

Click Export (x) Actions when done. FiscalNote will prompt you to give your file a title and choose your file type:

Choose your file type (.CSV or Excel XLSX), give your file a name, then download. The final copy will be available for future reference in the Exports Center, and will resemble this: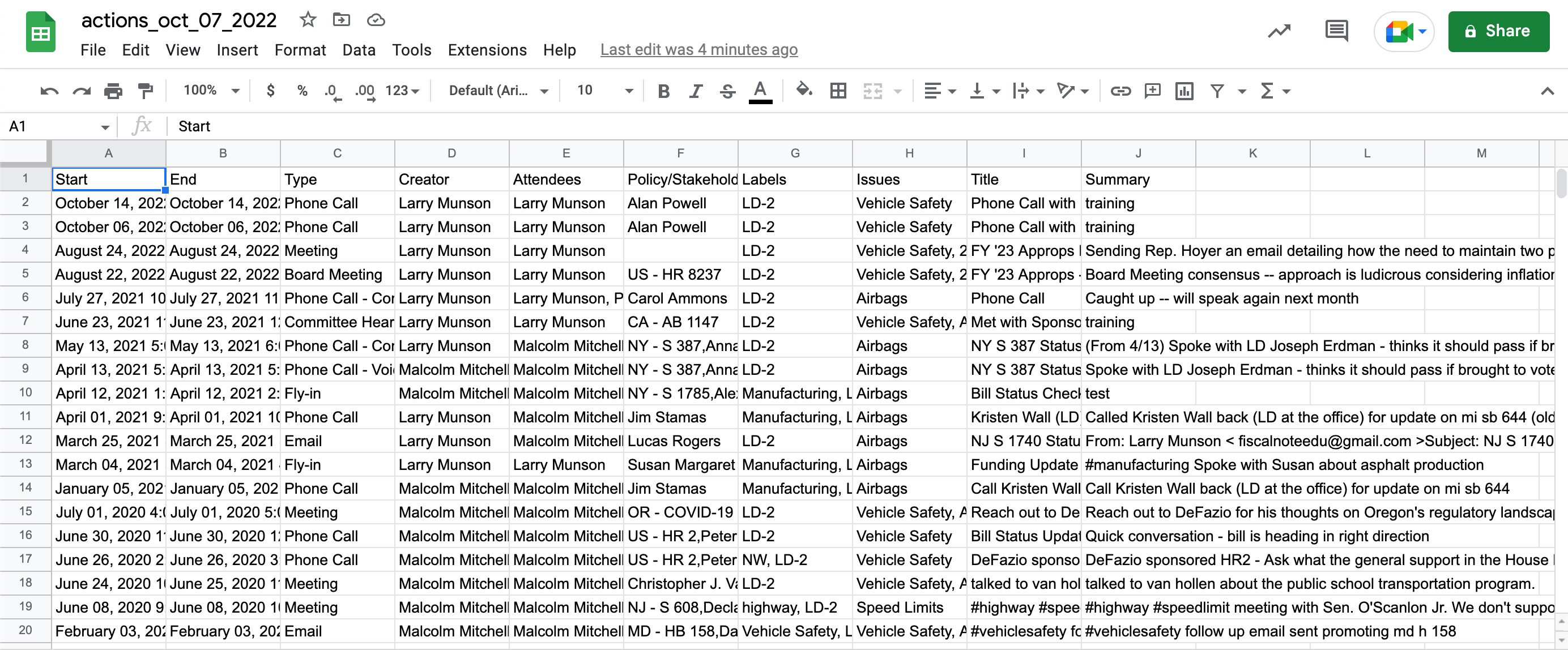 **Click here to learn more about Labels
**Click here to learn more about Issues