With any of your existing contacts in FiscalNote, add new job history, updated contact information, or create new stakeholders to share with your team directly from the mobile app.
Within the Contacts menu, and with People selected, tap on an existing contact that needs to be updated.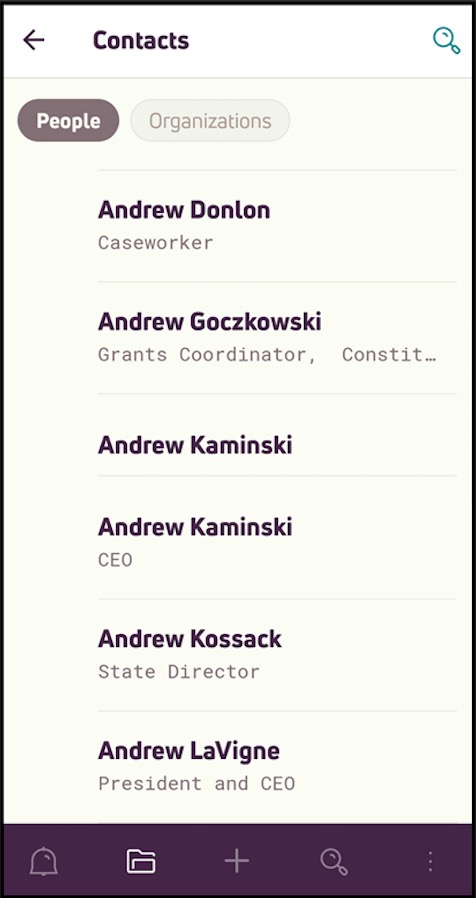 Tap the icon in the top right corner to view options to Edit or Delete the contact. Tap on Edit.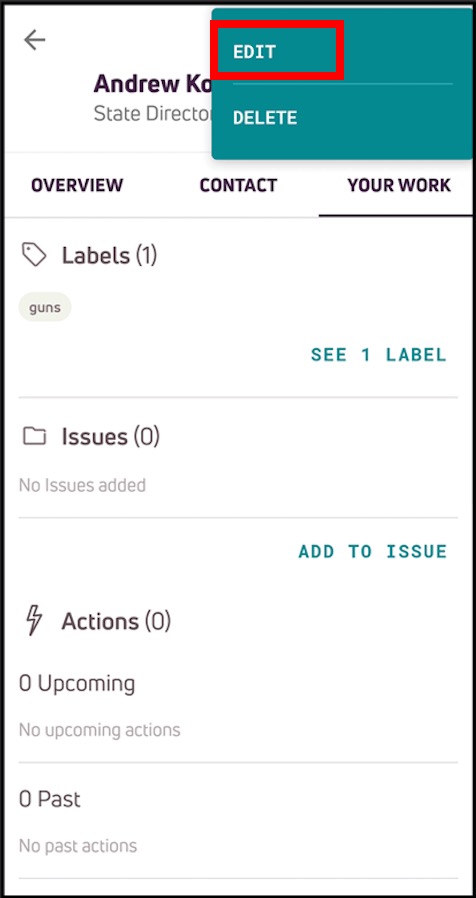 The contact will open in an editable view you to make any changes that are necessary. Tap in the top right corner when you are done.