Not only are you able to enter your Actions on the go with the FiscalNote mobile app, but you can also make quick edits to any existing Action.
From the Actions screen, tap on an existing Action to open.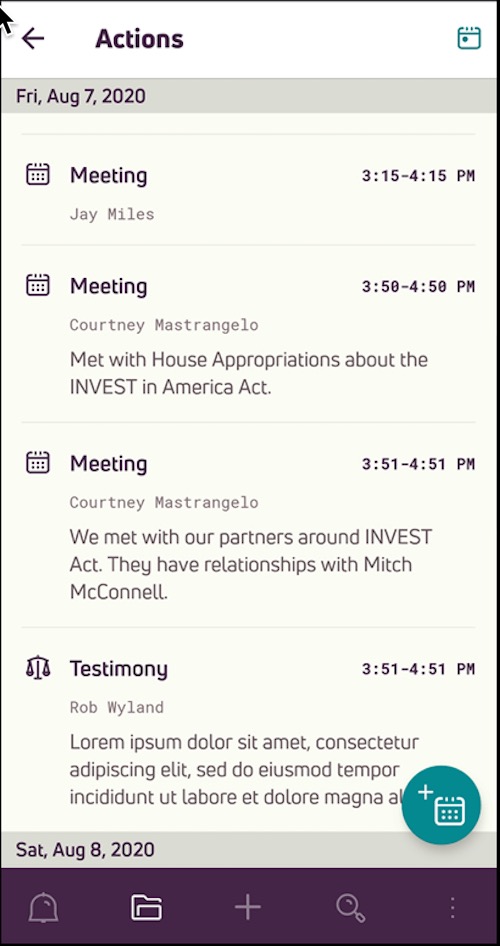 Tap the icon on the top right corner to open options, then tap Edit.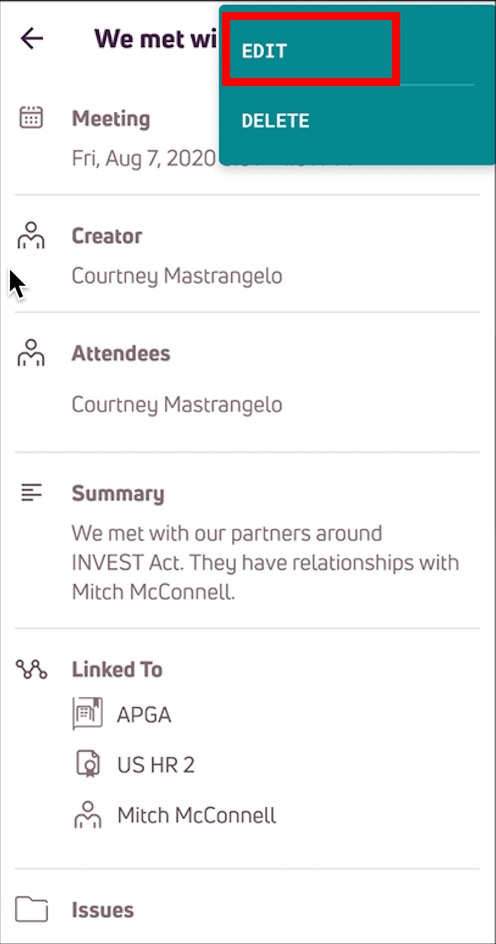 The Action will open in an editable view for you to make any changes necessary, including the Action type, date and time, attendees, summary, bills, issues, legislators and more. Tap in the top right corner when you are done.