Introduction
Every bill page in FiscalNote contains information to help you understand the context, status, past and potential trajectory, and more. Follow the tips on this page to learn where to find valuable information that can aid your initial research efforts.
Video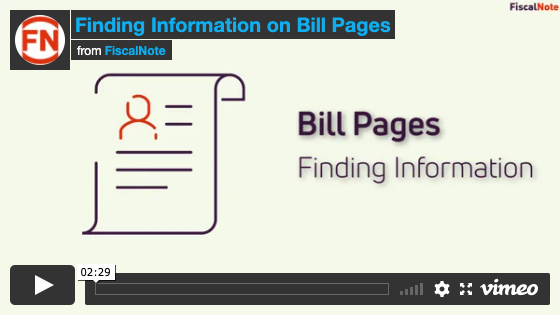 Navigating a Bill Page
Whether you come across a bill from Search or from your Discovery Alerts, each record is hyperlinked to what FiscalNote calls a Bill Page. Click the hyperlink to explore the wealth of resources available for any bill: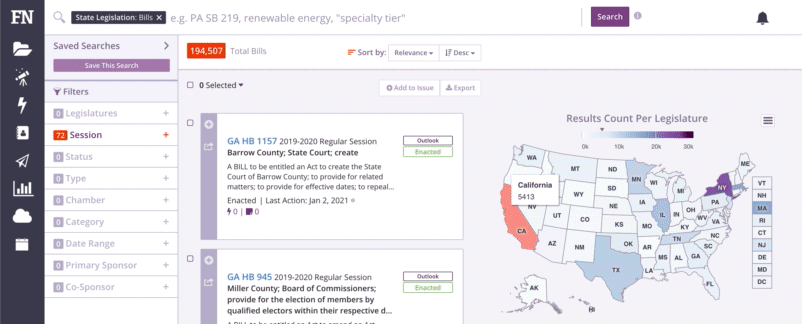 Overview:
The default view of a bill page will always be the Overview tab:

The Overview is where you should spend the majority of time during initial investigation. Research important details such as sponsorship, committee assignment, timeline, and more.
Basic Information:
Basic Information is just that: publicly available, documented details such as title, sponsorship, and links directly from the legislature's website: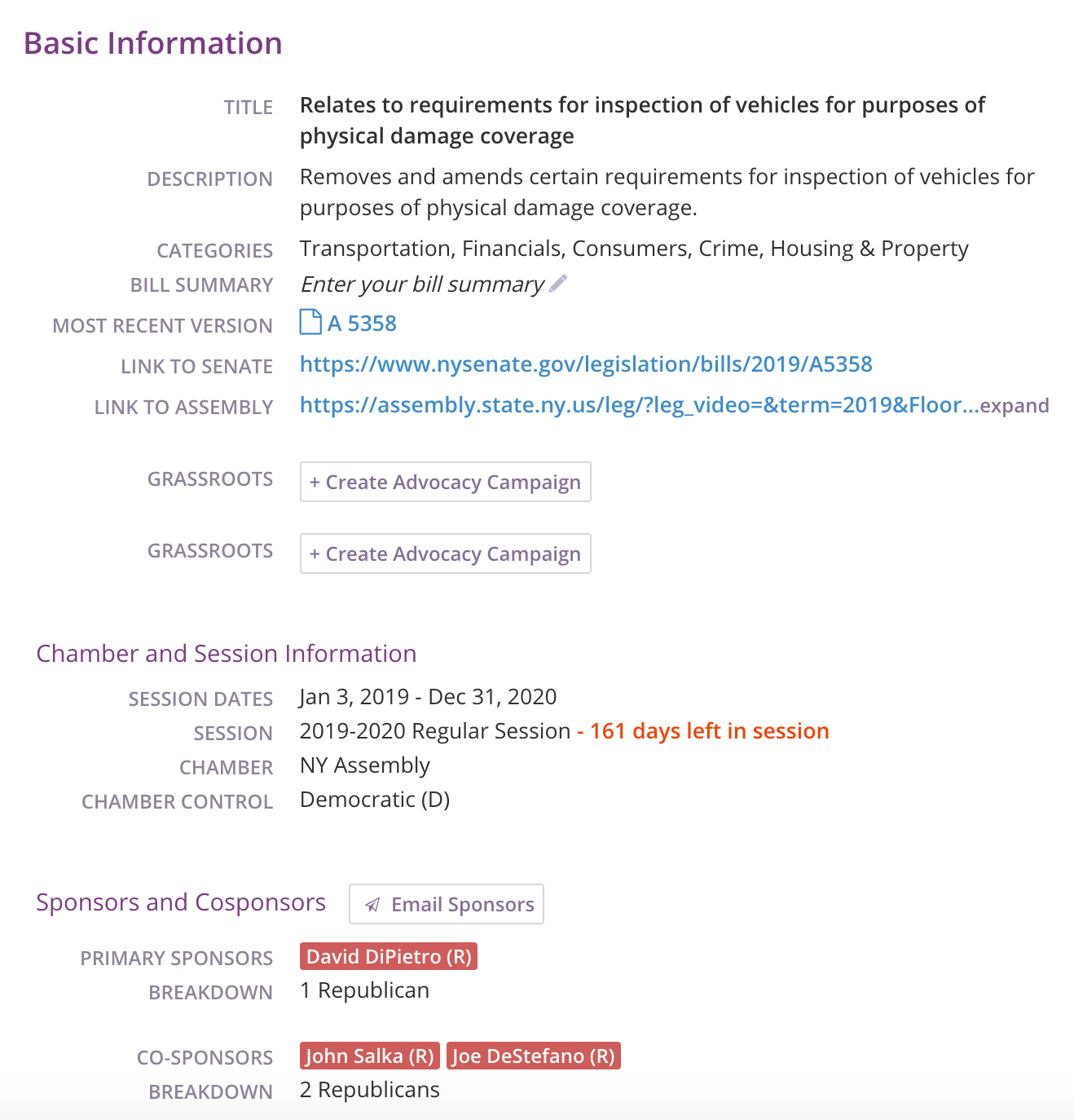 What to do:
We highly recommend adding your own custom description in the Bill Summary section.



FiscalNote gets you started with a general description and a categorical breakdown driven by highly advanced machine-learning. Expand upon your organization's unique interest and potential impact in the Bill Summary. We recommend noting the section of the bill that concerns you, a brief summary of that section, and a level of severity for potential impact. You can include custom summaries in future efforts, such as Legislative Reports.


*Keep in mind there is a 5000 character limit for custom bill summary length





Use the chamber and session information to understand if it's feasible to pass the bill this session, or how quickly you may need to act.
Use links to a sponsor's Legislator page to gather intel such as general effectiveness and party alignment, as shown below for Hon. DiPietro (R), NY Assembly:

*Click here to learn more about Legislator Pages.
Committee Assignments and Scheduled Hearings and Markups:
Below Basic Information, FiscalNote will share any committee assignments and related activity such as hearings or markups, both past and present: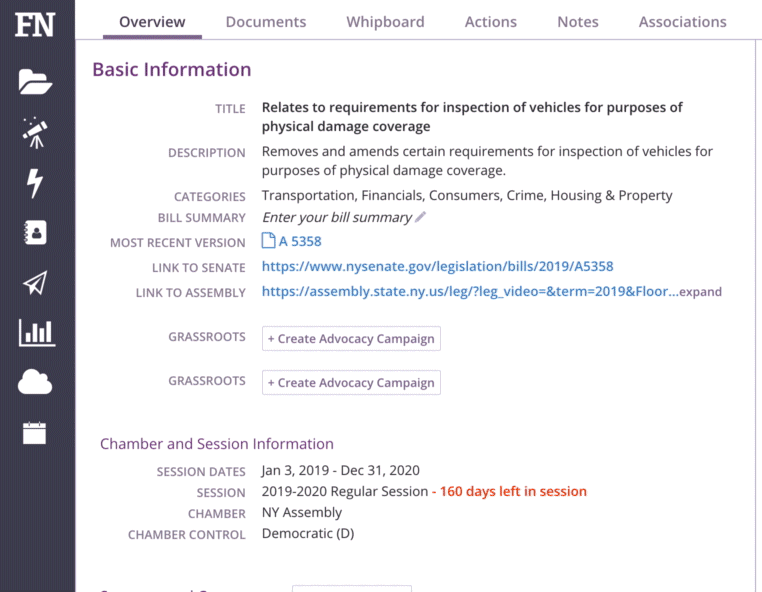 What to do:
Click on Upcoming Events to see if any immediate work is required.
Click on Past Events to gain an understanding on the bill's history. In the scenario shown above, the Insurance committee in the NY Assembly held a hearing on June 14th during which NY A 5358 was discussed. The links provided will lead you to external resources, such as the hearing's scheduled agenda.
Click on the committee to perform research within FiscalNote, such as uncovering all members of the committee and party breakdowns. Use this information to understand who you may need to contact in response efforts: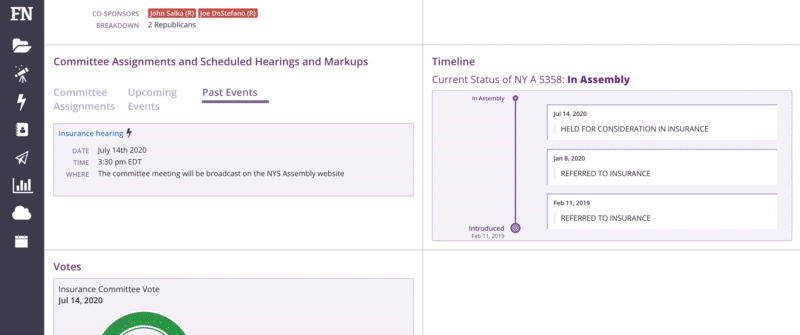 *Click here to learn more about Committee Pages.
Timeline:
The timeline gives you an at-a-glance view of the bill's movement throughout the legislative process: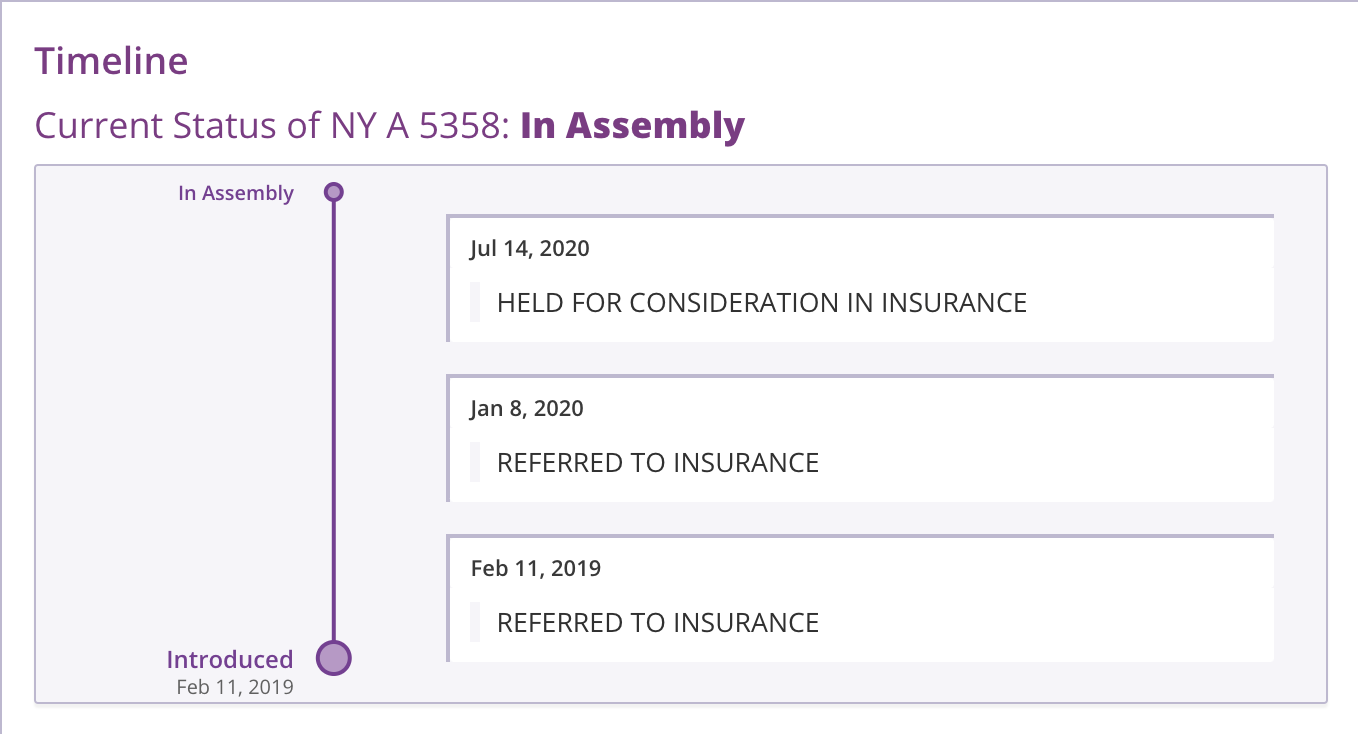 What to do:
Determine the extent of response action required. If the bill has just been introduced, you may want to raise awareness with your immediate team. If it is understood that the bill will be brought to a vote, it may be time to raise awareness with your organization or stakeholder community at large.
Votes:
If a bill has been brought to a vote, FiscalNote will share the results at the bottom of the Overview. Hover over the graph to view totals by vote position, or click the link below to review votes by name: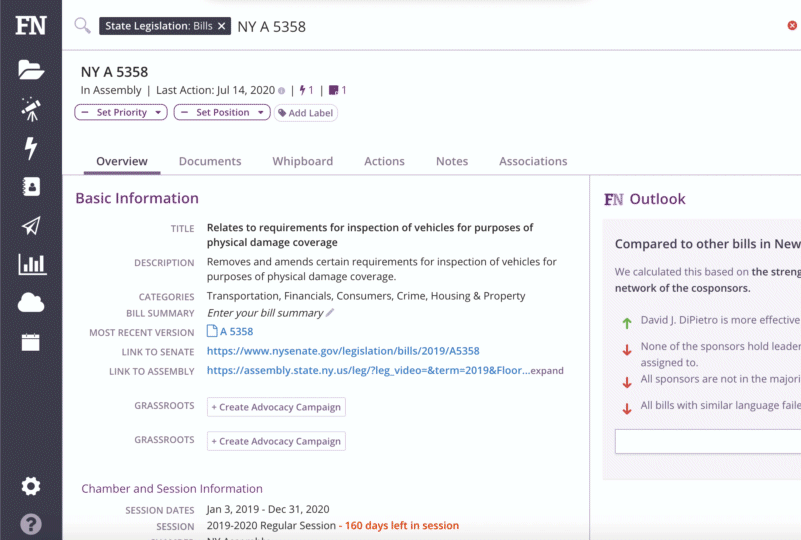 What to do:
Click through party breakdowns to see how each member voted. Use this information to formulate follow-up messaging. For example, if typical opponents voted in line with our position, it may be wise to send a more personalized thank you message to their office. This could help build a relationship with a potential new ally.
Export the full list of votes to an Excel or CSV file. Keep this document and use it for external research or presentation purposes.