Introduction
Whether it's connecting subject matter experts to media to discuss specific issues, servicing client calls to understand the latest concerns, or meeting government executives to further an agenda, human interactions in the policy and government arena are constant. Unless you have an encyclopedic memory, most conversations are typically forgotten within about 1 week.
FiscalNote allows you to track these oft-forgotten engagements with Actions. Document key conversations and meetings with Actions in FiscalNote and recall important event details months later, as if they occurred just yesterday.
Video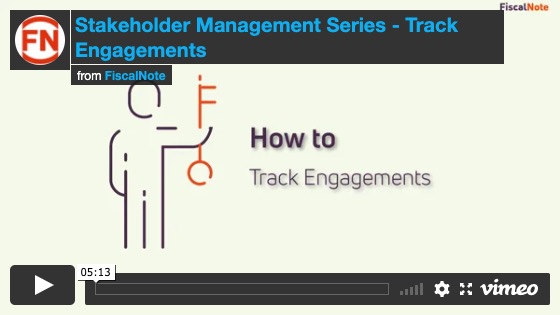 Activity Logging Benefits
Tracking stakeholder engagements using FiscalNote's collaborative Actions and Contacts design provides more benefits than just recalling past conversations:
Ensure business continuity. Team new-hires immediately understand stakeholder relationship statuses.
Maximize efficiency. Leverage colleagues' notes and read Actions Summaries for meetings you cannot attend.
Increase community involvement. Make your members feel involved by sharing important quotes from meetings with stakeholders (with permission).
Track hours worked. Use FiscalNote to gather details for lobbying disclosures.
Logging an Action
With both a desktop and mobile version, Actions can be logged in FiscalNote whether you are in the office or on the go.
Desktop
When to Use: In the office. In between team meetings or after an important phone call at your desk.
How to Log: To log an Action from scratch, head to the Actions Center from 'Actions' in the navigation menu. The Actions Center is also where you can find all Actions previously recorded (or scheduled for the future):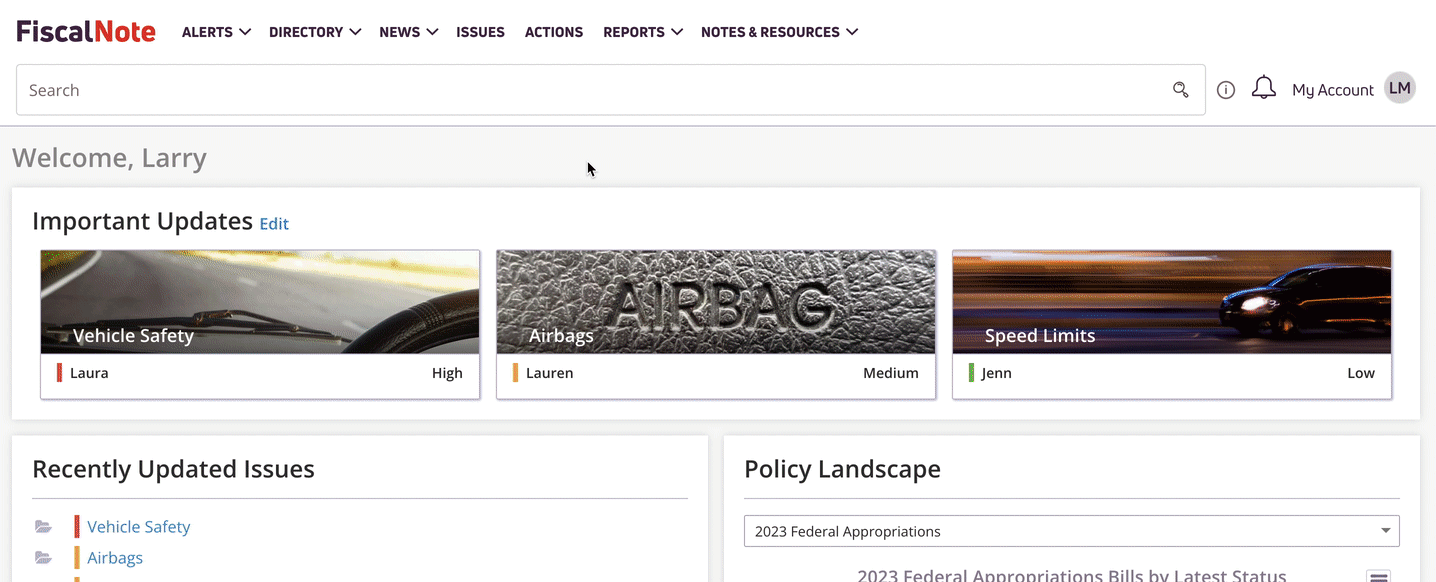 When on a bill or legislator page, for example, the total number of actions recorded in relation to the page will show next to the lightning bolt at the top: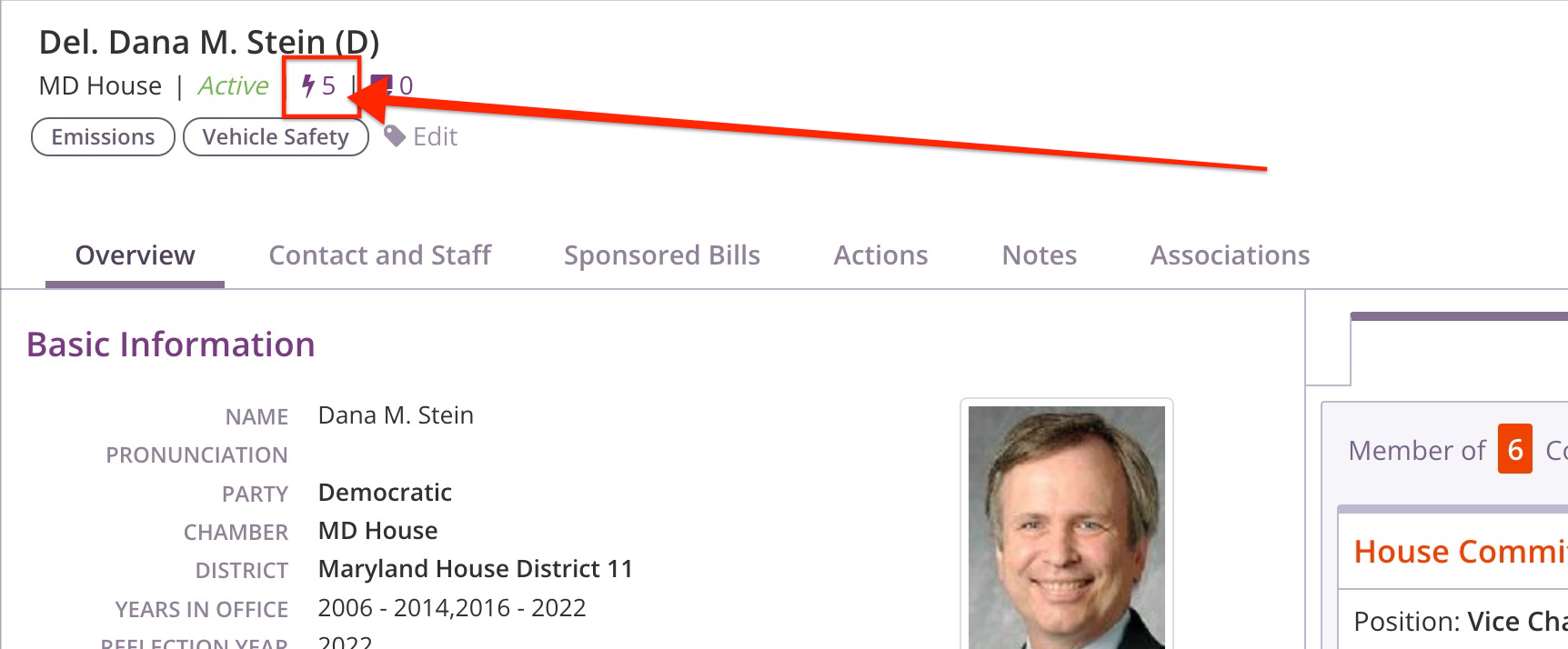 The legislator is automatically linked when adding an Action from this page:

We suggest always linking to the bill, regulation, legislator, and / or Issue in question. The more relevant data that you tie to an Action, the more measurable it becomes: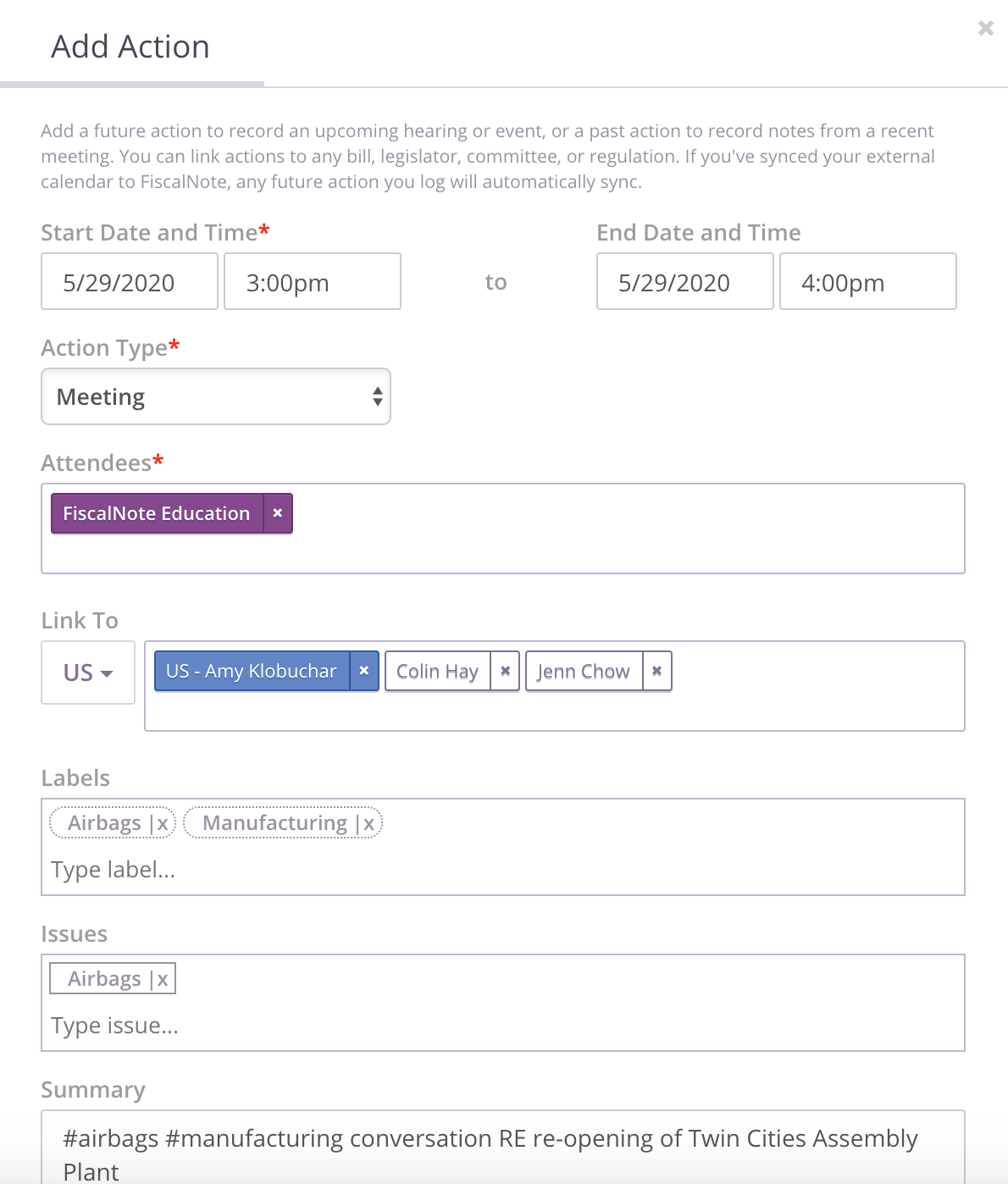 Adding all internal Attendees and linking all external stakeholders should be done every time, but keep in mind that there is a 25 person limit on attendee count.
Mobile
When to Use: In the cab. At the airport. Walking from office to office in the Russell Senate building.
How to Log:. There are two options to log a meeting in the mobile app: with the [+] sign, or from the Actions calendar.
From [+] sign: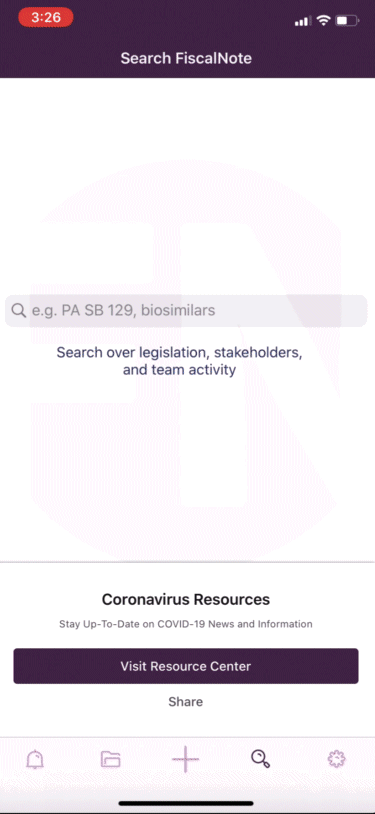 From Actions Calendar: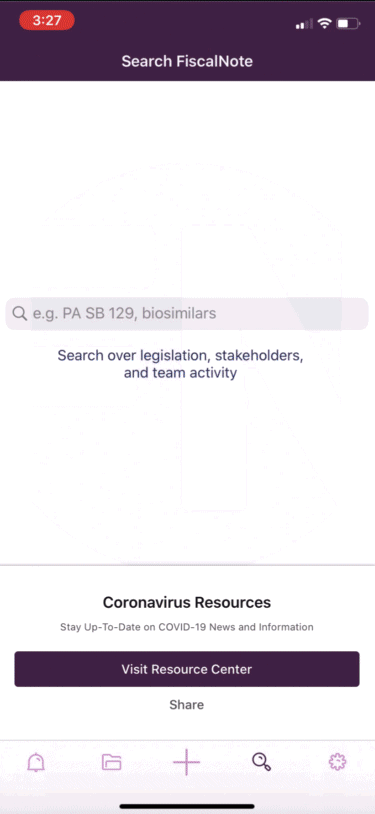 Voice Recognition: One of the many time saving benefits of the mobile app is the sophisticated voice recognition tool for recording Actions. Speak your thoughts about the hearing you just sat in or or meeting you attended and FiscalNote will save the notes for you: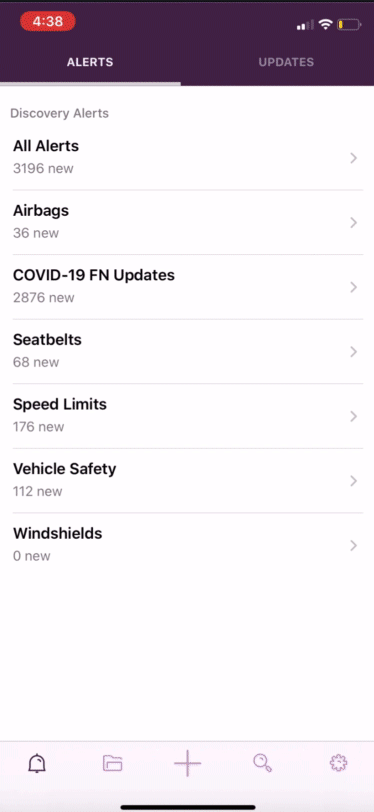 If you're in a rush, speak your immediate thoughts into an Action, save it, and add extra details later.
Using Labels with Actions
While not mandatory, we believe implementing a strategy for using Labels with Actions is critical to long term success. Labels allow for an increased level of documentation and insight into your efforts. Some of the most common approaches document:
Regional coverage, such as North East or NE.
Title of person you met with, such as CEO or Manager.
Lobbying disclosure codes, such as "LD-2".
Sub-topics. For example, an Auto company may have an Issue to track all things Speed Limits, and use "highway" and "local" as Labels for the specific sub-topic discussed.
To add a label, type the word into the Labels field: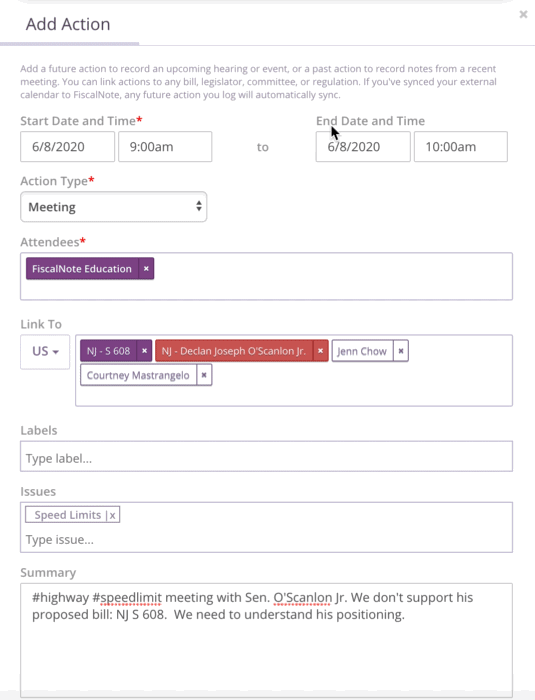 FiscalNote will show potential matches as you type the name. If you need to create a new Label, just type the word you have in mind and click to apply the new label, as seen above.
Best Practices
Always log key activity. A simple "Thank You" email, for example, may not be necessary to add, but a passing conversation in which new information is discovered, is.
Link all attendees - save others time in the long run.
Link all relevant data such as bills, regulations, elected officials, and Issues.
Use mobile as soon as you meet someone or hear something important.

How to Log Activity with Mobile App 1-Pager (Click here to download)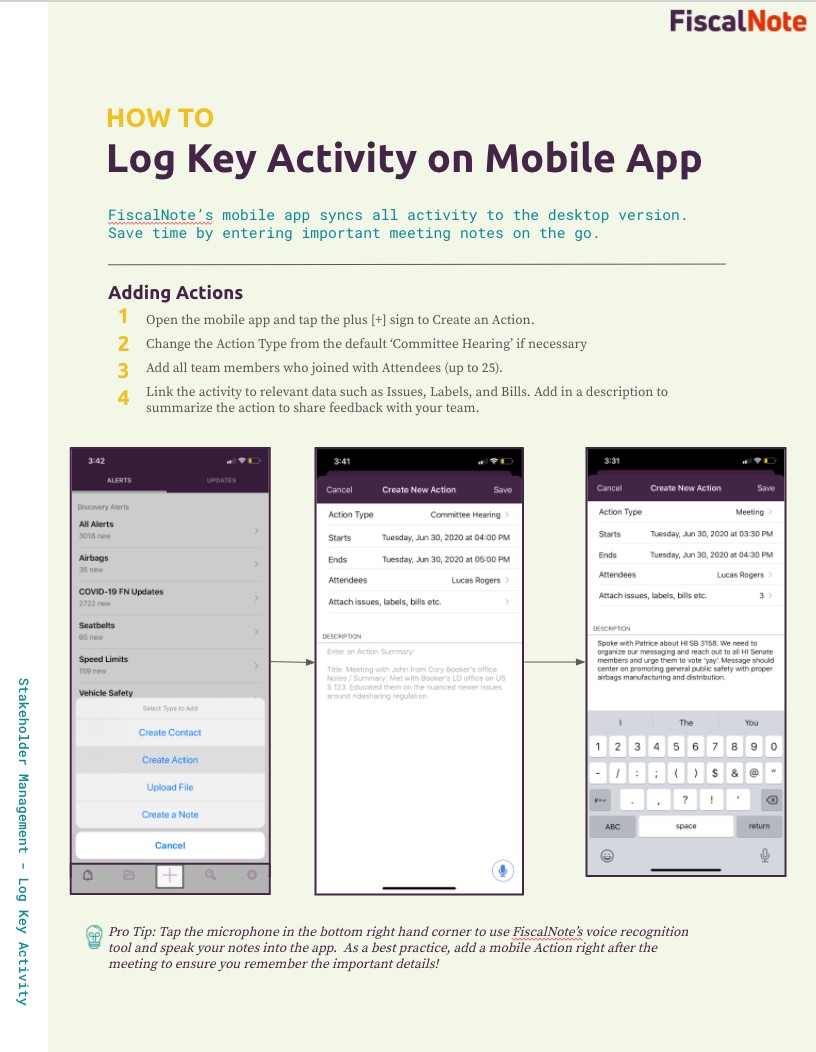 Best Practices for Logging Activity on the Go (Click here to download)