Best Practices:
Introduction
One of the most powerful aspects of FiscalNote is the normalization of data. Regardless of the legislature in question, all bill pages present information in a standard view. They were built with tools designed specifically to minimize the time you spend tracking, help collaborate more effectively with colleagues, and report on specific bills as needed. Follow the best practices as outlined below to make the most of each bill that matters to you.
Video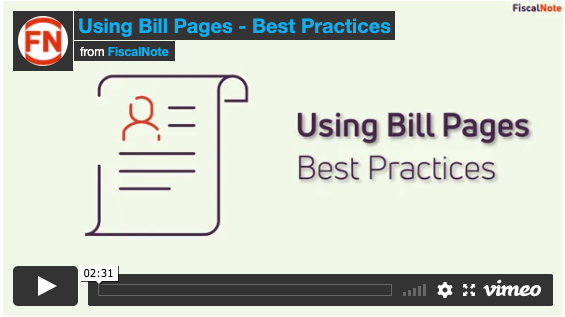 Best Practices:
1.) Develop a Plan for Categorization
FiscalNote's Issues Management platform makes it easy for you to organize the policy documents that matter. When getting started, it is best to determine your areas of focus: do you or does your team track bills by topic, for example? Identify what these Issues are and add them in FiscalNote: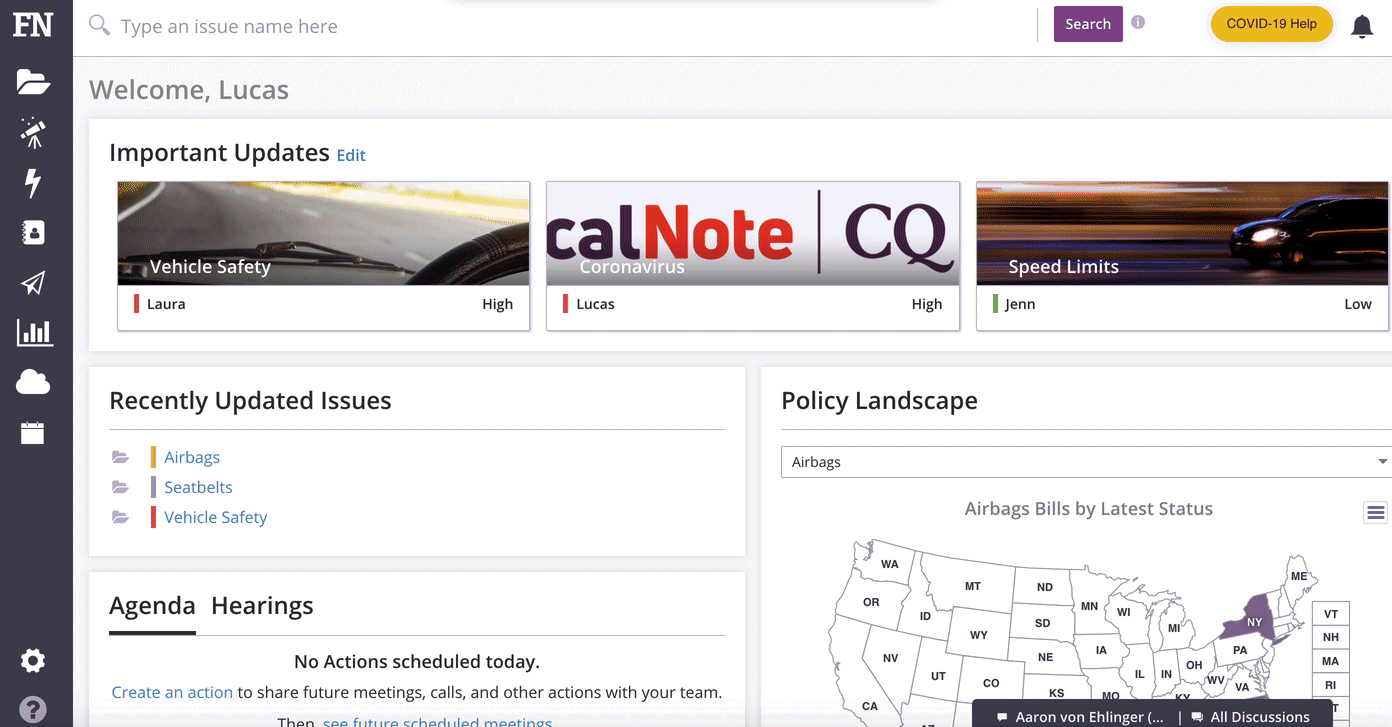 *Click here to learn more about Issues.
When you come across a bill that needs future monitoring, add it to an Issue:

FiscalNote will send emails with updates on future movement for all bills in Issues that you have access to: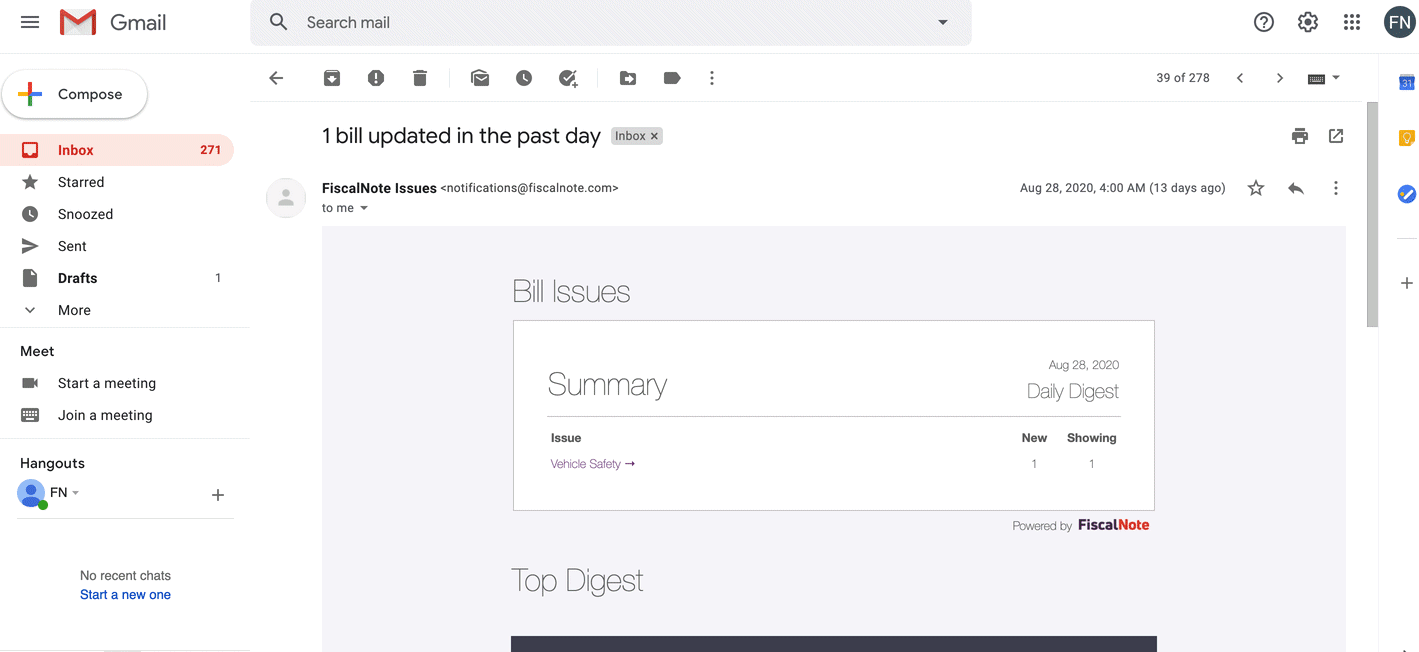 Strategic categorization of policy documents makes it easy to locate and report on the bills that matter in a moment's notice. To find all identified bills in the future, go to Issues from the menu on the left and choose the appropriate title. In this example, we see NY A 5933 has been successfully saved in the Windshield Issue: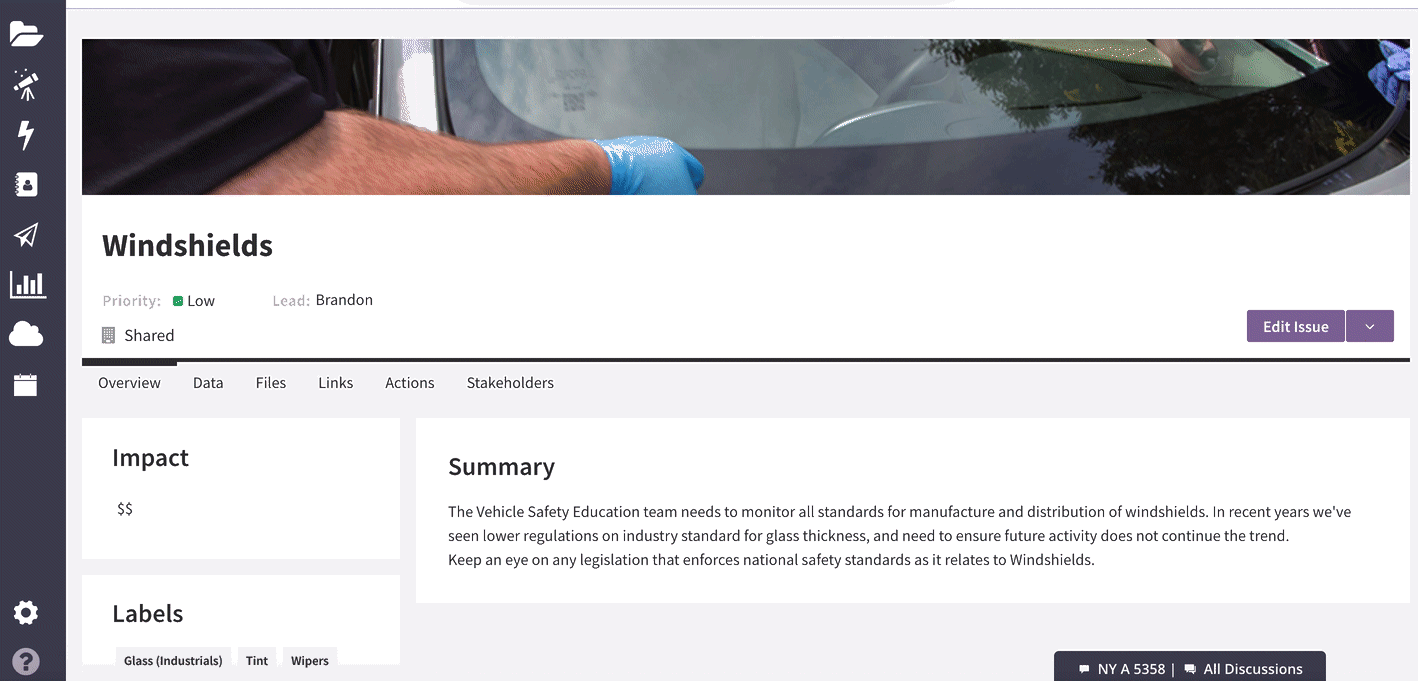 *Click here to learn more about Reporting by Issue in FiscalNote.
We recommend categorizing by topic, but successful teams have also taken the following approaches to categorize bills by Issue:
Team (When internal tracking team is divided)
Client
Business Unit (Reporting on impact by internal department, for example)
2.) Determine an Approach for Using Labels
Labels add another level of classification for your organization needs. For example, a vehicle safety organization may be tracking all things Airbags. If they did not wish to create another Issue for each sub-category, such as Airbag Manufacturing or Airbag Malfunction, labels give the best option for organization.
Add the label by clicking Add label at the top of the page. Start typing to see suggested labels that have already been applied to other bills. To add a new label, type the word or phrase, click on the phrase, and save:

We recommend keeping things simple. Determine 1 method for labels and share with your team. The most common labeling methods used are:
Sub-Category (Ex: Windshield Manufacturing)
Region (Ex: NE, SW, etc.)
Business Unit (Ex: Product, Finance, Legal)
3.) Link All Stakeholder Engagement to the Bill
As suggested in Responding to a Bill, we recommend always documenting your stakeholder engagement. When the activity is directly related to a bill of concern, make sure it is linked to the Action. An easy way to ensure this happens is to create the Action from the bill page: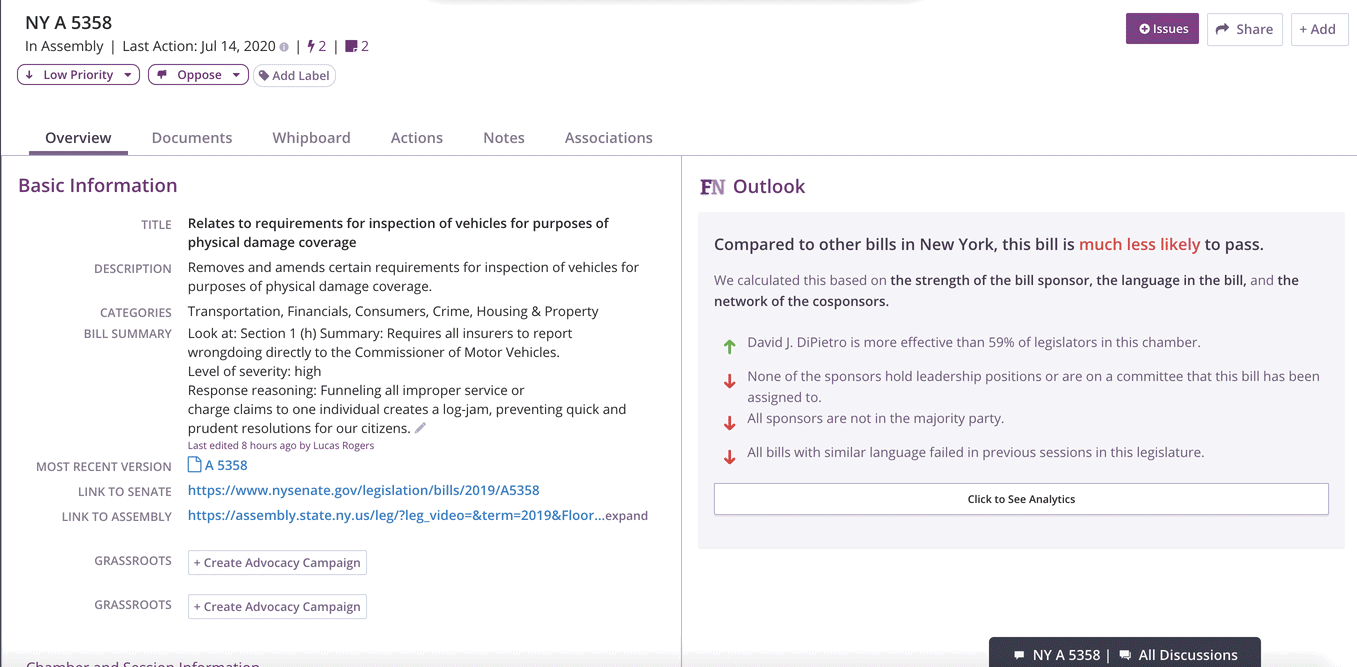 However, we also recommend documenting any internal response measures. Did you have an important team discussion detailing the policy landscape heading into the final days of a legislative session? Maybe you hosted an executive roundtable discussion on the hottest topics in your industry. Document all of these activities with Actions for future reference.
Seeing the Results
After putting your organization tactics and response plans into motion, FiscalNote makes your life easy. As bills get added to Issues, email notifications of future legislative progress will already be classified for you: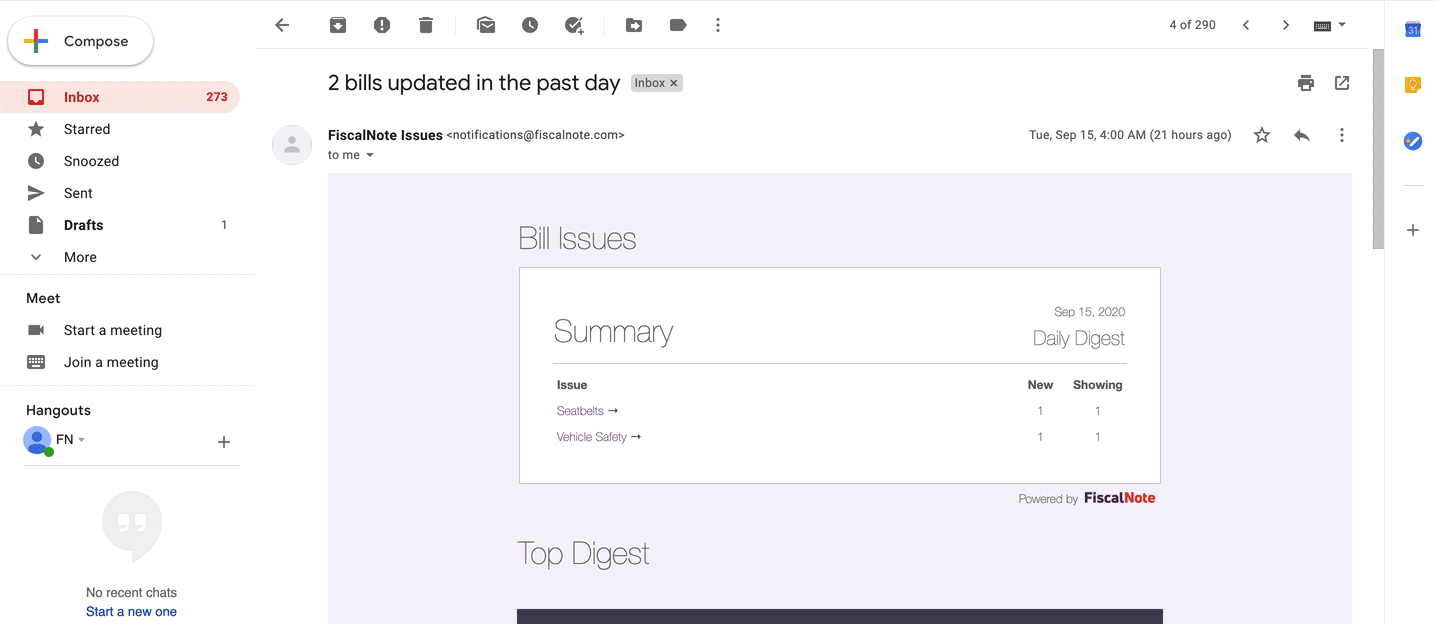 You can also use FiscalNote to browse both Issues and labels. Issues can always be found in the collapsible menu on the left, but you can actually search FiscalNote labels to see which document(s) have been tagged: