Introduction
Stakeholders are important contacts or groups that affect your interests across a number of different arenas. They are typically comprised of 3 main groups: government, internal staff, and external contacts.
FiscalNote's Actions feature helps your organization track relative success with each stakeholder and issue. Map and organize your contacts, log key activity with them such as important phone calls and meetings, and measure the impact of your work.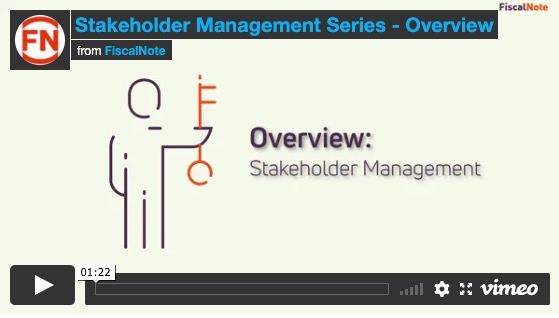 Map Your Stakeholders
Leverage the collective personal network of your team. Assign elected official and key government executive stakeholders to Issues. Upload your other contacts and use FiscalNote as a virtual rolodex, granting you and/or your team instant access when needed. Click here to learn more about mapping your stakeholders with FiscalNote.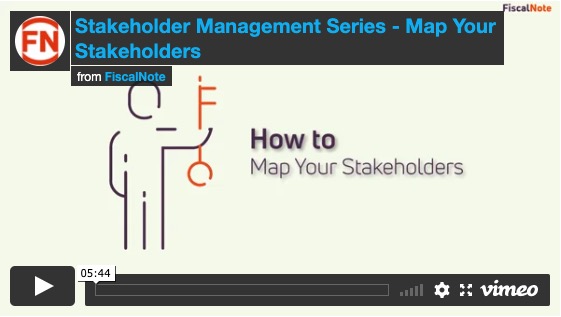 Map Your Stakeholders 1-pager (Click here to download)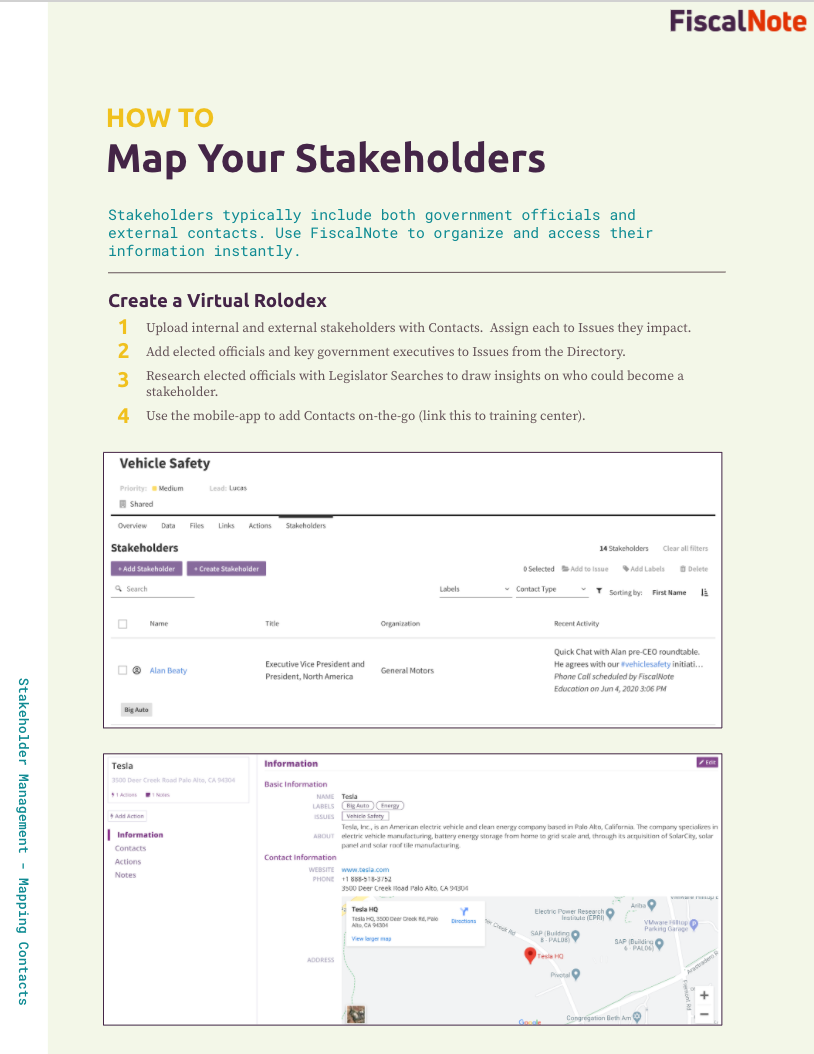 Track Engagements
Track who you meet, call, or engage with by using FiscalNote's Actions feature. Whether on the go or at the computer, log your activity and link them to Issues, bills and stakeholders for easy reference. Click here to learn more about tracking stakeholder engagements Actions.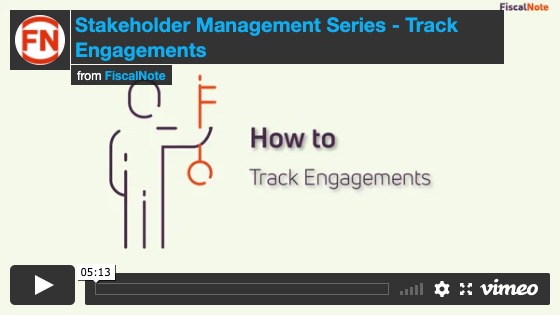 Log Key Activity 1-pager (Click here to download)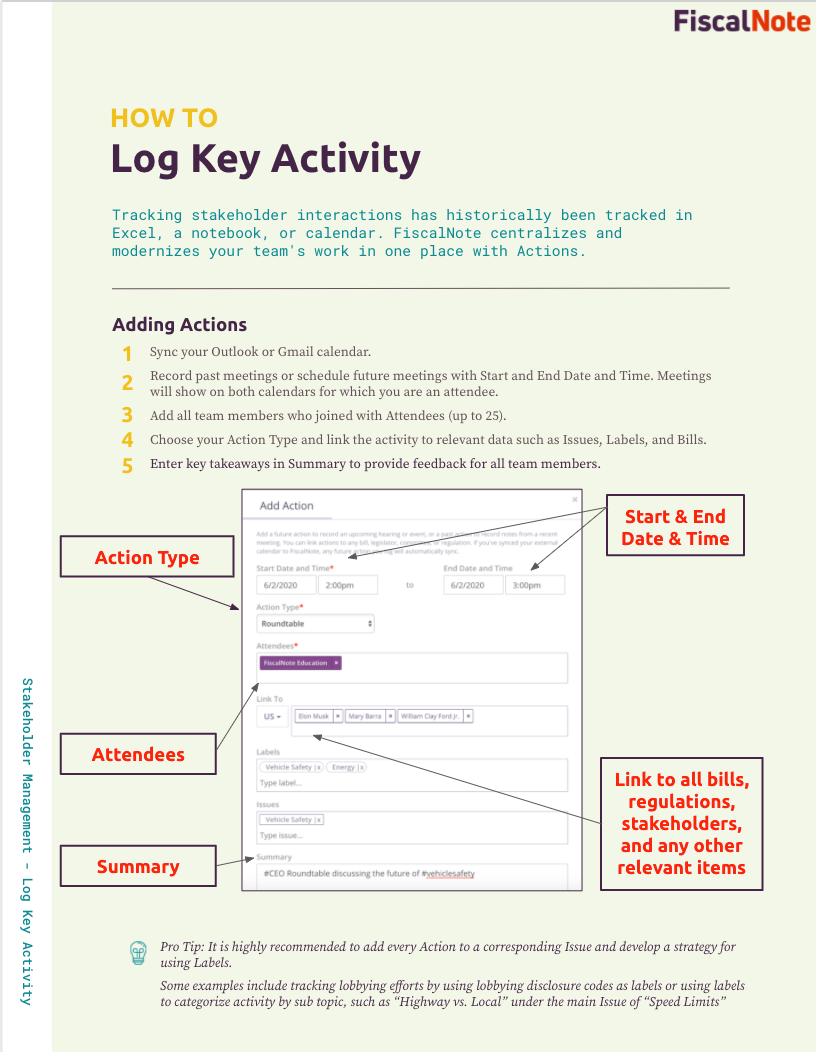 Report Progress
Quantify your work using FiscalNote and wow your stakeholders with actual metrics. Use the Actions Summary to show activity trends. Export all activity for a specific Issue. Show all of your work around a specific bill or select group of policy documents. Click here to learn more.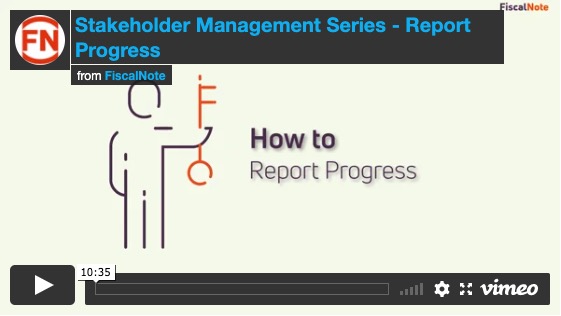 Actions Reporting E-Book (Click here to download)