FiscalNote gives you dedicated hubs to manage each issue. Consolidate every piece of information that relates to an issue you're working, all on in one place. Add talking points and strategies, upload files and web links, track legislation and regulation, log actions (like meetings, campaigns, or press releases), and more.
Introduction to Issues Management
What is Issues Management, exactly? I's a method to monitor complex topics that impose potential risk or opportunity to your organization. Click here to learn how FiscalNote's Issues Management platform helps teams collaborate to streamline access to the most impactful updates.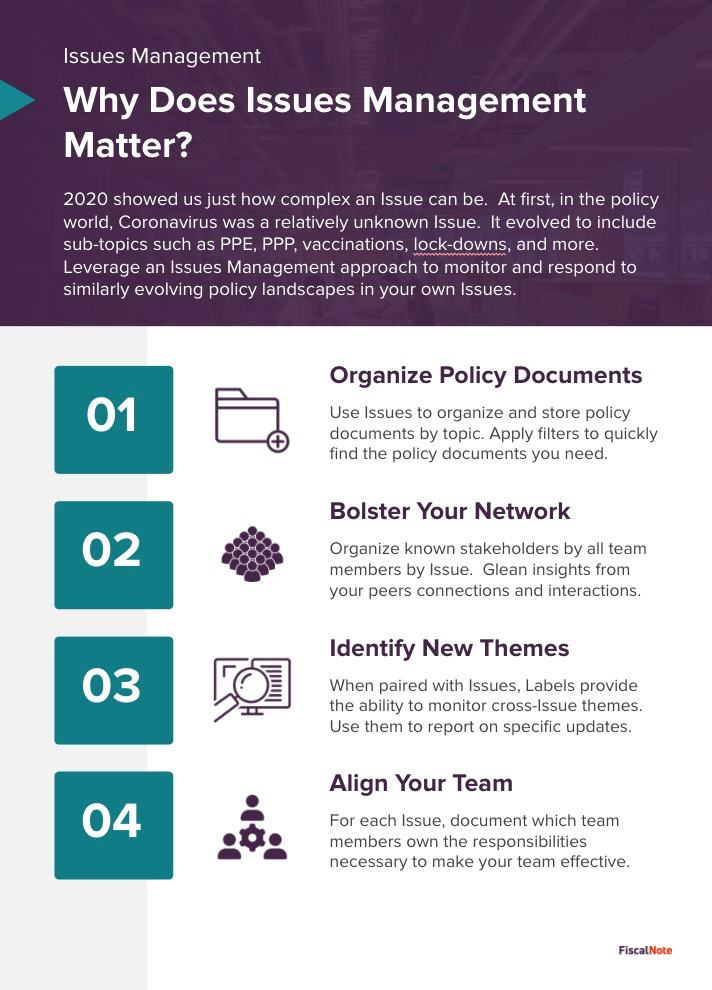 Unleashing FiscalNote with Issues Management
Centralizing your data in Issues opens up a number of number of opportunities for advanced Reporting: adding new legislation to Issues allows you to set an appropriate position or priority, for example. Click here to learn more about unleashing FiscalNote with Issues Management.
Unleashing FiscalNote with Issues Management 1-pager (Click here to download)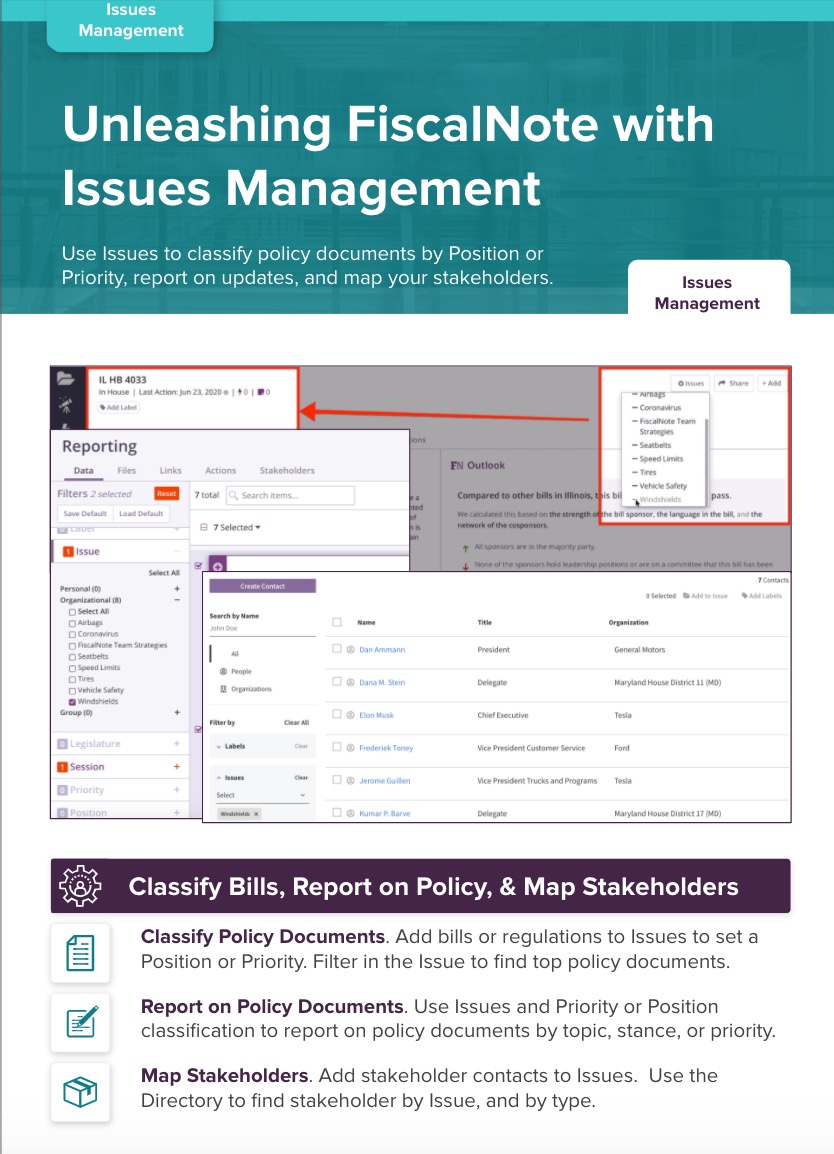 Making Issues Your Own Workspaces
Each Issue can be customized to your liking: Document team leads, organization impact, tracking strategies, and more. Click here to learn more about making Issues your own workspaces in FiscalNote.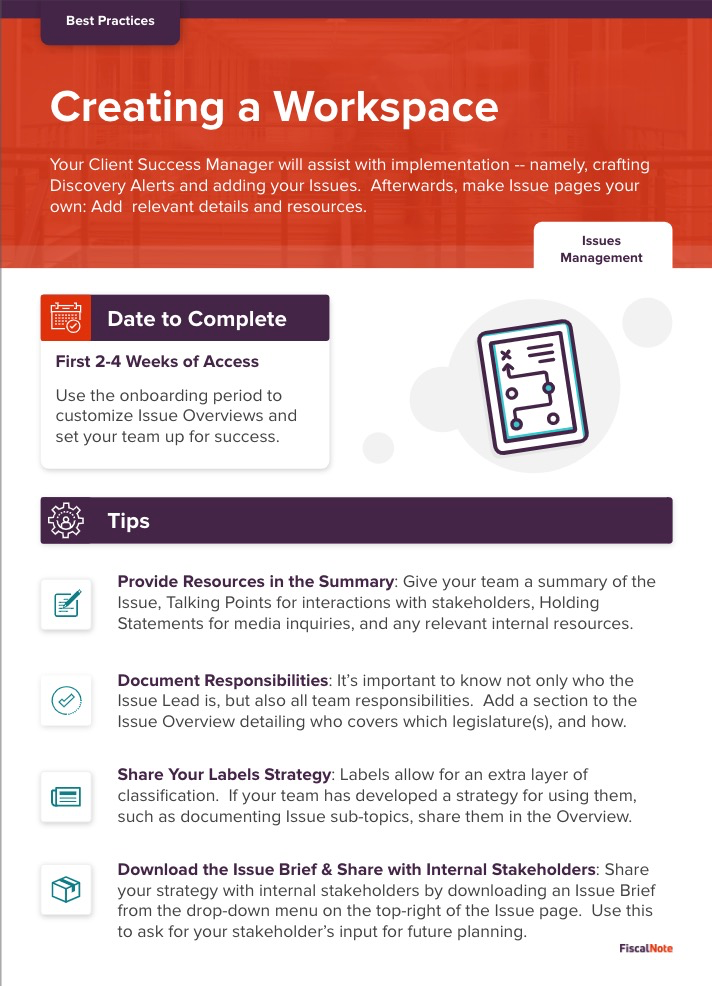 Classify Data with Labels
Labels provide for an extra layer of policy classification or activity documentation. Apply them to new bills to monitor sub topics or Actions to track lobbying activity. Click here to learn more about classifying data with labels in FiscalNote.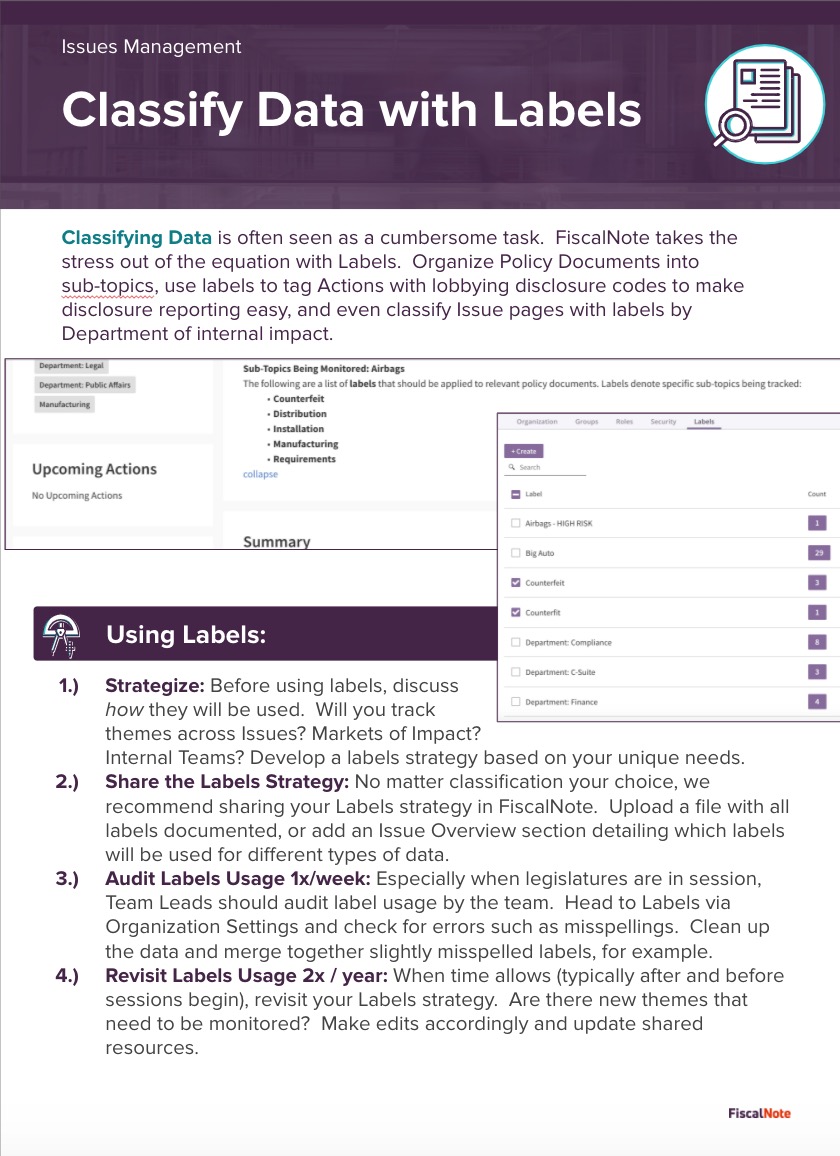 Labels vs Issues
Labels and Issues each provide unique value. Each can be customized to organize policy documents, so why does FiscalNote use both? Click here to learn tips on how each should be used in your Issues Management approach.