As of April 8th, 2020, there have been over 500 bills introduced at the state level that reference Coronavirus. Organizing and presenting the legislation that matters can be a tough task during the fast-changing Coronavirus policy landscape.
Follow the tips below to learn how to create a standing Coronavirus Legislative Report to provide your key stakeholders with bills that are impactful to your organization during this crisis.
What Do I Need First?
First, you need to Add a Coronavirus Issue. If you haven't created one yet, follow these instructions.
Once you have added a Coronavirus Issue to FiscalNote, you will need to add at least one bill that matters to your organization. When you find a bill that you need to monitor, whether through Search or through Discovery Alerts, hover over the [+] symbol to add it to your Coronavirus Issue.
From Search: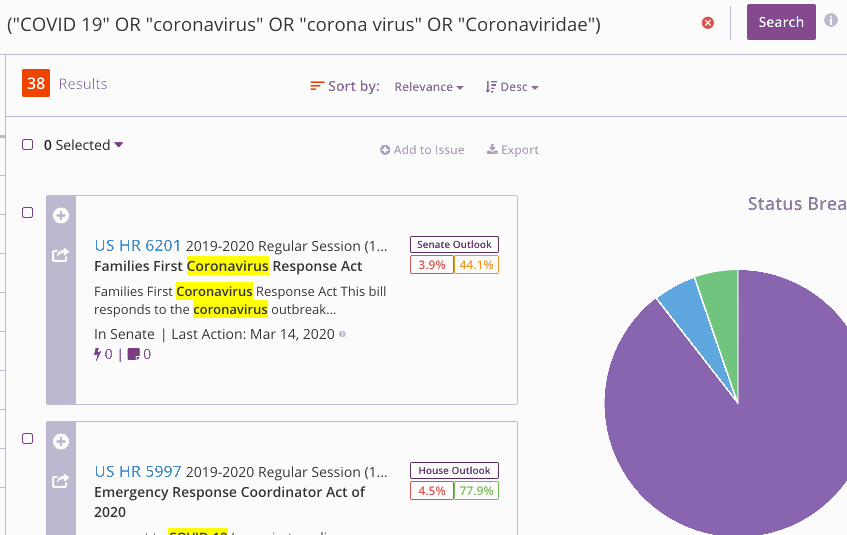 From Discovery Alerts:
From a Bill Page: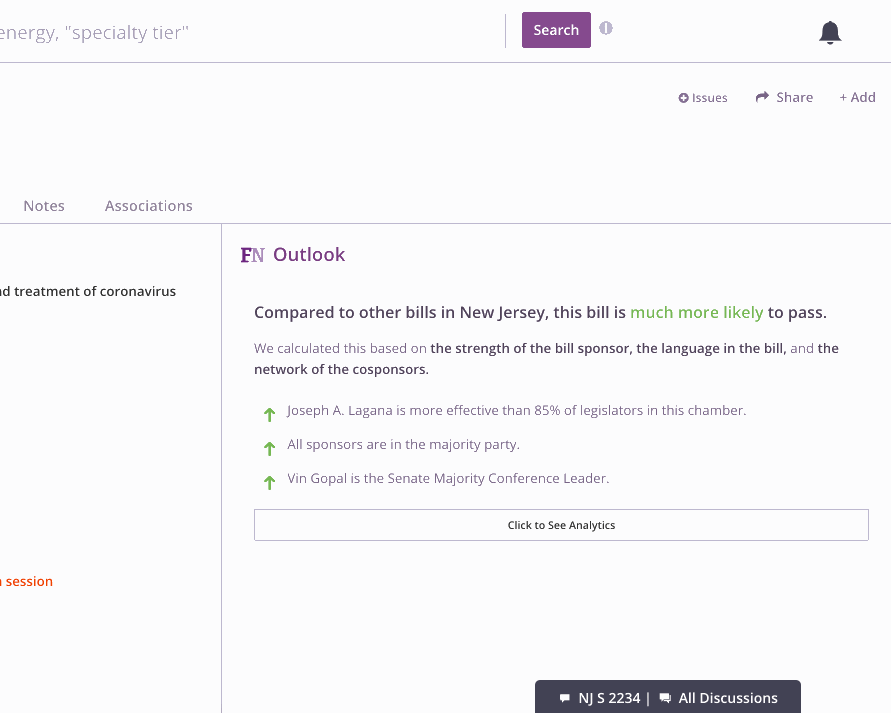 How To Create a Standing Coronavirus Legislative Report
Once you have created a Coronavirus Issue and added at least 1 bill, you can create a standing Report Template. When finished, you only need to Refresh the Report in the future to compile all of the latest updates!
To get started, Click 'Create Report' from the menu on the left: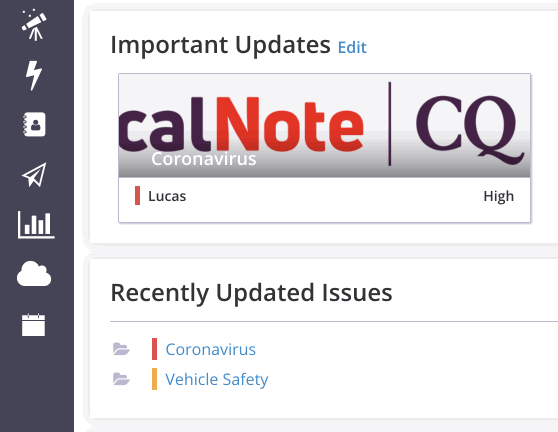 On the FiscalNote Reporting page, select your Coronavirus Issue from the Issue filter on the left: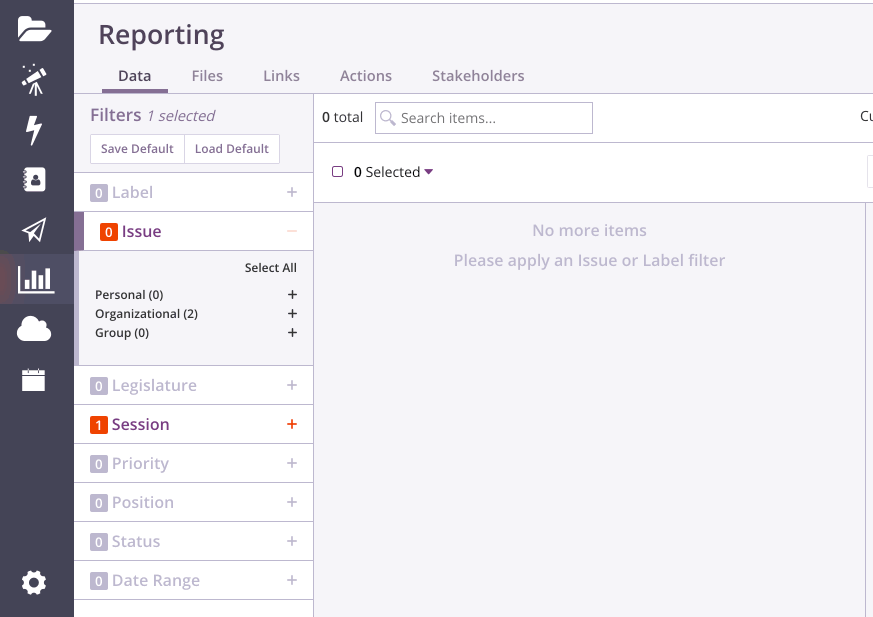 The bills you have added to your Coronavirus Issue will appear in the queue to the right of Filters. To Create a standing Coronavirus Report that compiles all impactful legislation, make sure to click "Select All" from the drop down menu above the bill queue: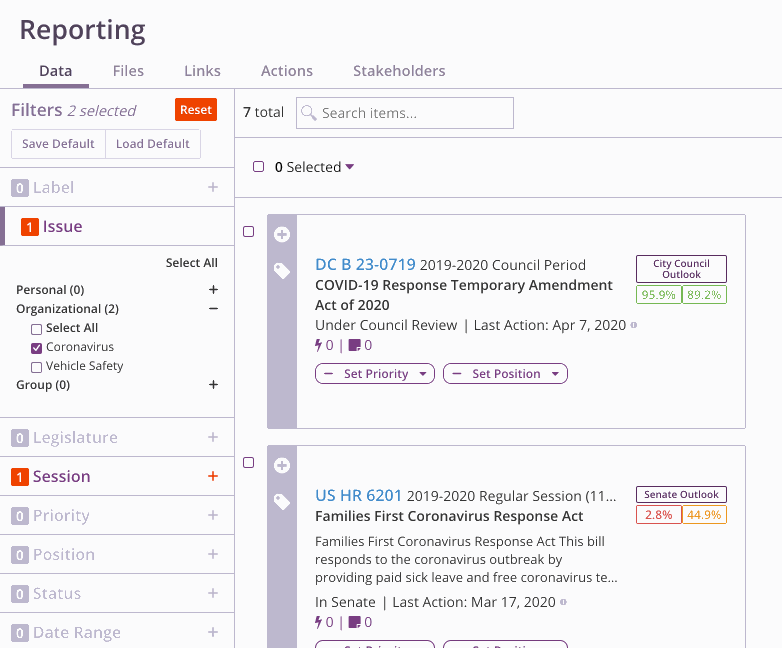 Next, click "Create Report" on the top right of the screen to start:

You will be presented with 2 options: Weekly Legislative Update, or Custom Report. We recommend using the Weekly Legislative Update -- it is a template that the FiscalNote team has already put together for you. After selecting Weekly Legislative Update, add your organization's or your client's logo In the Report Template pop-up window. Make the title something relevant, such as "Daily Coronavirus Legislative Update" if you want to update this report daily to send to important stakeholders.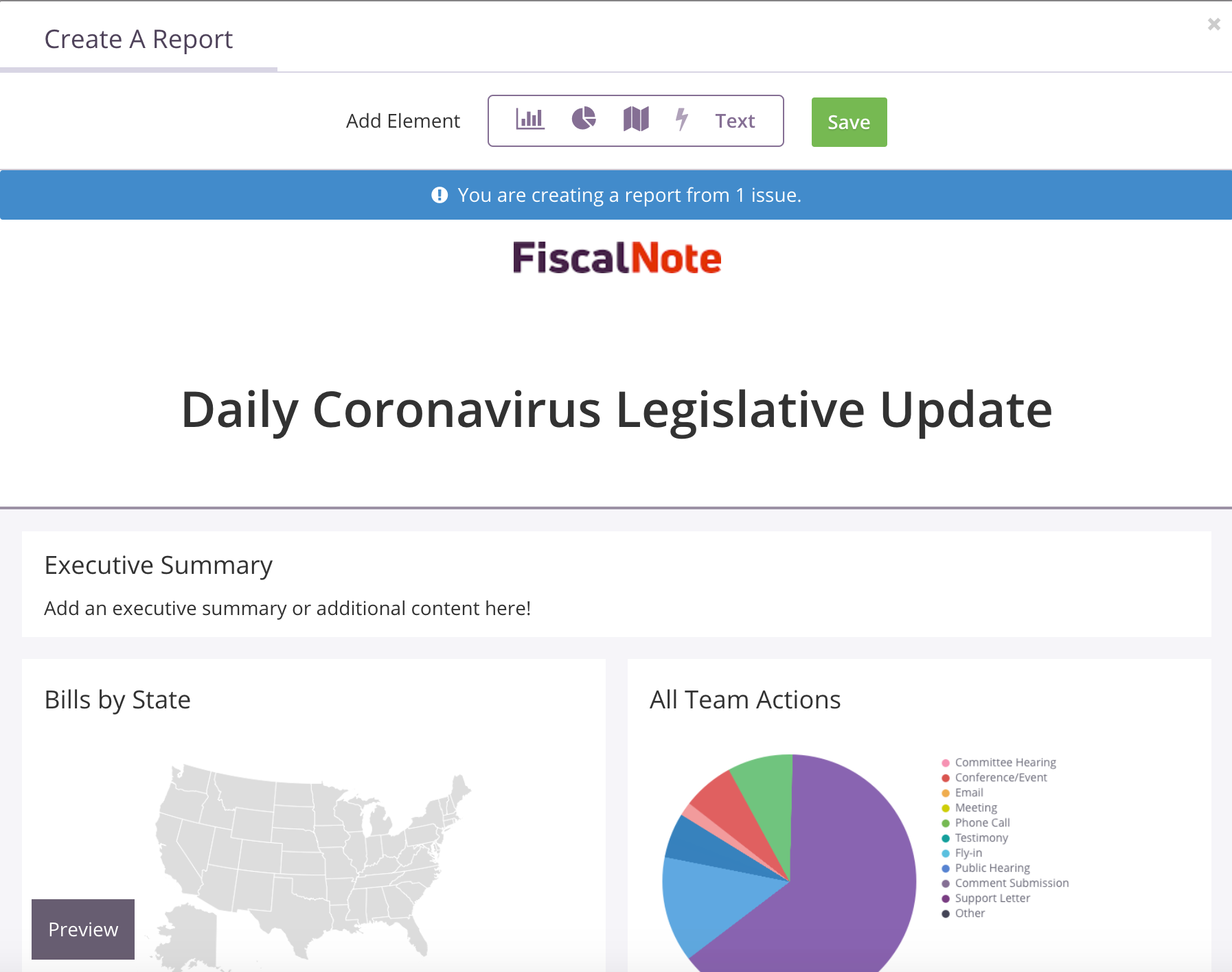 Click here for tips on customizing the other fields in the Report Template. When done, click the green "Save" button at the top. FiscalNote will redirect to a Reports page while it compiles your information. When ready, click the hyperlinked title to access it. The first page will look similar to this (download full report):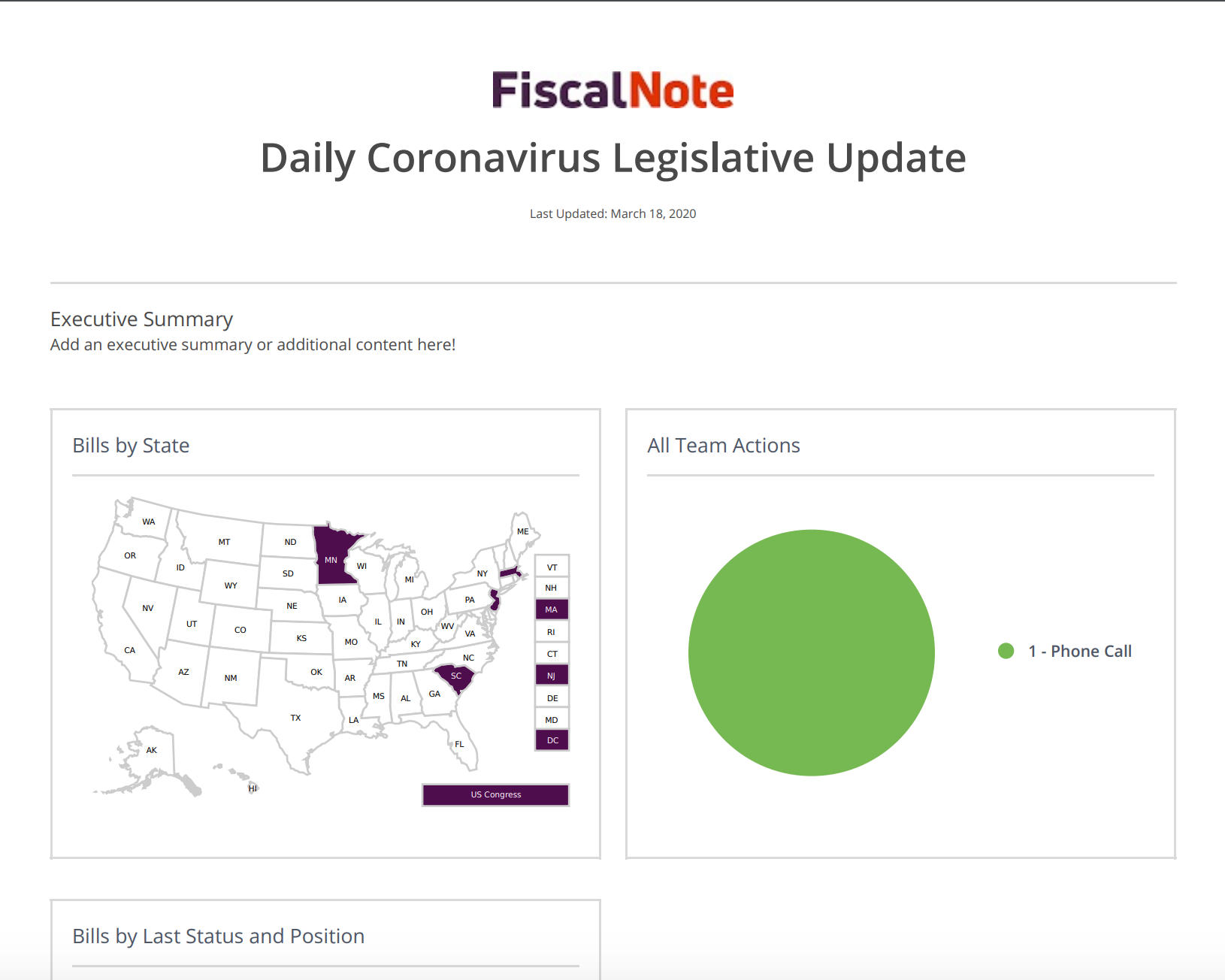 That's it! In the future, when you need a Report for the latest updates on all Coronavirus bills you are monitoring, all you have to do is click Refresh: