Creating Labels lets you categorize data and associate information within the FiscalNote platform. The Label Search helps you maximize your efficiency and effectiveness by helping you quickly find, or rediscover, policy data (i.e. bills, regulations, research documentation, etc.) using the Labels that you've already applied to it. To learn more about creating Labels, please click here.
You can access Label Search one of three ways:
Conducting a search with "Labels" data set selected;




By clicking on an existing label associated to policy data (legislation, regulation, and research documents only)*;




By navigating directly to the URL:

https://app.fiscalnote.com/labels


*NOTE: Clicking a Label that is associated to policy data will take you to the Label Search screen. Labels associated to files, links, actions, and stakeholders will direct you to the the Reporting screen.
How to Filter Search Results:
Labels can be filtered by Label or Content Type.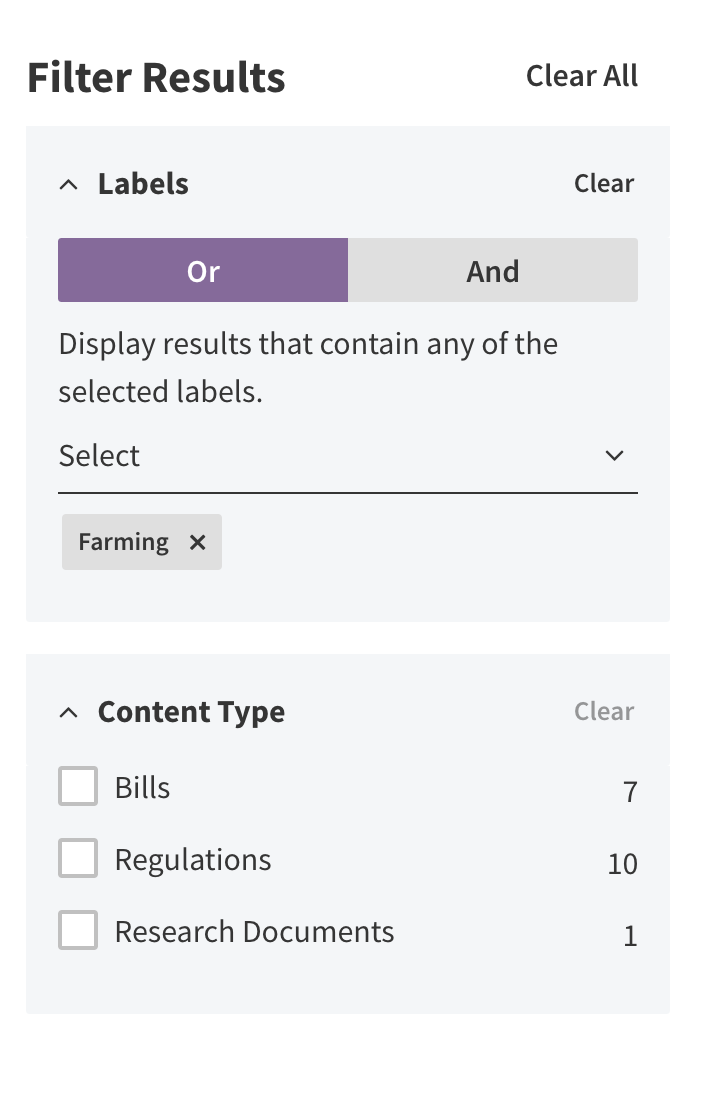 When filtering by Label, you can choose to search using an OR or AND search.
OR searching will yield results matching ANY of the labels that you have selected
AND searching will yield results matching ALL of the labels that you have selected
When filtering by Content Type, checking, or unchecking, the box to the left of the type will filter the results that are being displayed.
How to Sort Search Results
You can sort label search results by Title or Date in Ascending or Descending order.
sorting by Title will order results alphanumerically using the Title field
sorting by Date will order results using the Introduction or Published Date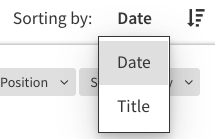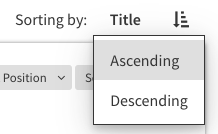 Working With Search Results
Returned data from your search will be displayed on Content Cards. On the Card, you will see the type of the content with locality, bill title, dates, any existing Labels, and more pertinent data. In addition, there are actionable buttons as well. From the Card, you will be able the data to an existing Issue, add Labels, set your position, and set a priority.