Where To Find Policy Relevant News:
The internet is currently flooded with news articles about Coronavirus. Our team of reporters and researches have compiled all of the relevant policy news related to the Coronavirus here:
http://coronavirus.fiscalnote.com
How to Add a New Link to Your Coronavirus Issue:
We understand that there may be other news sources that include relevant information for your organization.
To add a Link to your Coronavirus Issue, first open the Coronavirus Issue page and click the Links tab. Next, click on the "+Add Link" button located above the Links search bar. In the New Link window, enter the URL, add any Labels and linked items then click Save.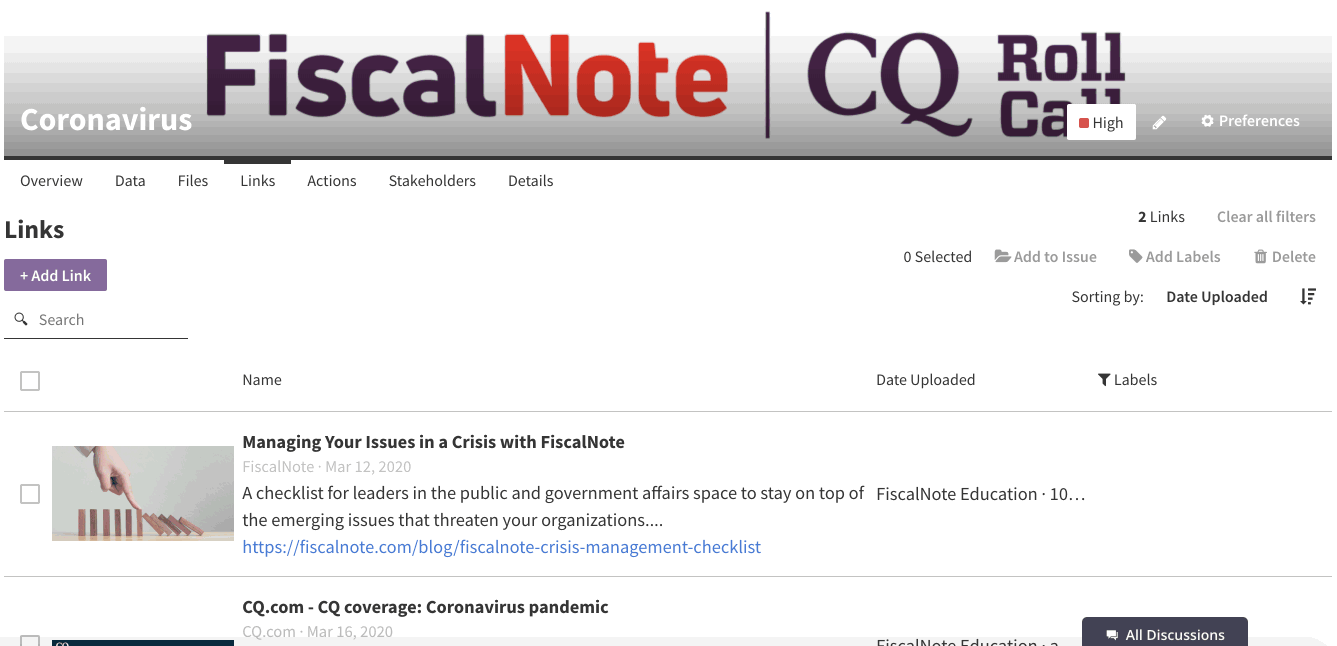 How to Add a Link to Another Issue:
If you want a Link in an Issue to be accessible in another Issue, you can select the link by clicking on the checkbox on the left of the link card. This is especially useful if Coronavirus News impacts other topics that your organization monitors. On the Actions Bar, click on "+Add to Issue" and either type in the Issue name or scroll to select an Issue. You can add a Link to multiple Issues at once.