Whether you're entering a description into an Action, or creating a Private or Organization Note, you can take advantage of the voice to text capability within the iOS app. Where you see the

throughout the app, you can use voice to text that will convert spoken words to written language.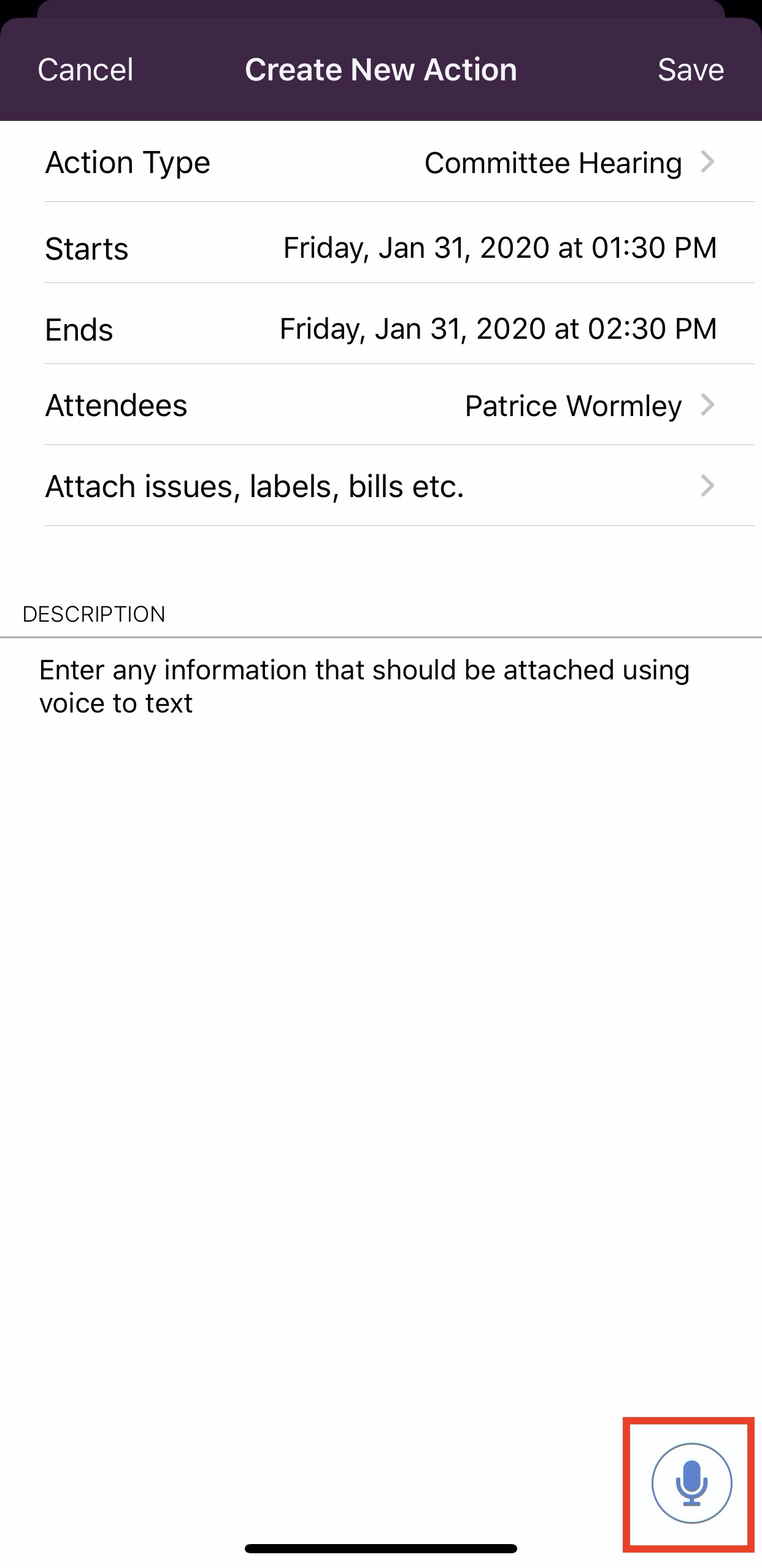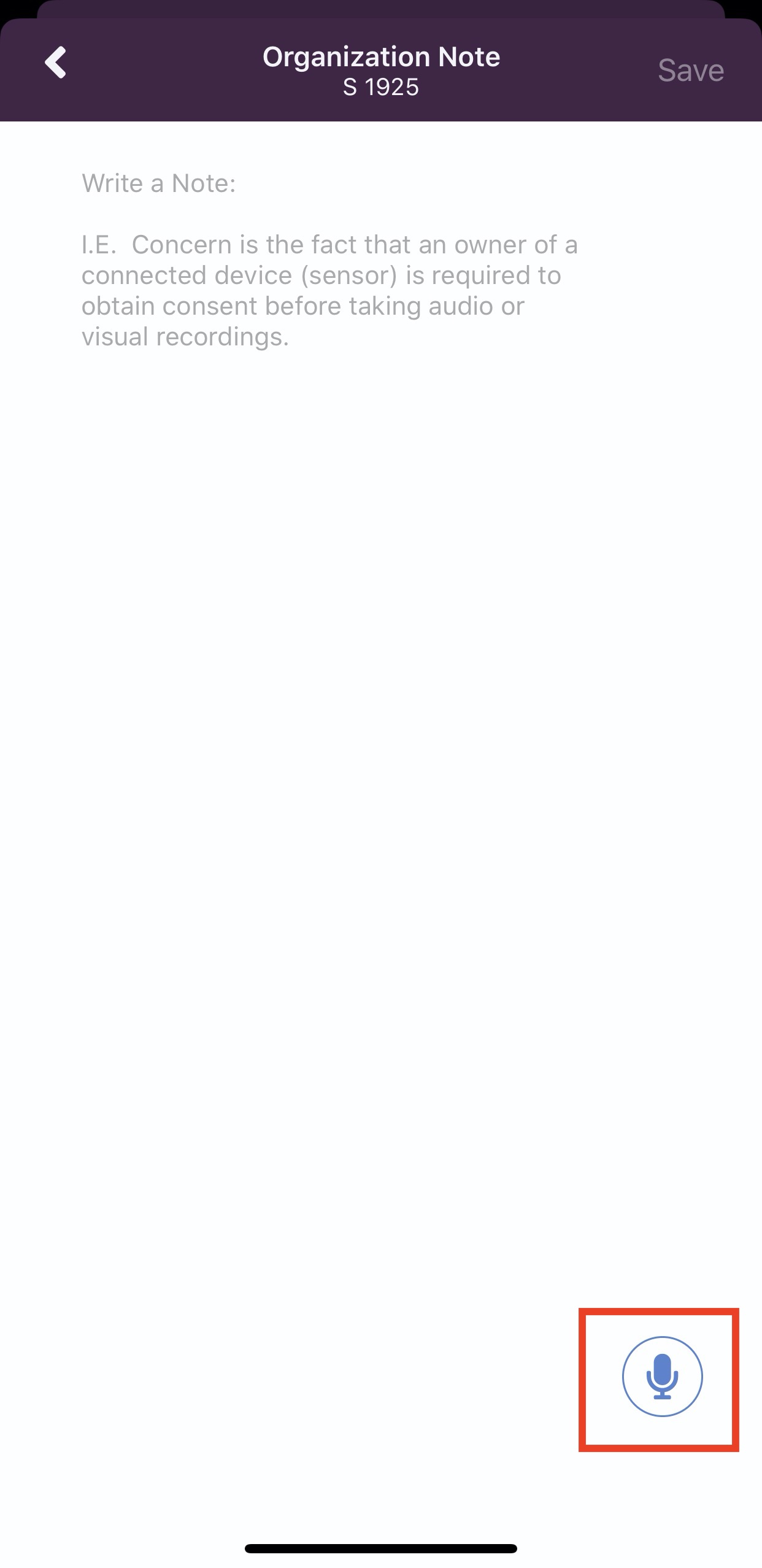 To use, tap the microphone and speak clearly into the microphone. The app will convert and enter the words as you speak. When finished, tap Done.