Discovery Alerts are designed to help you discover the most relevant legislative and regulatory information as it occurs during active sessions. You can be notified of newly introduced or revised bills as well as proposed rules that match your criteria on the iOS app. While you cannot create a new Discovery Alert on the mobile app, you will be able to manage the alerts on the go.
On the Alerts screen, you will see a listing of your Alerts grouped by name. The number of new Alerts will show beneath the name.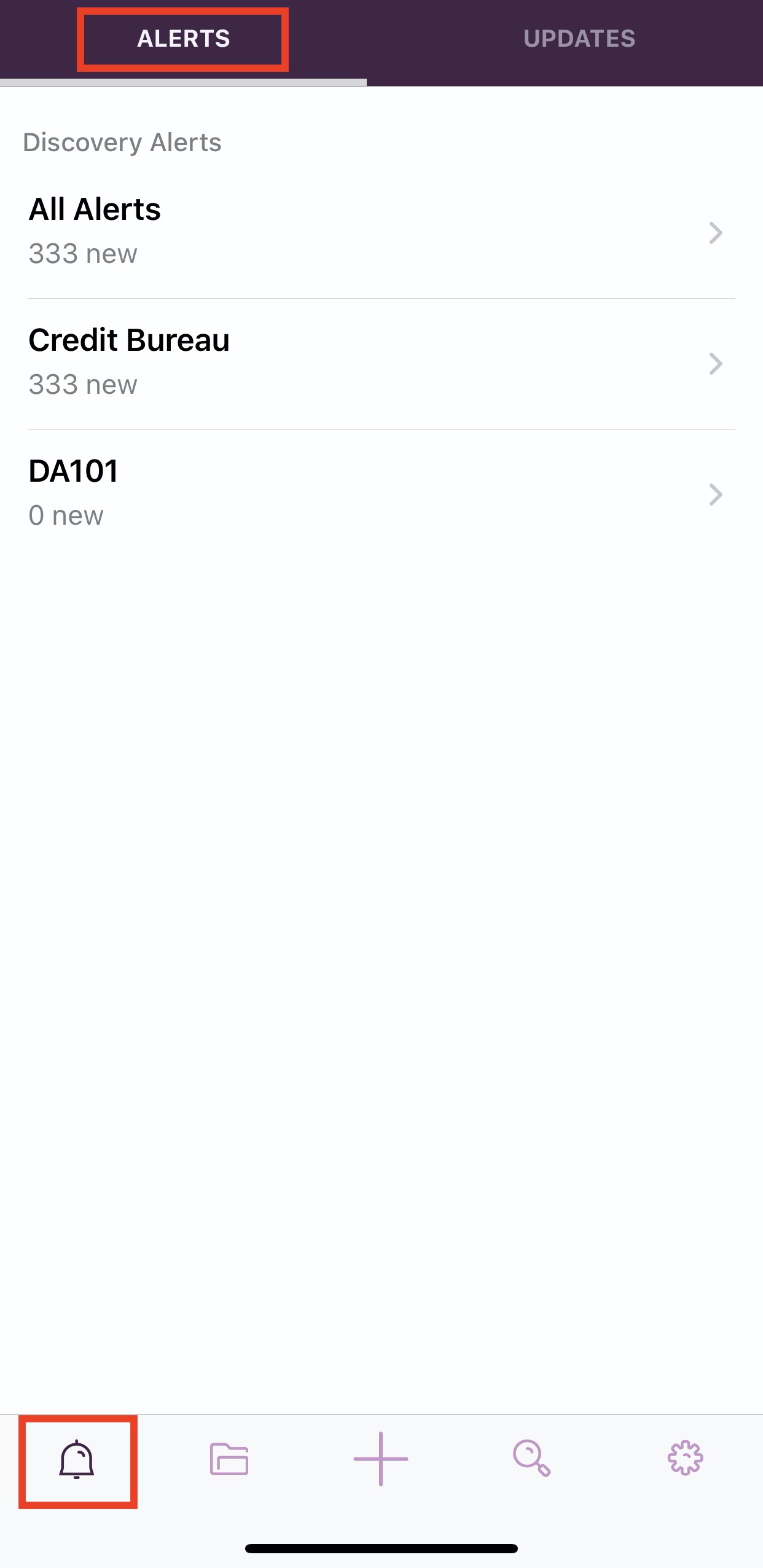 Tap on the Alert name to open the listing of Alerts.
The bill list on the Alerts page has multiple functions available to you. From this page, you will be able to complete the following:
By tapping on the top right corner of the screen, you will get a consolidated view of the bill where you can tap Show More Info to go to the bill's page. You will also be able to set the priority, set your position, add this bill to an issue, or flag the bill as irrelevant. Once an action is taken (by adding to an issue or flagging as irrelevant), the next bill in the list will automatically move into view.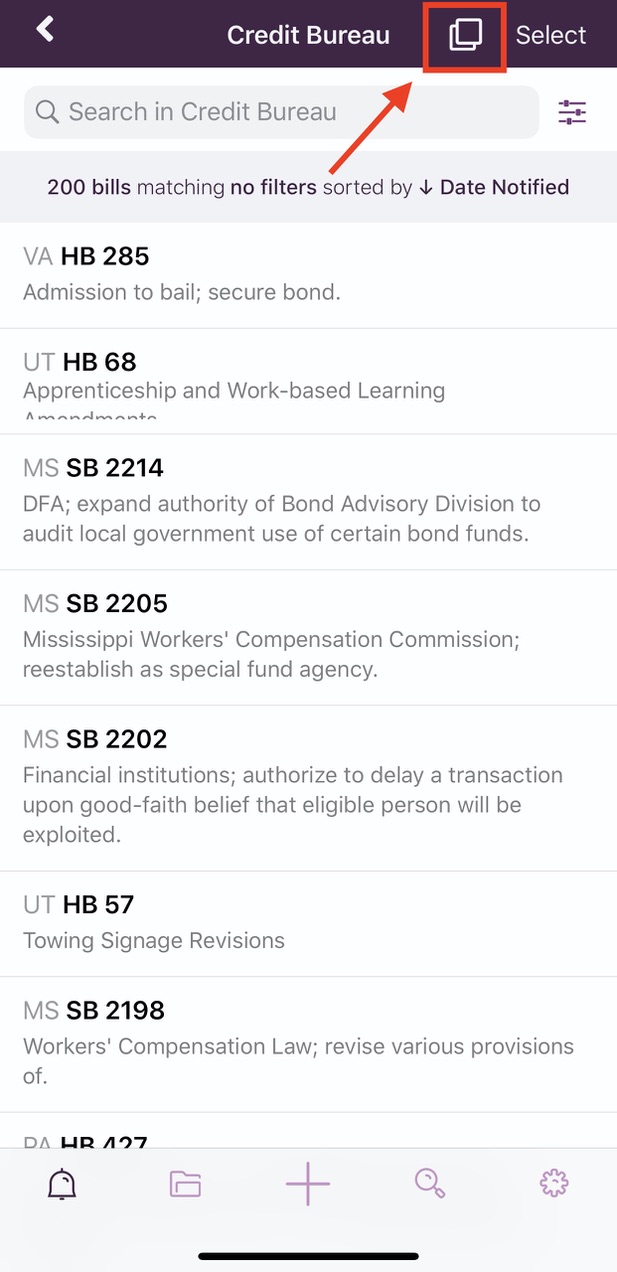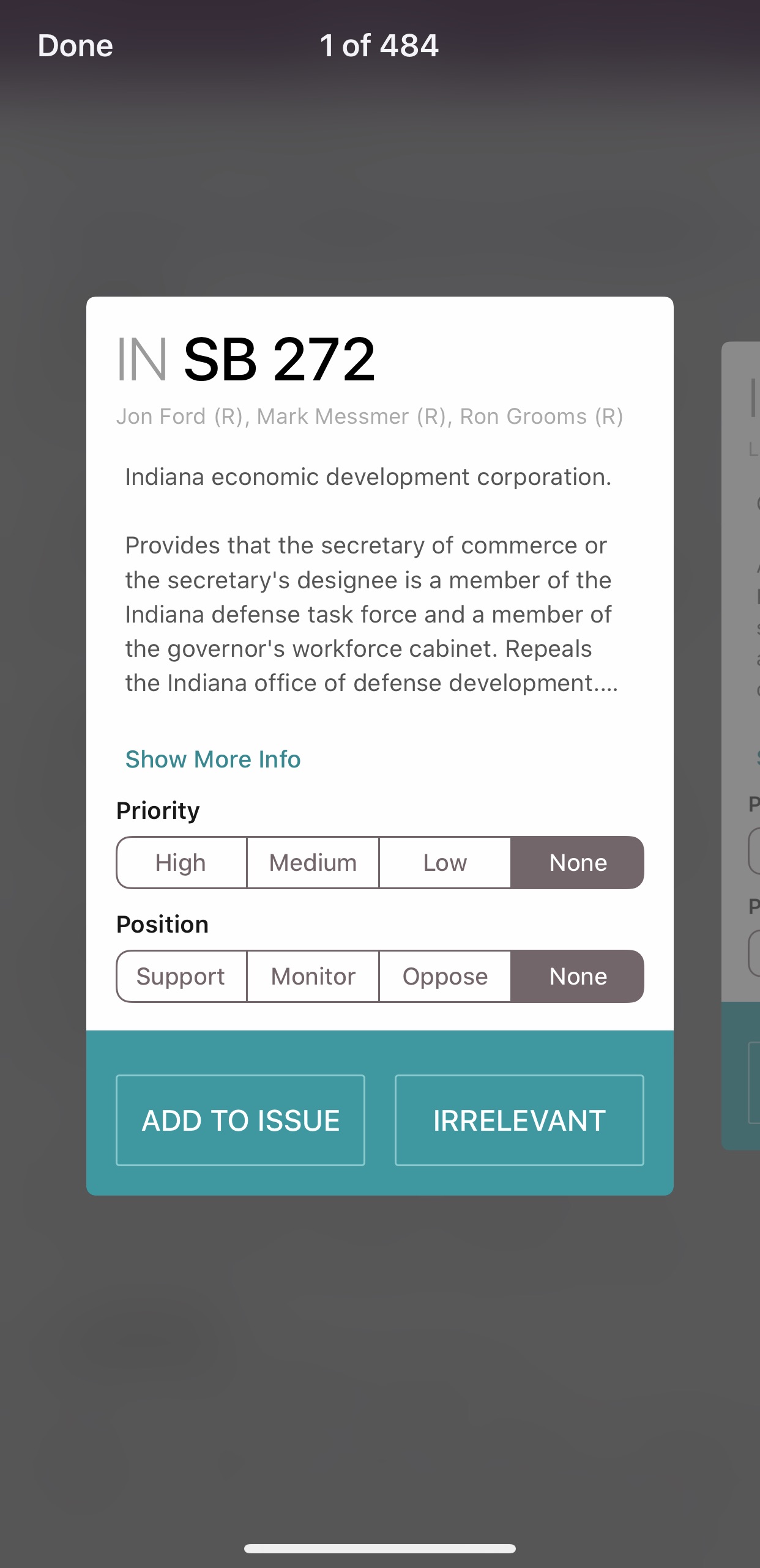 By tapping in the far top right corner, you can select multiple bills from the list to add to an issue or mark as irrelevant in bulk. To do so, select the circle(s) to the left of the bill, add the selected bill(s) to an Issue (

1

) or mark as (

2

) Irrelevant, Read or Unread.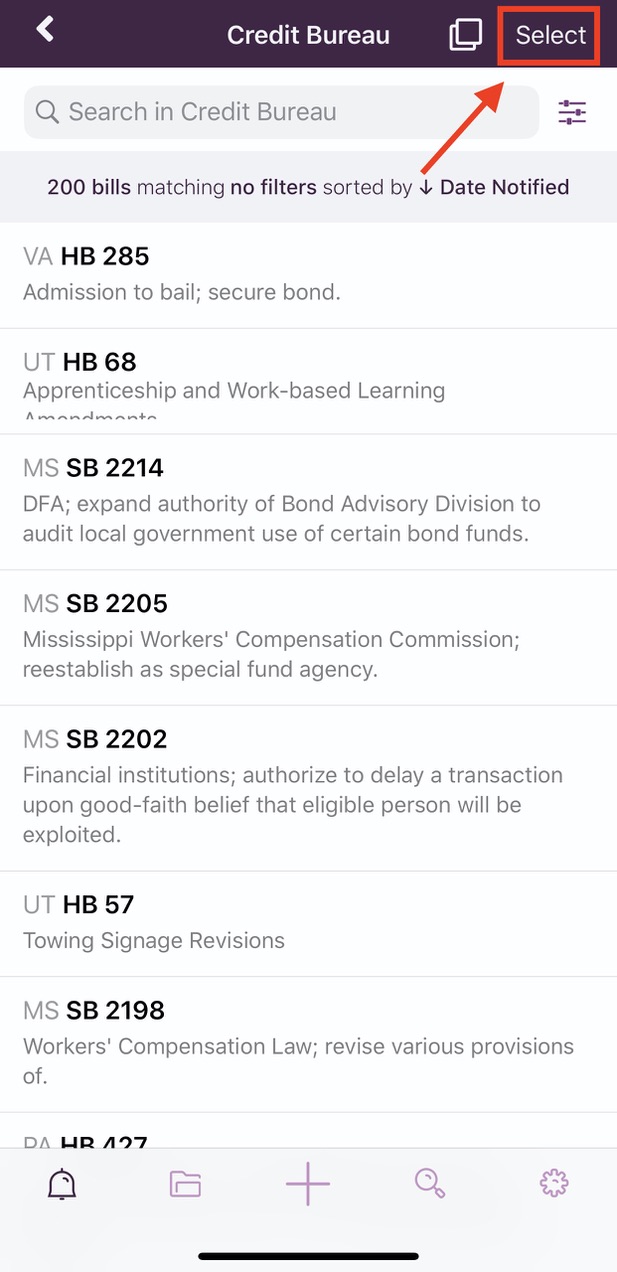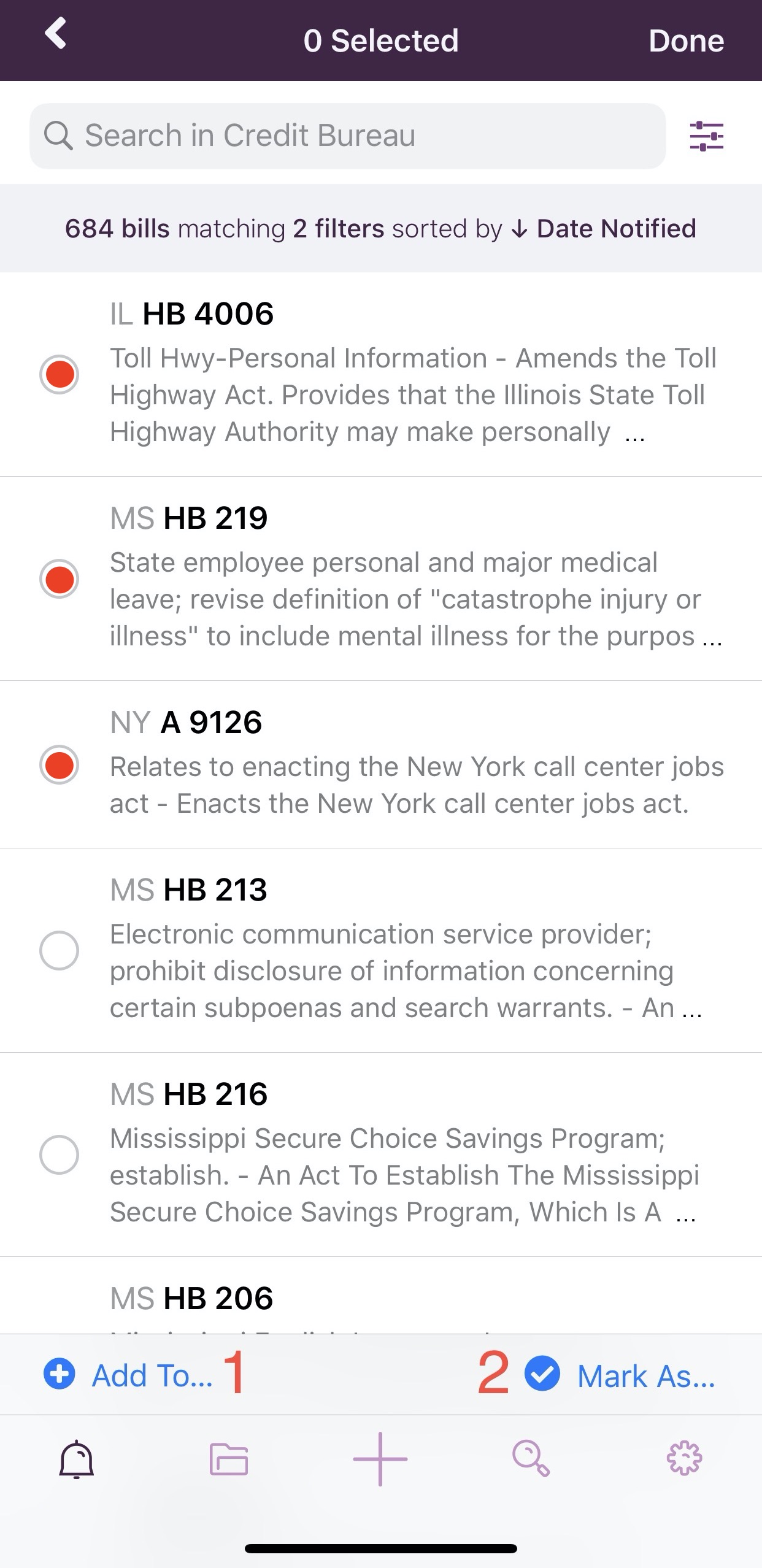 Search within the Alerts list by entering in a keyword into the search field. The result listing will filter automatically based on the keyword that is entered. To reset the search, tap the "x" at the far right of the search field.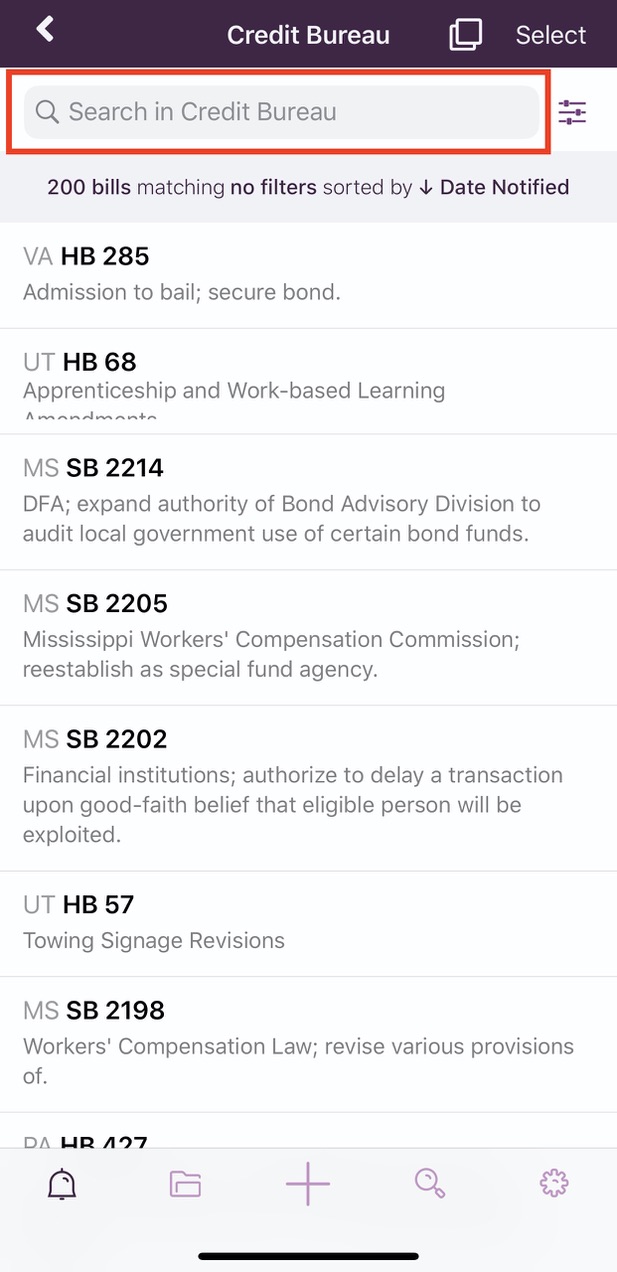 .
Filters can be applied by tapping to the right of the search field. The list can be filtered by read status, a specific time frame, and selected legislatures. The order can be sorted as well.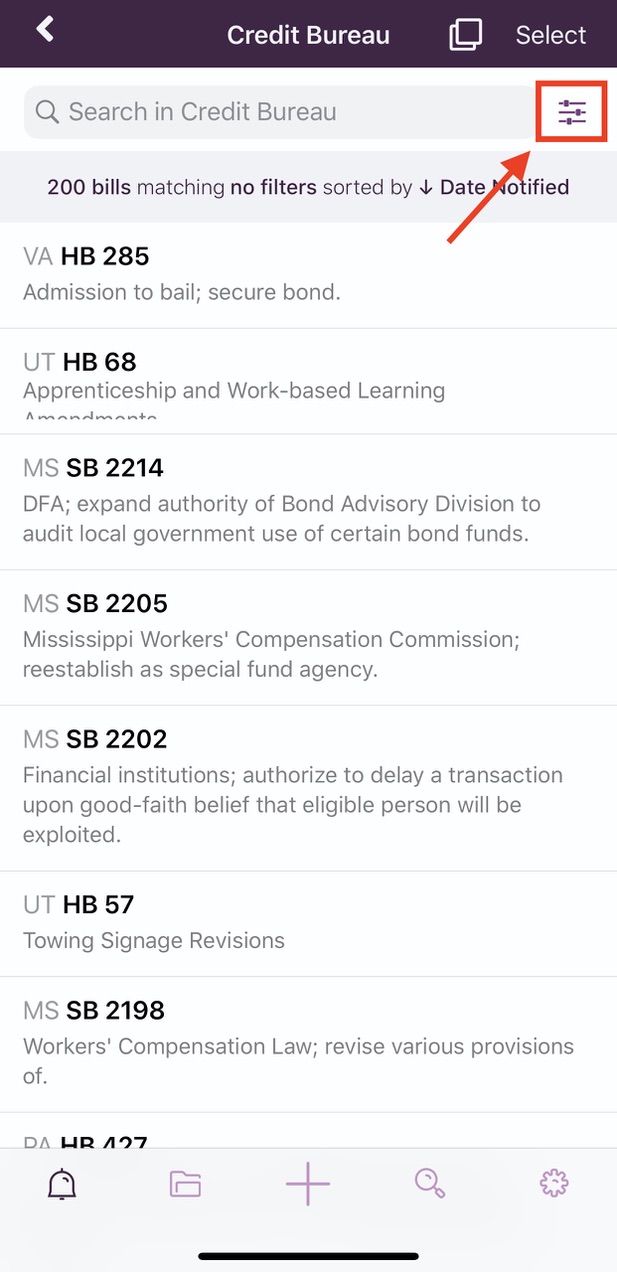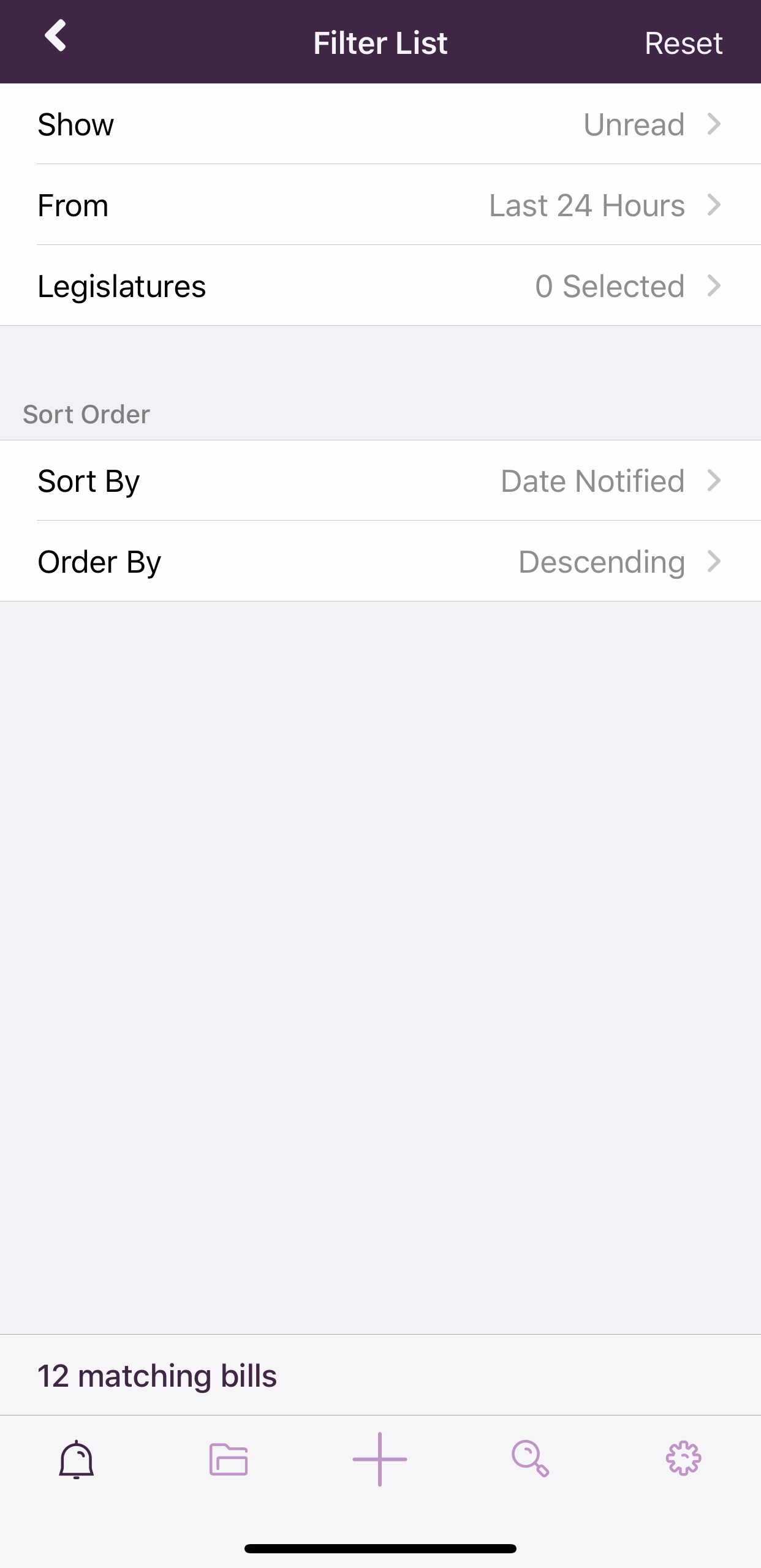 Once set, the section below the search field will show the number of bill matches based on the set filters and entered keywords.

With the list of bills in view, you will be able to quickly add the bill to an Issue or mark as irrelevant by swiping left directly on the bill and making the appropriate selection. Once the bill has been marked, you will receive a confirmation of the action at the top of the screen. Simultaneously, the list will refresh, and the bill will no longer be included in the list.