The FiscalNote Mobile App is available for Android devices in the Google Play Store. You may use the Android Mobile App to manage your Discovery Alerts, add Actions, search US legislation, view information about US legislators, and work with your Issues, Contacts, and Notes.
To log in to the FiscalNote mobile app, enter your email and password in the respective fields and click "Login" or use your company account via the SSO option. You can also save your login credentials to login quicker.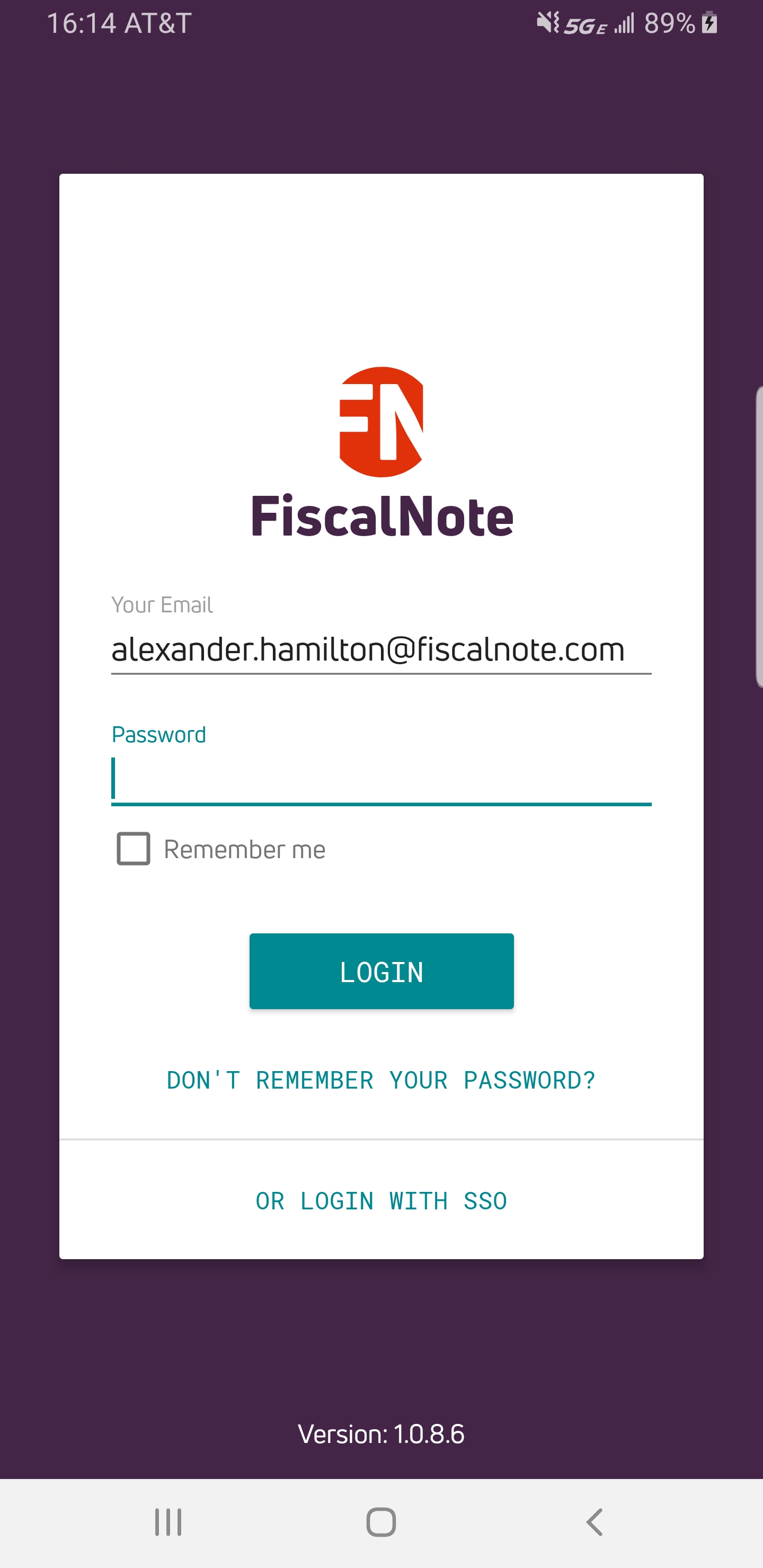 Once you've signed in to the app, you'll be taken to the Discovery Alerts page. From here, you can see your Discovery Alerts and their new legislation count, as well as access those Discovery Alert inboxes to review their bills.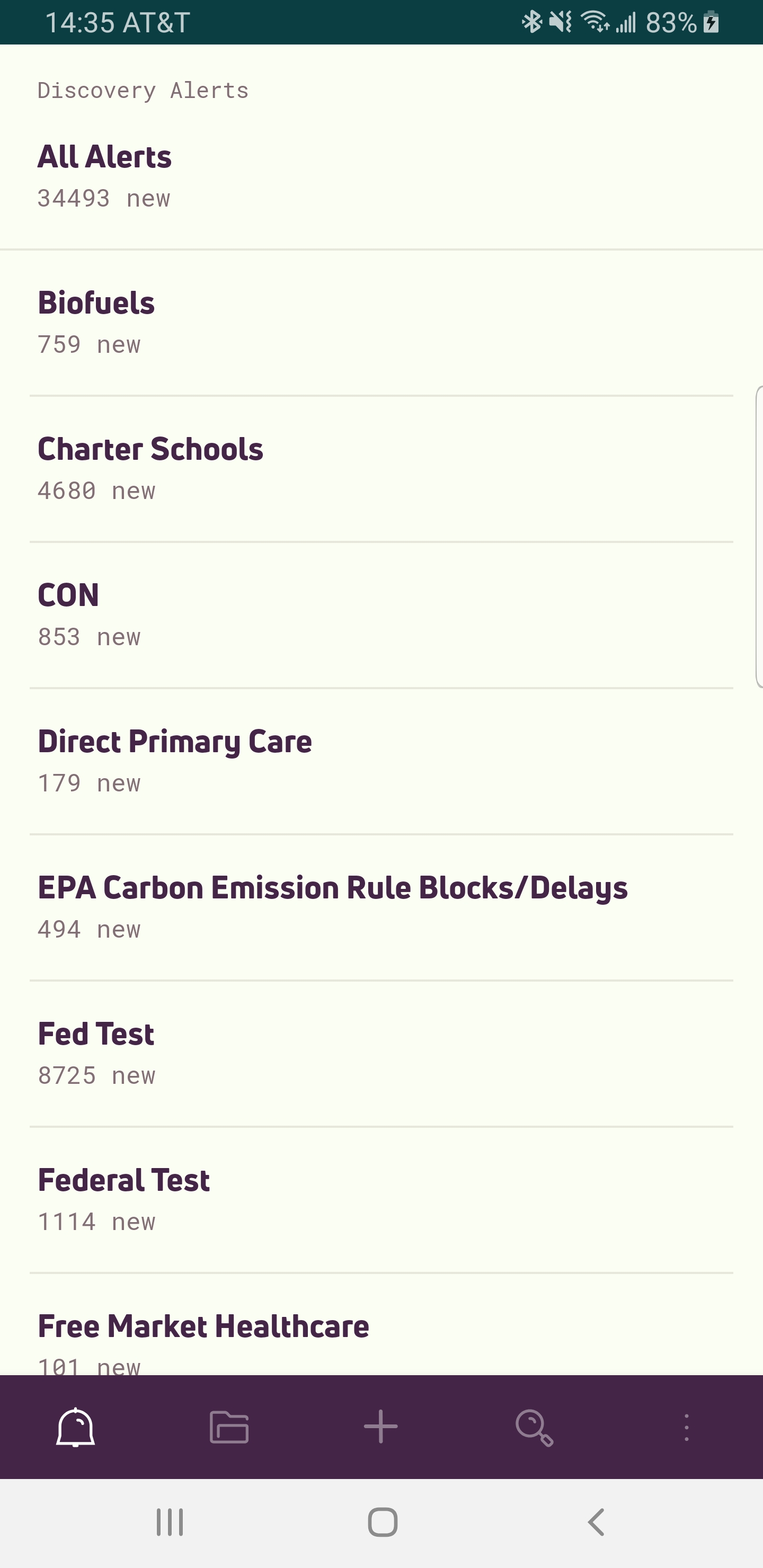 In the bottom navigation bar, you can do the following:
Navigate to the Organize Page to access Issues, Actions, Contact, and Notes
Add an Action
Search US Federal and State Bills
Access Account Settings
Navigate back to the Discovery Alerts page
On the Organization page, you can access:
Issues
Contacts
Actions
Notes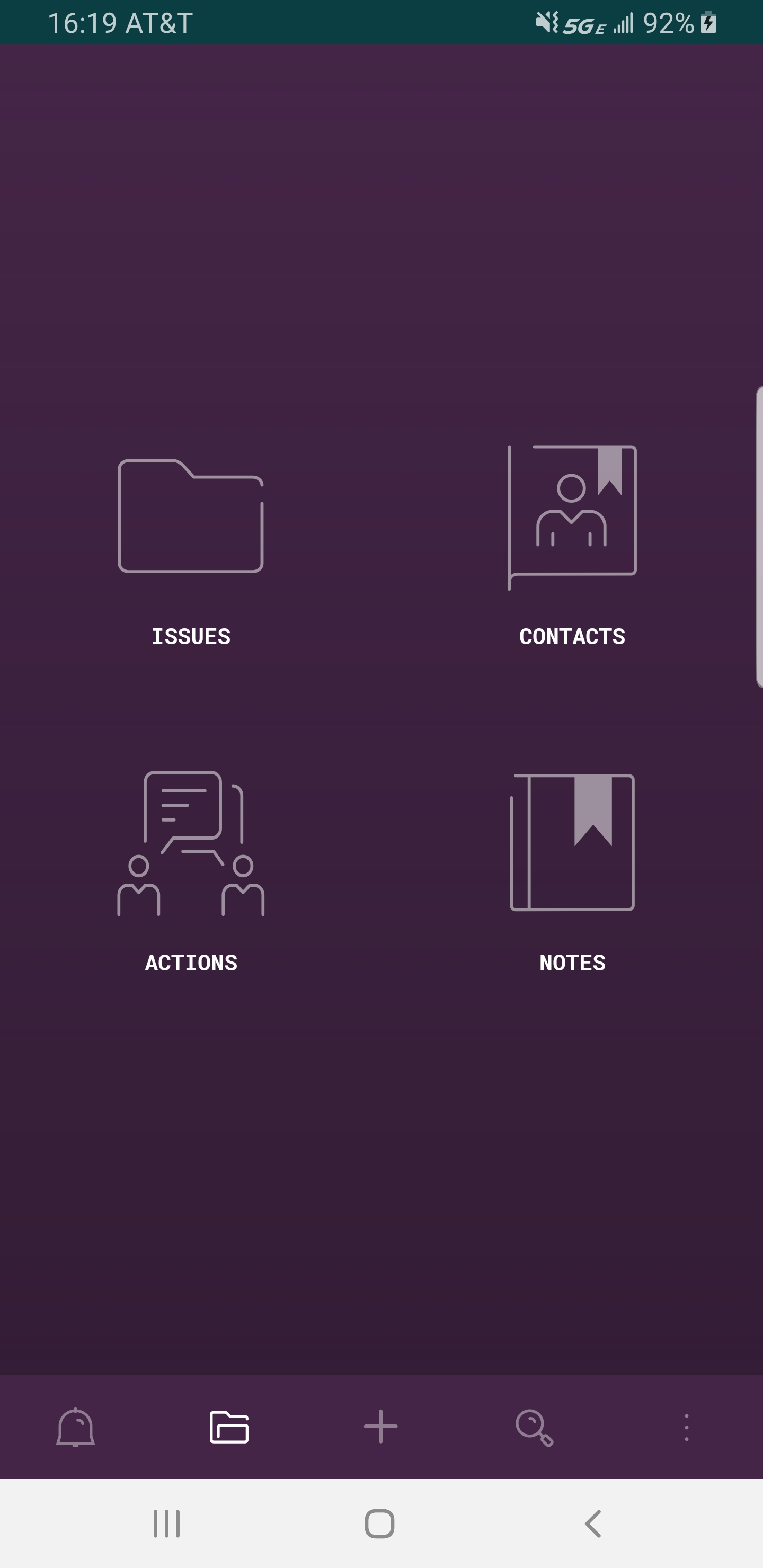 On the Add Action page, you can add an Action by clicking on the ACTION button at the bottom: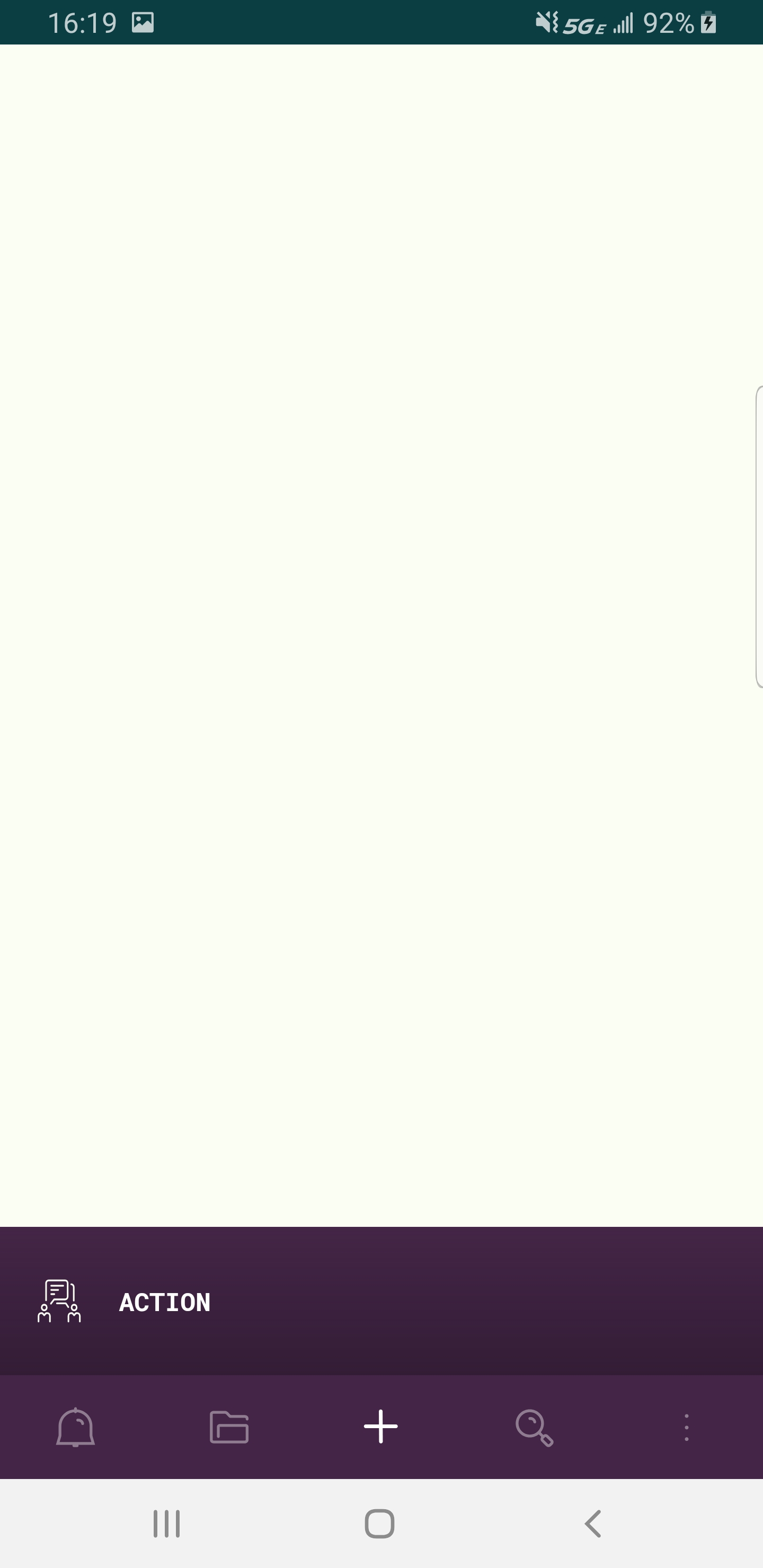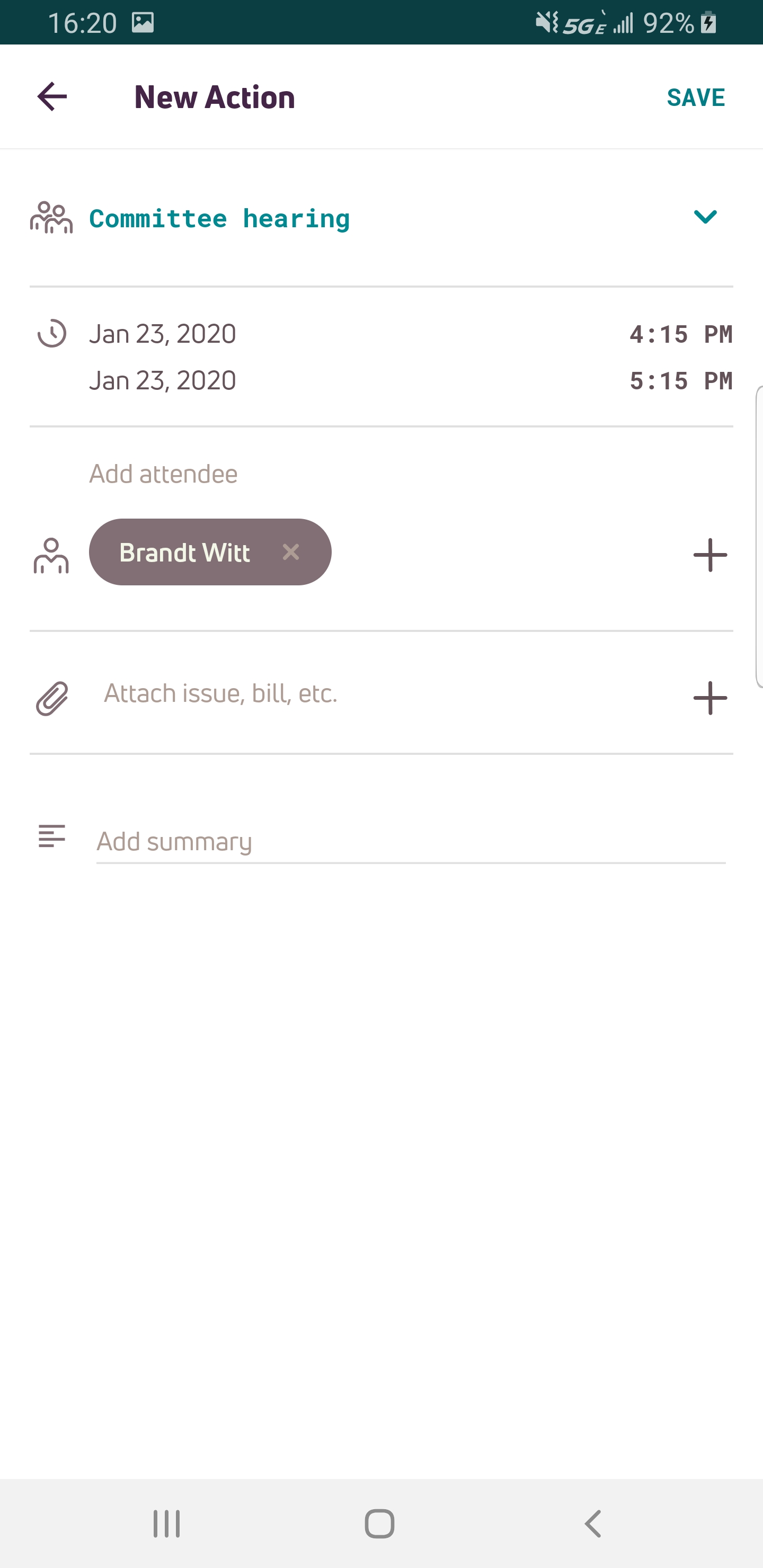 On the Search Page, you can search for US Federal and State Bills. Legislator pages are viewable by clicking on a bill's sponsor or cosponsor.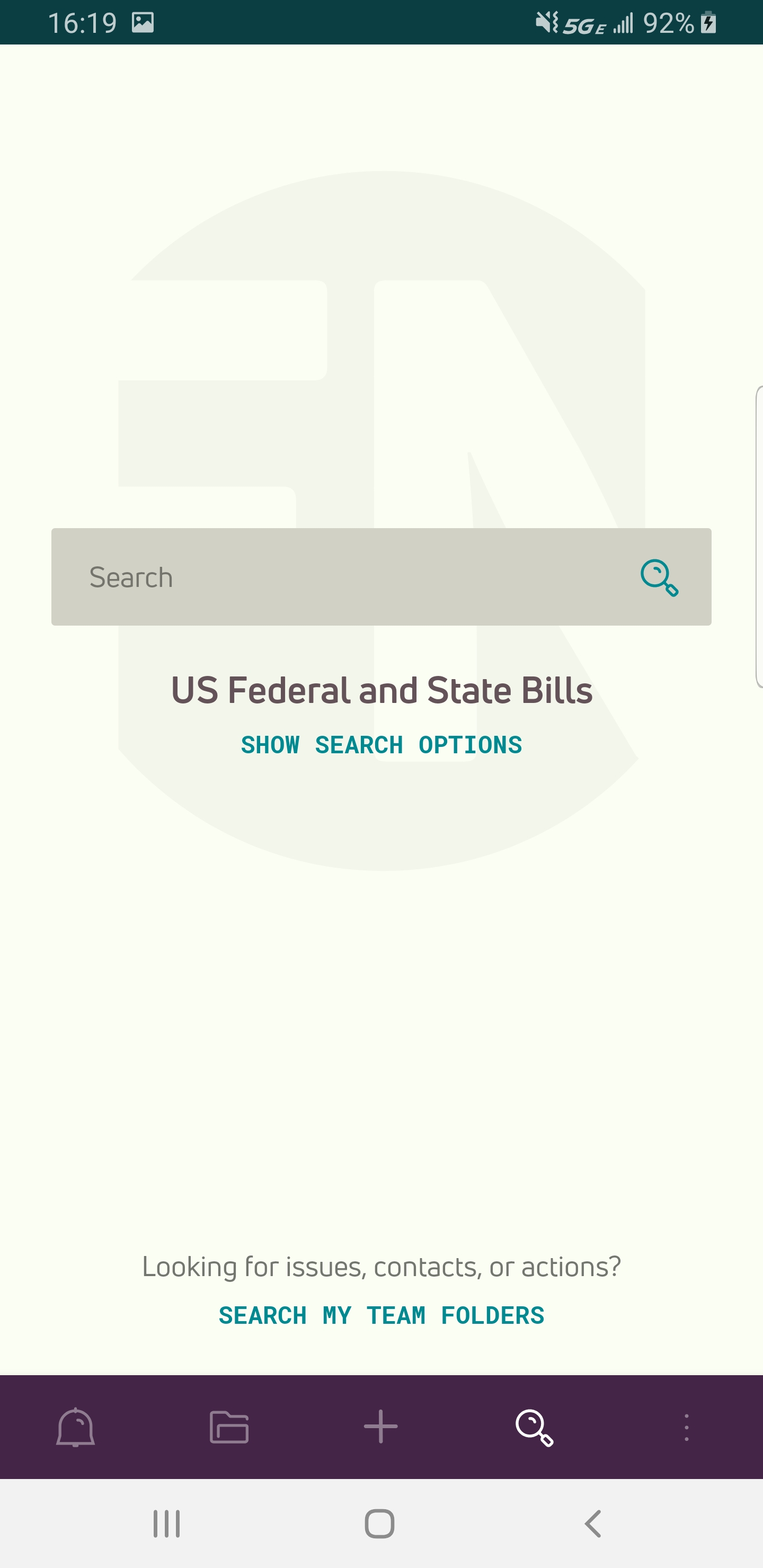 On the Account Settings Page, you can access your Account Settings, our Help Center, or Log Out: