As bill language changes throughout the legislative process, FiscalNote gives you the ability to compare different versions of the same bill to see changes in the text. To compare bill versions, follow these steps:
Open the bill page you'd like like to compare changes in language for
Navigate to the Documents tab
Click Compare Bill Versions (Note: only available for bills with more than one bill version)
Select the first bill version you'd like to use as the "Before" in the comparison and hit Next
Select the second bill version you'd like to use as the "After" in the comparison and hit Next
Click Compare to finalize your selection
A new tab will open with the "Before-and-After" comparison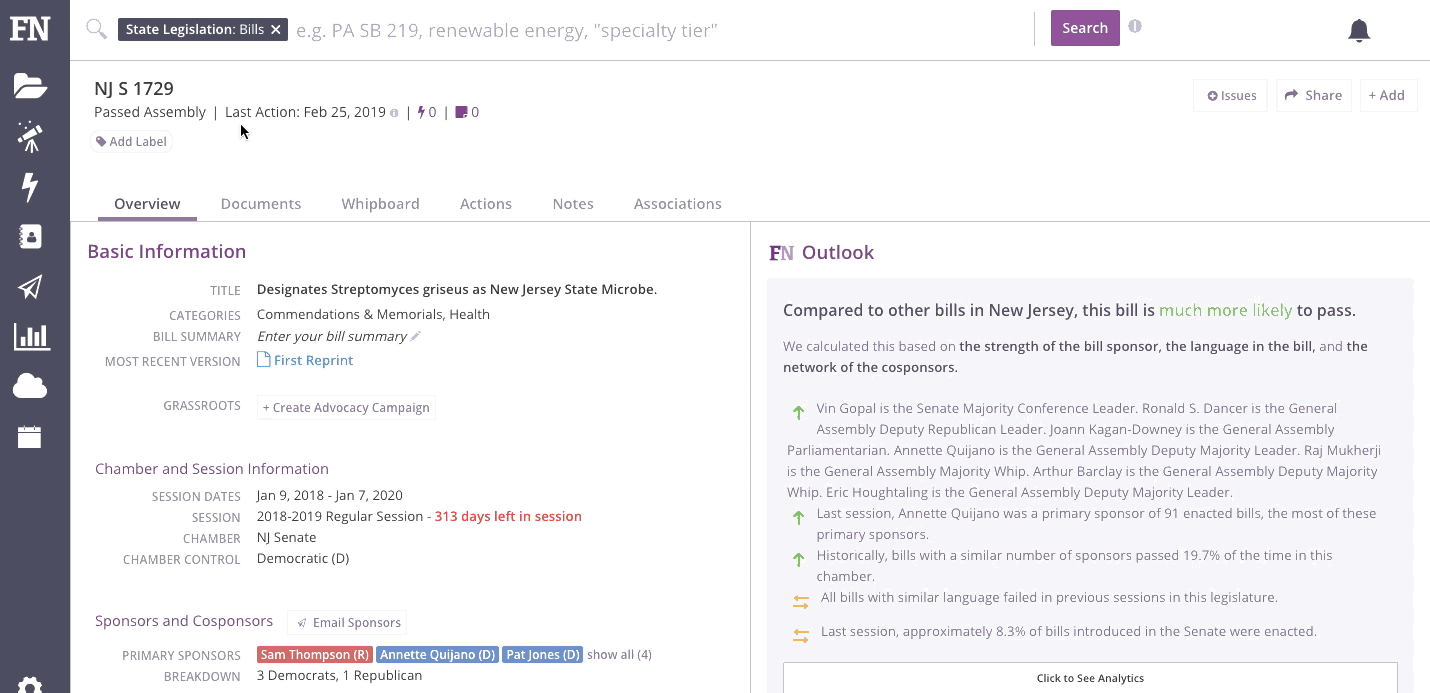 How to Read the Bill Comparison
The left column represents your Version 1 bill text, the "Before," and the right column represents your Version 2 bill text, the "After." Please note that text quality varies by state given their differing publishing methods.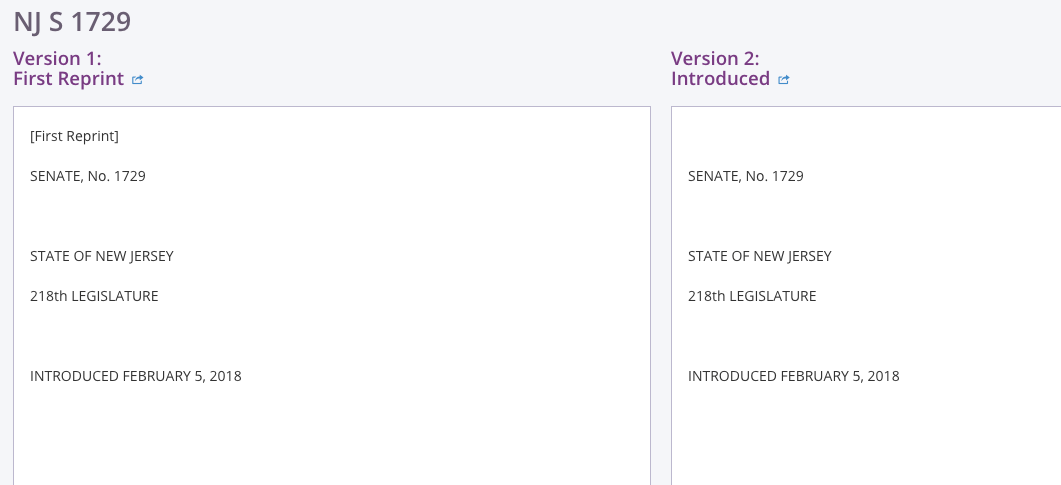 Any red text indicates that it was removed from Version 1 and is no longer present in Version 2, and any green text means it was added in Version 2 and is not present in Version 1. We recommend being mindful of the timing and spacing of your bill versions when determining at what point language was added or removed—for example, if a bill has 6 versions, and you are comparing the first and the last, those changes could have been made in any of the prior versions and not just the final version.