You can create a record for an organization within FiscalNote and then add that organization two one or more Issues so that the organization with appear in the stakeholders list for the issue/s. To create an organization.



​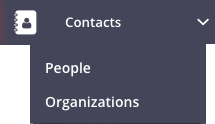 ​


Click the "Create Organization Contact" button

​

​ 


Complete the Create Contact form. Fields are listed below, and required fields include an *

Contact Type* (leave as Organization)
Name*
About
Website
Phone
Address
Labels (completing this field will apply your choice of Labels to the organization) 
Issues (completing this filed will assign the organization to your choice of Issues)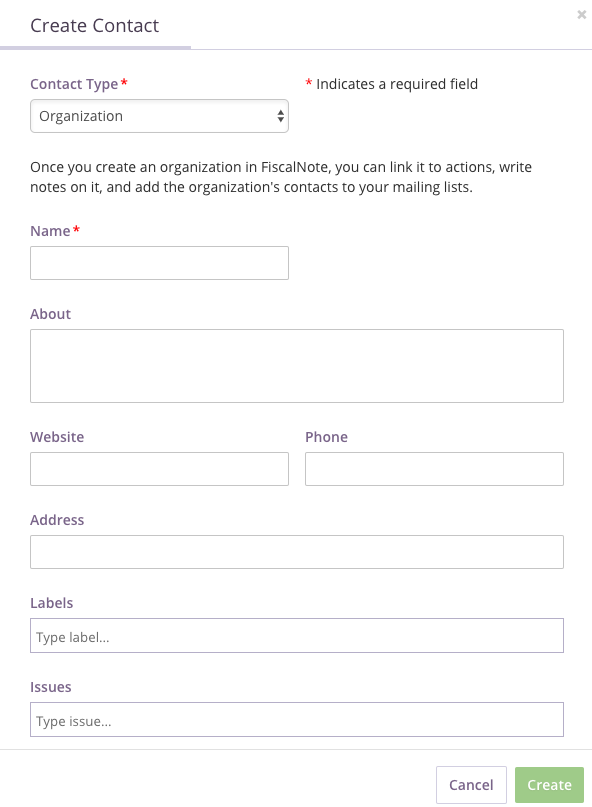 If you would like to add more than one organization, we recommend using our  Bulk Contact Import tool.