The FiscalNote Mobile App is available for iOS devices in the App Store.
To log in to the FiscalNote mobile app, enter your email and password in the respective fields and click "Login" or use your company account. You can also save your login credentials or enable Touch ID to login quicker.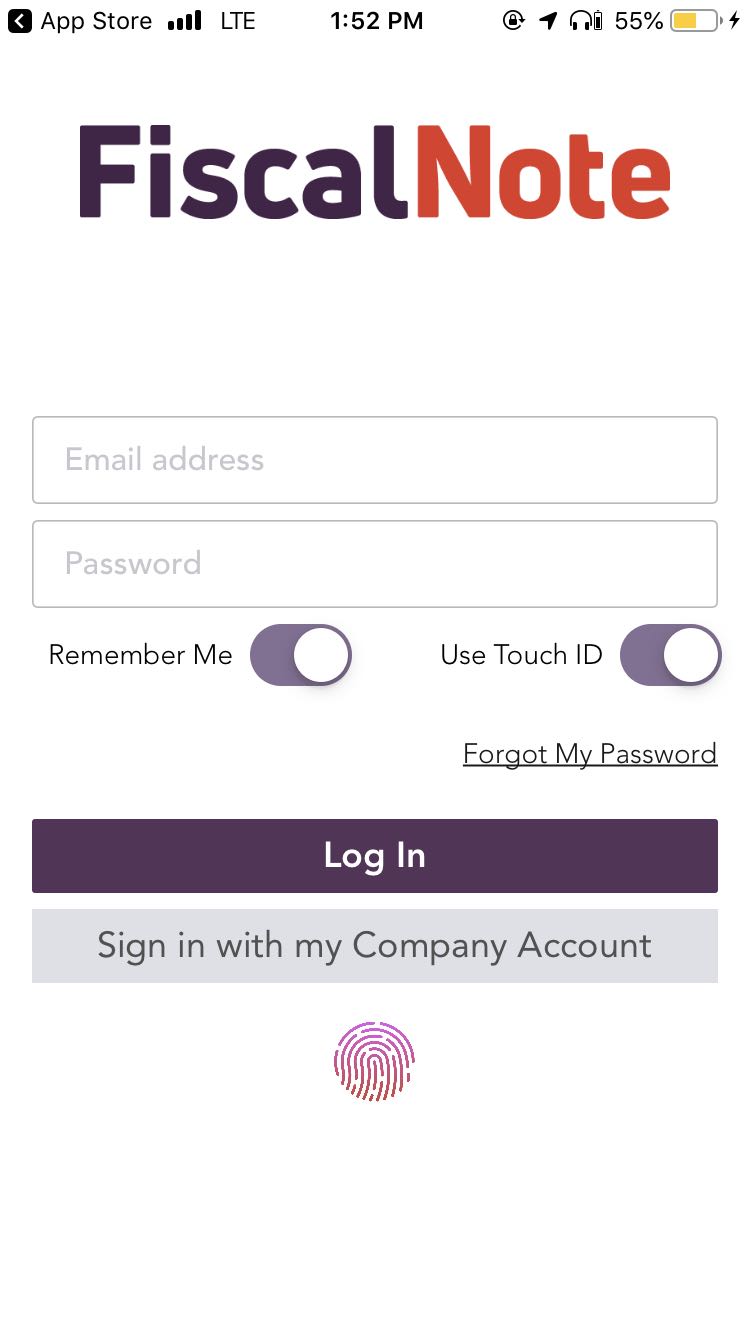 Once you've signed in to the app, you'll be taken to the homepage. From here, you can search for Legislation, Legislators, Committees, and Actions. By selecting the top-left menu button, you can navigate to Discovery Alerts, Issues, Files, Links, Contacts, and more.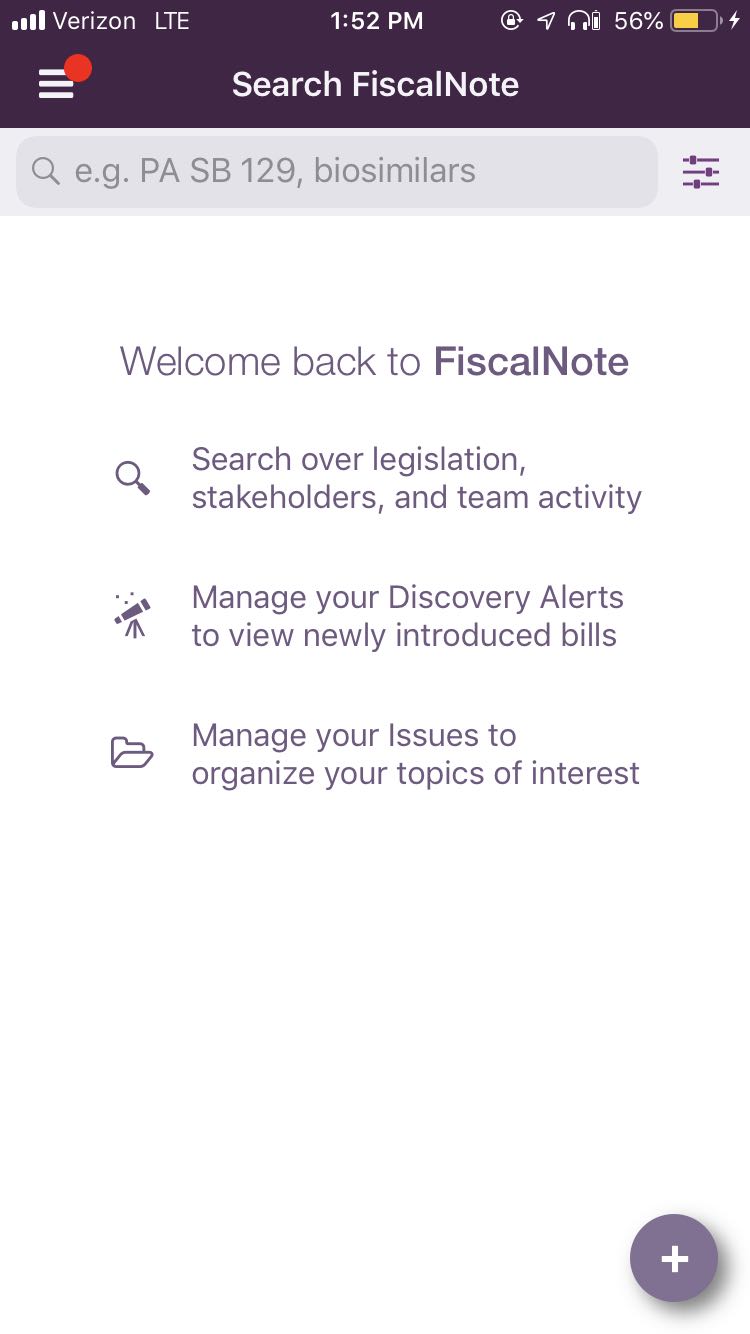 On the Search page, you can:
1. Search across legislative data using filters.
2. Add new Contacts, Actions, Files and Notes to your account.
3. Click on the hamburger icon on the top left corner to access your Issues, Discovery Alerts, Actions, Contacts, Files and Links.