Access up-to-date information about bills, legislators and committees as it's made available by state governments, without navigating multiple government websites.
Once you've found a relevant bill, click the bill number in the result description to go to that bill's page. The bill page is segmented into 6 different tabs.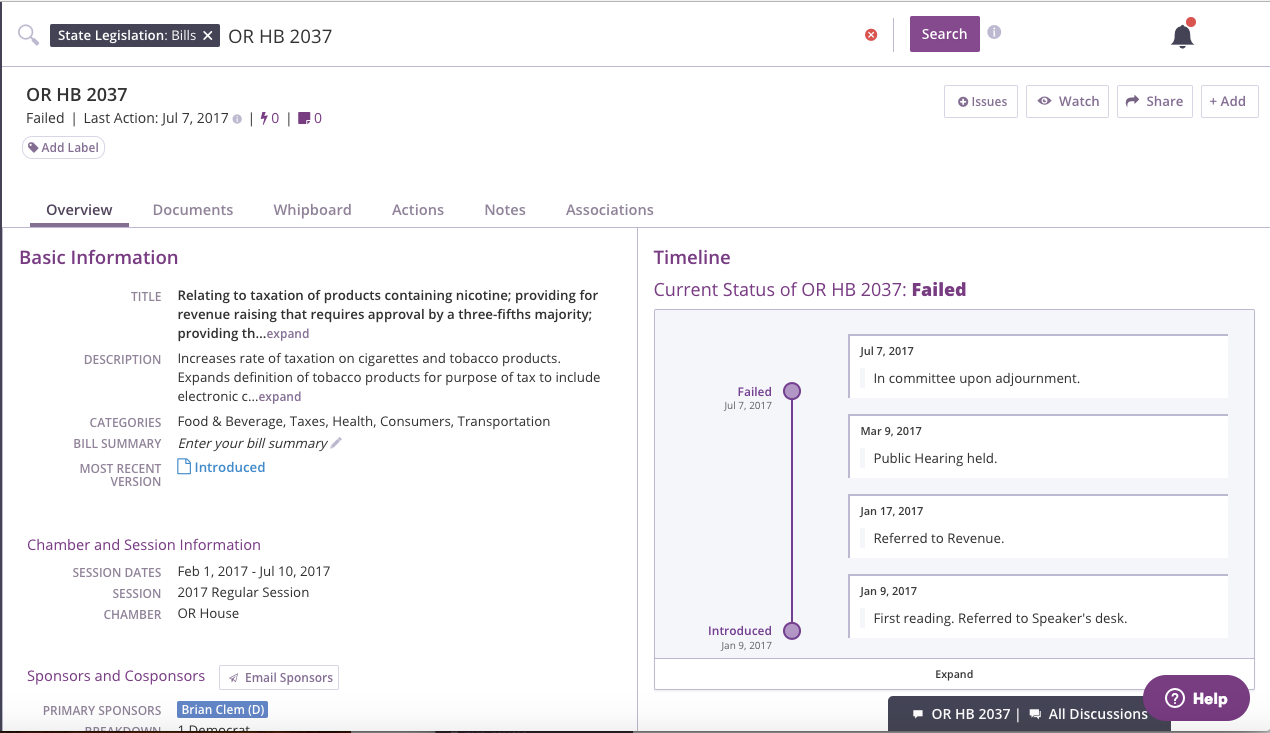 The Overview pane includes basic information such as
Title

Description

Session information

Latest bill text

Sponsor and co-sponsors

Timeline of events

Scheduled hearings and markups

Any votes taken on the bill

FN Outlook analytics
Under Documents you'll find a link to the original bill text plus any updated versions of that bill and links to similar bills. Download any relevant document for your organization.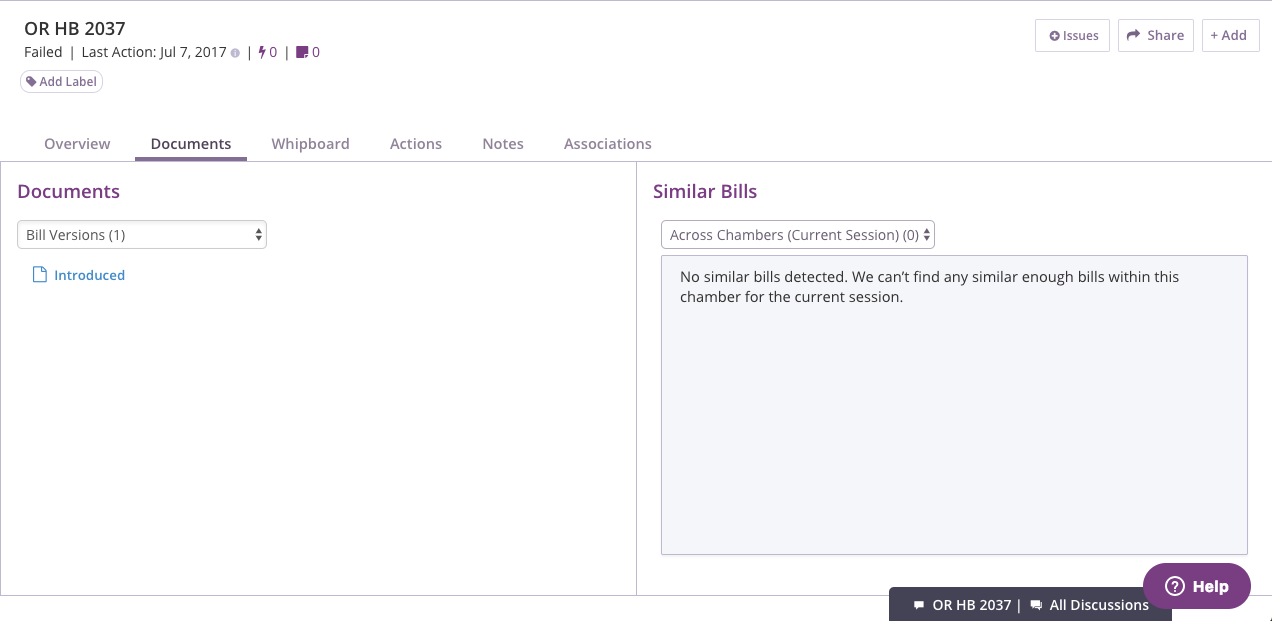 The virtual whipboard, contains vote-by-vote predictions for both chambers, and can be adjusted based on your knowledge.

The remaining tabs feature any Actions, Notes, and Associations (files and web links) you added to the bill's page.