There are three ways to enter Notes on any bill, rule, legislator, or committee page. 
Notes Tab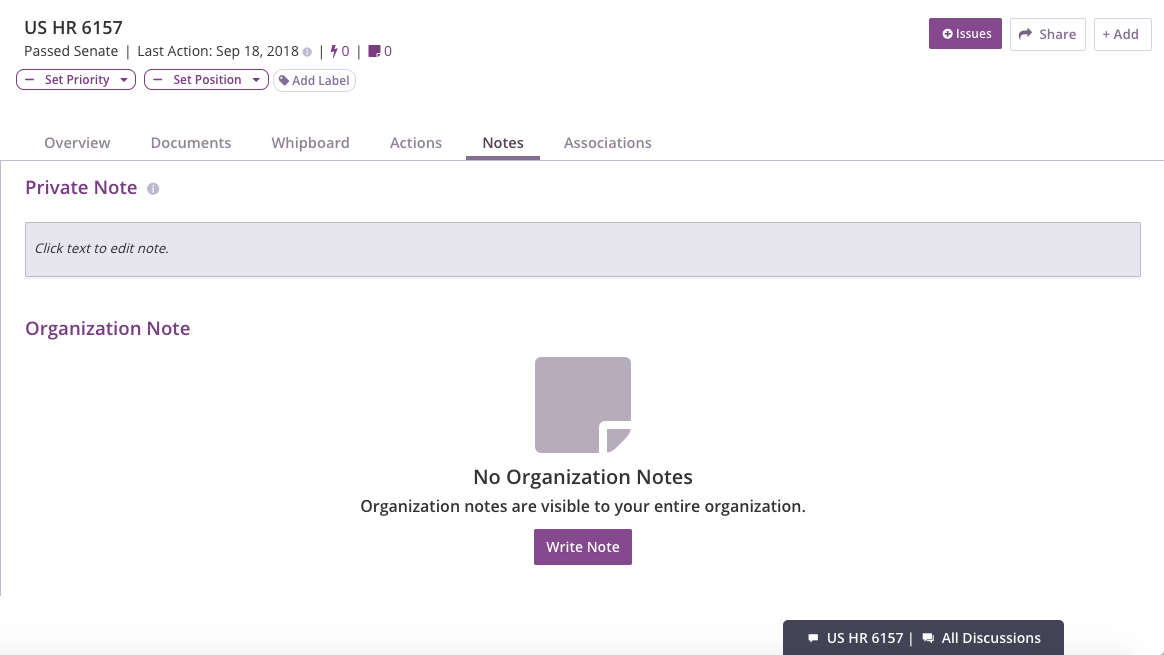 While on a bill, rule, legislator or committee page in FiscalNote, click on the "Notes" tab to add a Private or Organization/Group note to that page. 
To write a Private Note
Click into the box for "Private Note"
The box will turn into a text-editable field.t
To write an Organization Note or Group note
Click the green button labeled "Write Note"
A field will open for you to compose the note
When finished typing, click the "Save" button to log any note. 
   icon for Notes

The 
 icon will display the total number of notes that have been written for a specific page. Click on it to be redirected to the Notes tab. 
  button

To add a note without leaving your current tab, click on the "+Add" on the top right corner of the page and then choose from the Private, Group, or Org. options.