The Links tab holds all links uploaded to an Issue, across your organization.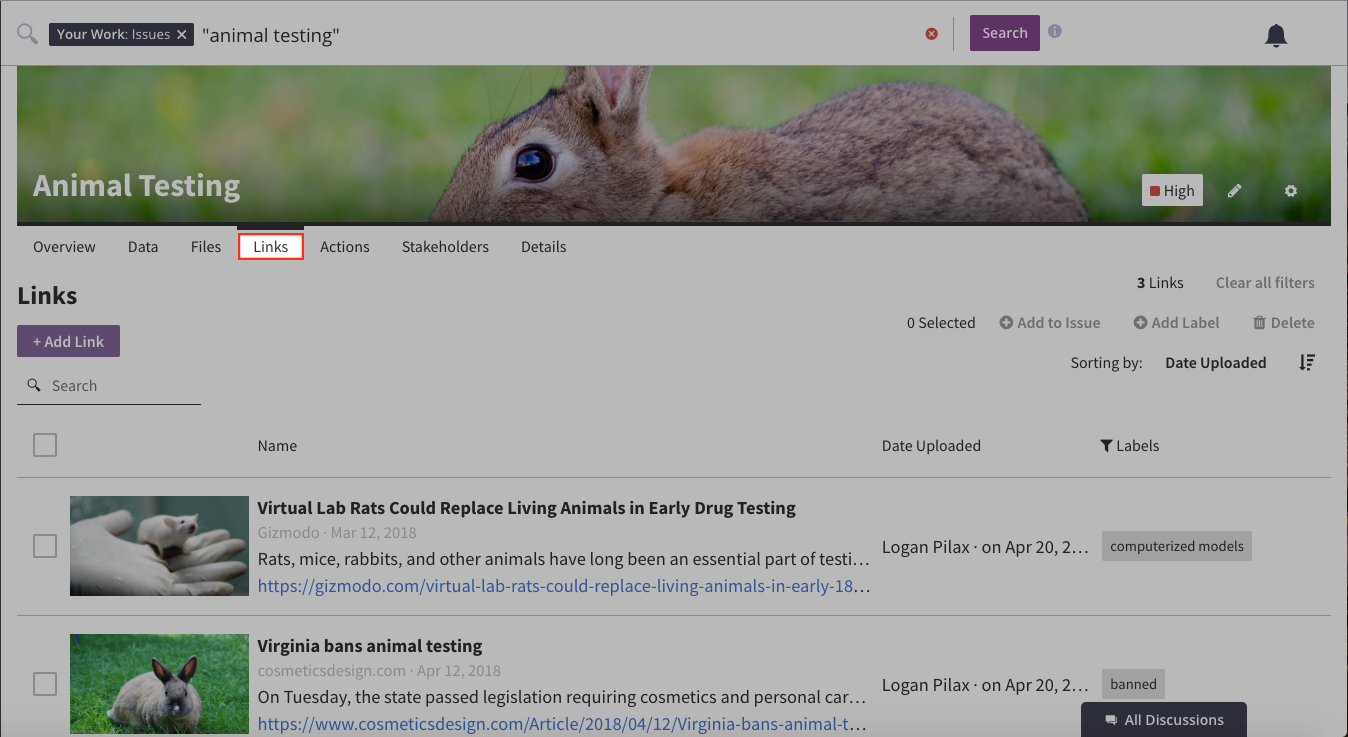 Add Link: Click here to add a Link to an Issue.
Search Bar: Underneath the "+Add Link" button, you can use the search bar to search for links by name.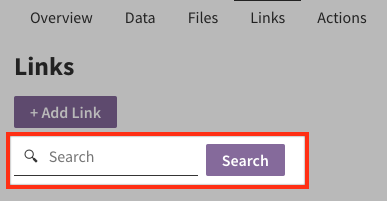 Action Bar: To the right of the search bar, the action bar allows you to perform actions on multiple links. 
Add to Issue

: You can add the links you've selected to other Issues in your organization

Add Label:

You can add labels to the links you've selected

Delete: You can delete the links you've selected.
Sorting: You can sort links by Date Uploaded or Publication Date in ascending or descending order.

Link Table: Your links are organized in a table that displays the following information:
Select: Selecting allows you to perform bulk actions on multiple links. 

Click on the square to the left of the Name column to select the following options:

Select all on current page
Deselect all on current page
Select first 500 Legislators
Deselect All

Name:

This column includes the name of links. 

Date Uploaded

: This column displays when the link was uploaded and the colleague who uploaded it.

Labels: This column displays all labels assigned to each links. Click on the funnel icon to the left of "Labels" to filter for certain labels.