The Actions tab on an Issue contains all Actions you or others in your organization have added to the Issue. This tab serves as a primary resource to plan what activities you and your team need to do on the Issue next, or to assess what activities you've already done.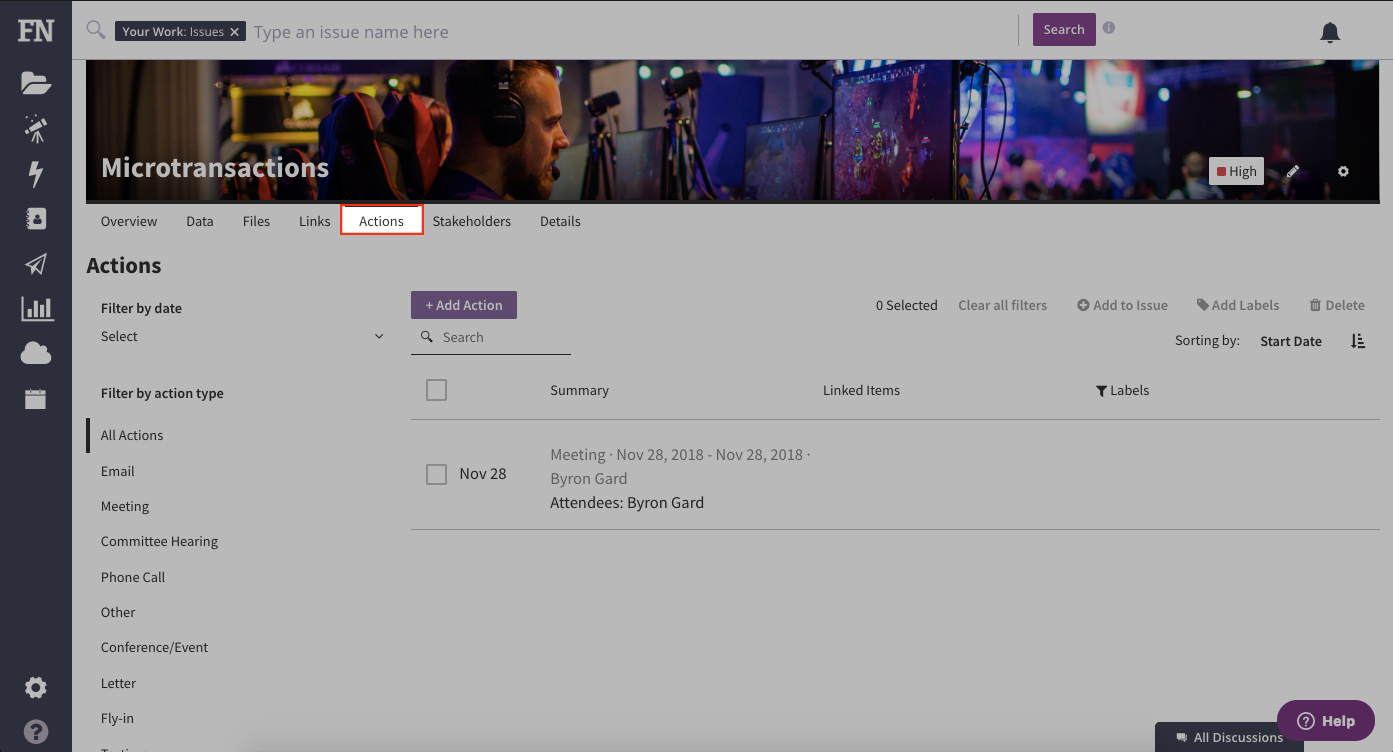 Adding Actions on the Actions Tab
While Actions may be entered and added to your organization's record at many points across FiscalNote, the Actions tab includes an Add Action button. Any action created with this button will automatically be linked to the Issue that includes the Action tab currently in view.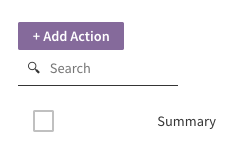 Searching for Actions on the Actions Tab
You can search for Actions by date, type, or summary content:
Search by Date

: To filter for Actions on a certain date, click on the text box underneath "Filter by Date" to expand the drop down menu. To filter for a specific date range, select "Custom Date", add the start date to the first line and add the end date to the second line.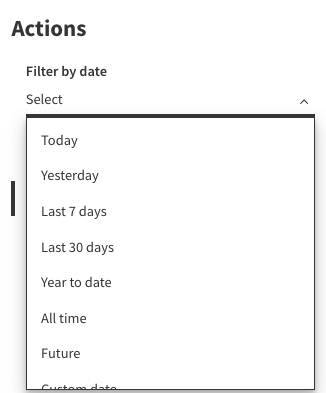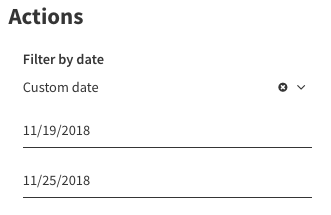 Search by Type

: If you'd like to locate Actions by type, you can select an option from the list of Types just beneath the calendar.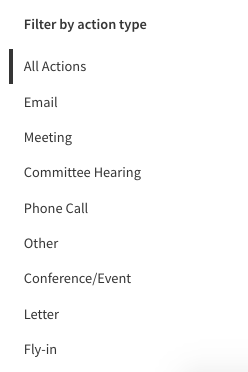 Search by Summary

: If you are looking for an Action based on the text it contains in the summary, you can use the Search box underneath the "+Add Action" button.
Editing Actions on the Actions Tab
To edit an Action, hover over the Action you'd like to edit and click the pencil icon at right. Once you've made your desired changes, hit Save.