The Overview tab is the first page you'll see after clicking on an Issue. Any important information you or your colleagues will need to know about an Issue is displayed in one place. The page itself is split into a left column and a right column.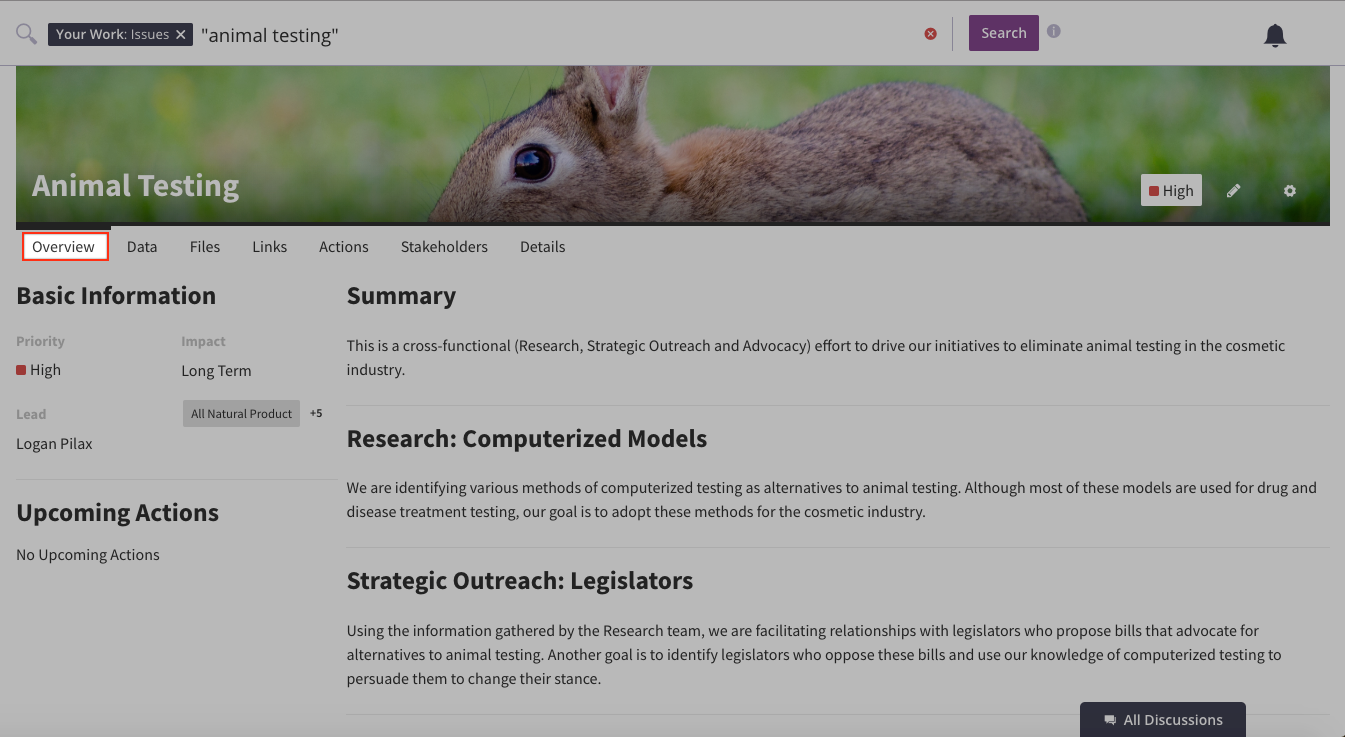 The left column contains Basic Information and Upcoming Actions. The Basic Information section includes Priority (None, Low, Medium, High), Impact (customizable), Lead and Labels. The Upcoming Actions section displays future actions scheduled on the calendar in your Actions tab.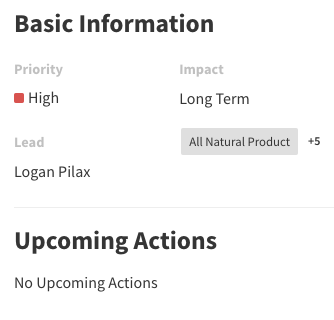 The Summary is entirely customizable because it is populated with the sections you've created on your Details tab. If you've uploaded longer content into the sections on your Details tab, the Overview tab will show some of the content and will hide the rest of the content behind an "expand" button. This maintains the readability of the Overview tab.