We know that your work requires coordinating many kinds of efforts—from phone calls to emails to meetings at state capitols across the country. We also know that juggling word documents, spreadsheets and verbal conversations is not easy.
In order to help you work smarter, not harder, use the Actions system on the FiscalNote platform. Actions represent any activity done in service of your government relationships. For example, an action could be an email you sent to a legislator or a public hearing that your colleague attended. Actions can be in the past or future.
You can log an Action on any bill, legislator, committee, register, or rule page. At the bottom of every major page, there is an Actions section where you can view and filter previously logged actions and create new actions. Additionally, you may filter and search over your team's work on the Actions page then export data on your collective effort.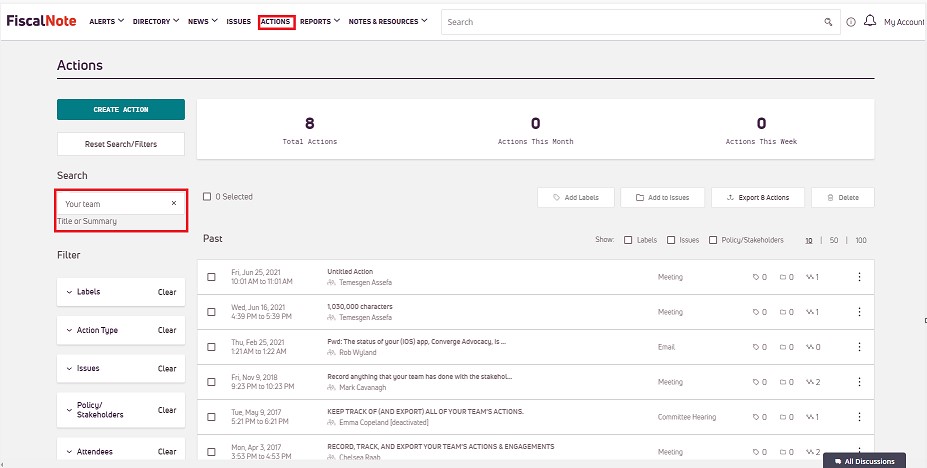 There are several types of Actions available on FiscalNote:
Committee Hearing

Conference/Event

Campaign

Email

Meeting

Phone Call
Testimony
Media/Press
Fly-in
Fundraiser
Public Hearing
Comment Submission
Roundtable
Letter
Other