FiscalNote maintains a directory of all state and federal legislators in the United States, and you are able to find legislators of interest via search or a bill you know they've sponsored.
Searching for a Legislator
To search for a legislator in FiscalNote, click into the search bar at the top of the page and select Legislators under either State Legislation or Federal Legislation, depending on if you are looking for an elected official in one of the states or in Congress. Then, enter the name, and hit enter.

Full name and nickname will get you the best results, in that you are likely to find the legislator you're looking for on the first page of results. If you only happen to know the first or last name of the legislator in question, you will likely want to make use of filters to better narrow down the results.
Using Legislator Search Filters
You will notice the list of filters at the left of the search results, and each one will have a "+" icon to expand the list of options. To narrow down the results to find the individual you're looking for, we recommend using a combination of Party, Chamber, and Legislature (State Legislation only). Finally, use Status if you are looking for a former legislator.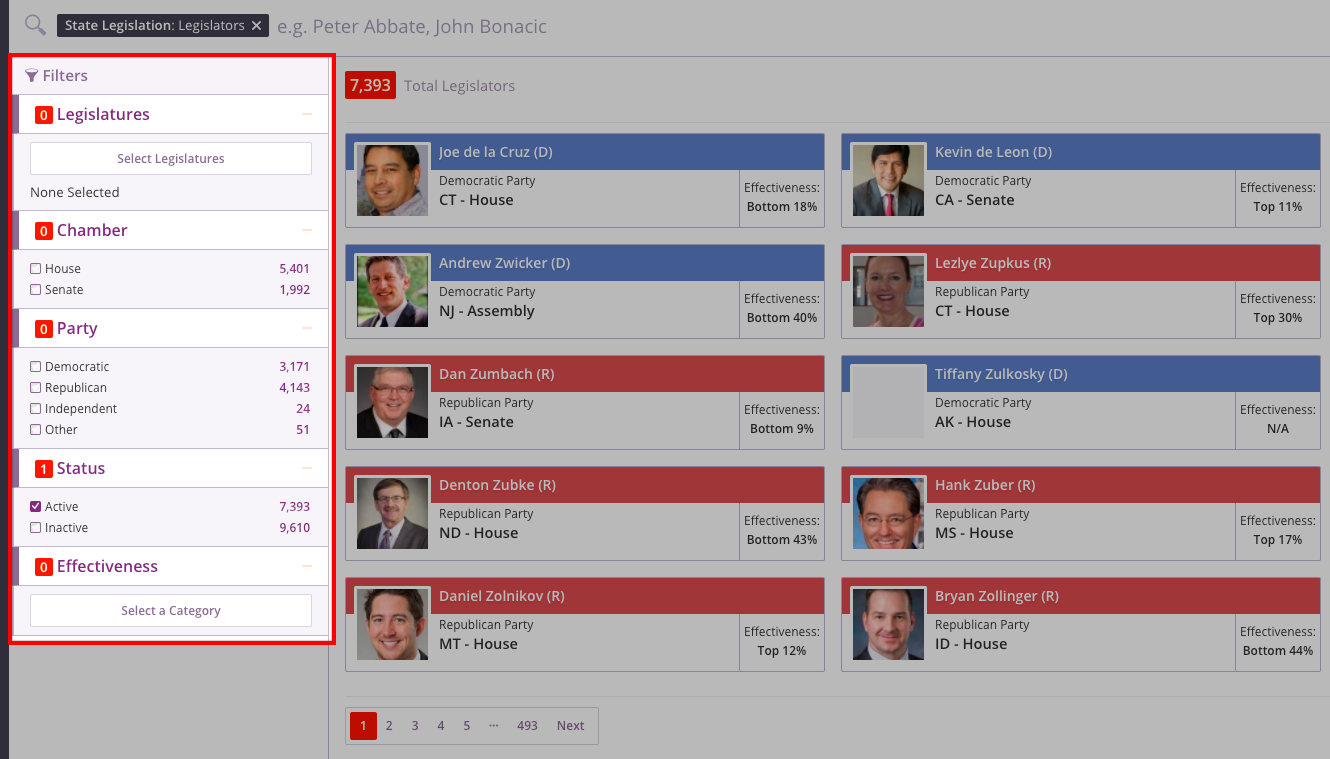 Once you've found your Legislator of interest, click on their name to pull up their full Legislator Page for more information.
If you aren't able to find the legislator you're looking for through Search and filters, you are alternatively able to locate a legislator by bills they've sponsored or committees they serve on. FiscalNote bill pages will list sponsors whose names you can click on to pull up the full Legislator Pages, and the same is true of FiscalNote committee pages.