In the Homepage Agenda and Hearings box you will find upcoming scheduled Actions or committee hearings for bills in your Issues. This Agenda and Hearings section should serve as a resource to help you and your team plan your day and week ahead.
Actions
Under your Agenda you will find the most recent upcoming Action you have entered into FiscalNote, and to view more upcoming Actions you can click the "See future scheduled meetings" link. Follow this link to learn more about Actions.

Hearings
Based on the legislation you are following in your Issues, we will show you what bills are scheduled to be read in committee under Hearings. Additionally, next to each committee hearing, click on the lightning bolt to easily add that hearing to your Actions. Follow these links to learn more about our State Committee Hearings and our Federal Committee Hearings.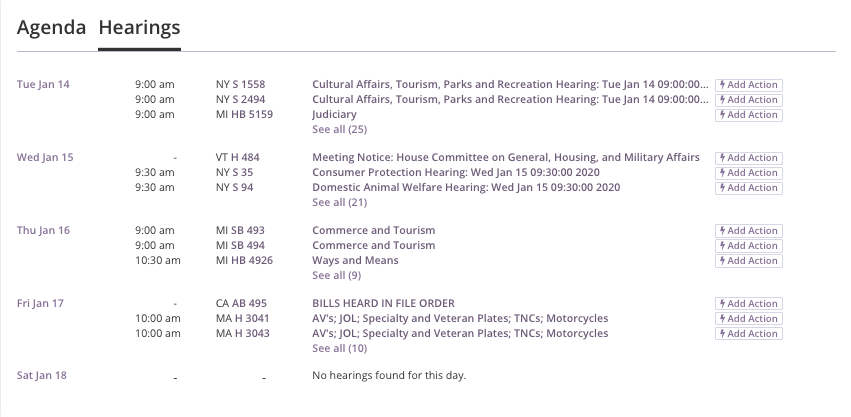 Interested in having your upcoming Actions more visible on your calendar outside of FiscalNote? Follow these instructions to add your Actions to your Outlook, Google, or other calendars.