If you're following legislation at the state level, see where your bills are in their lifecycle on the Policy Landscape component of the Homepage. You can view this breakdown by Issue and use the interactive map to narrow down to those specific states.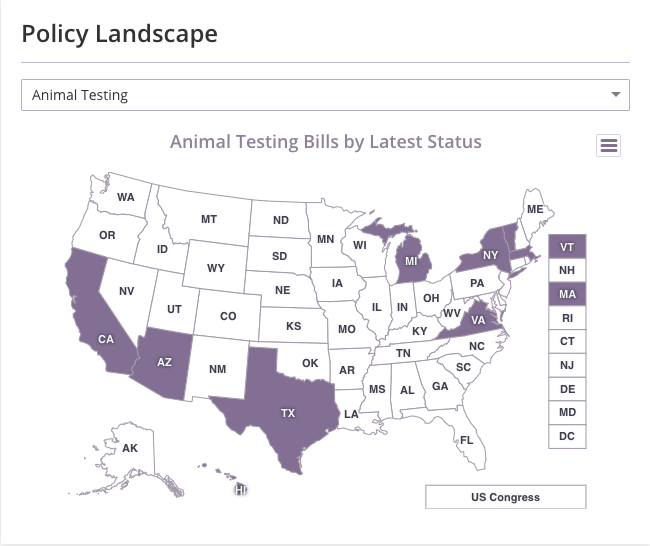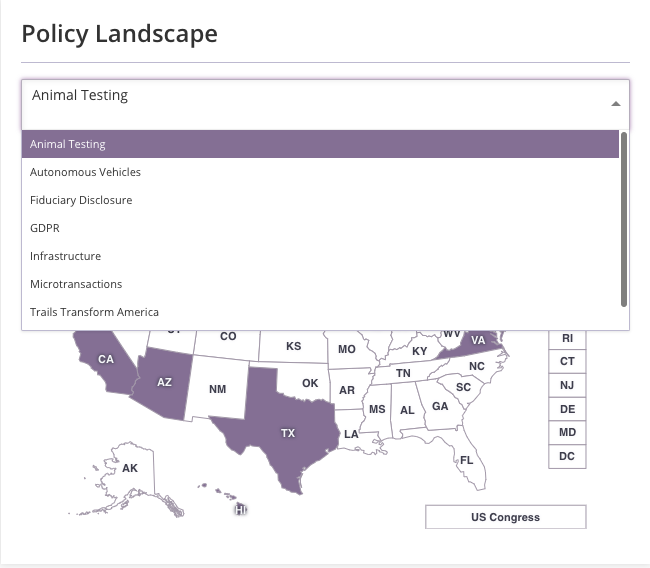 If you'd like to share the Policy Landscape with others or include the visual in a presentation, for example, you are able to download the map via the menu selection button at the top right of the map. Your options are PNG, JPEG, PDF, or SVG—SVG is a vector format file that makes graphic design easier.

Additionally, clicking a purple state will pull up a small window to allow you to view the bills in that state.