You can change your password while logged into FiscalNote on a web browser by following the process in the below outline. It is not possible to change your password in the FiscalNote mobile app. If you cannot login, please read I'm having trouble logging into FiscalNote.
1.) At the bottom left of your screen, click the gear icon ​
​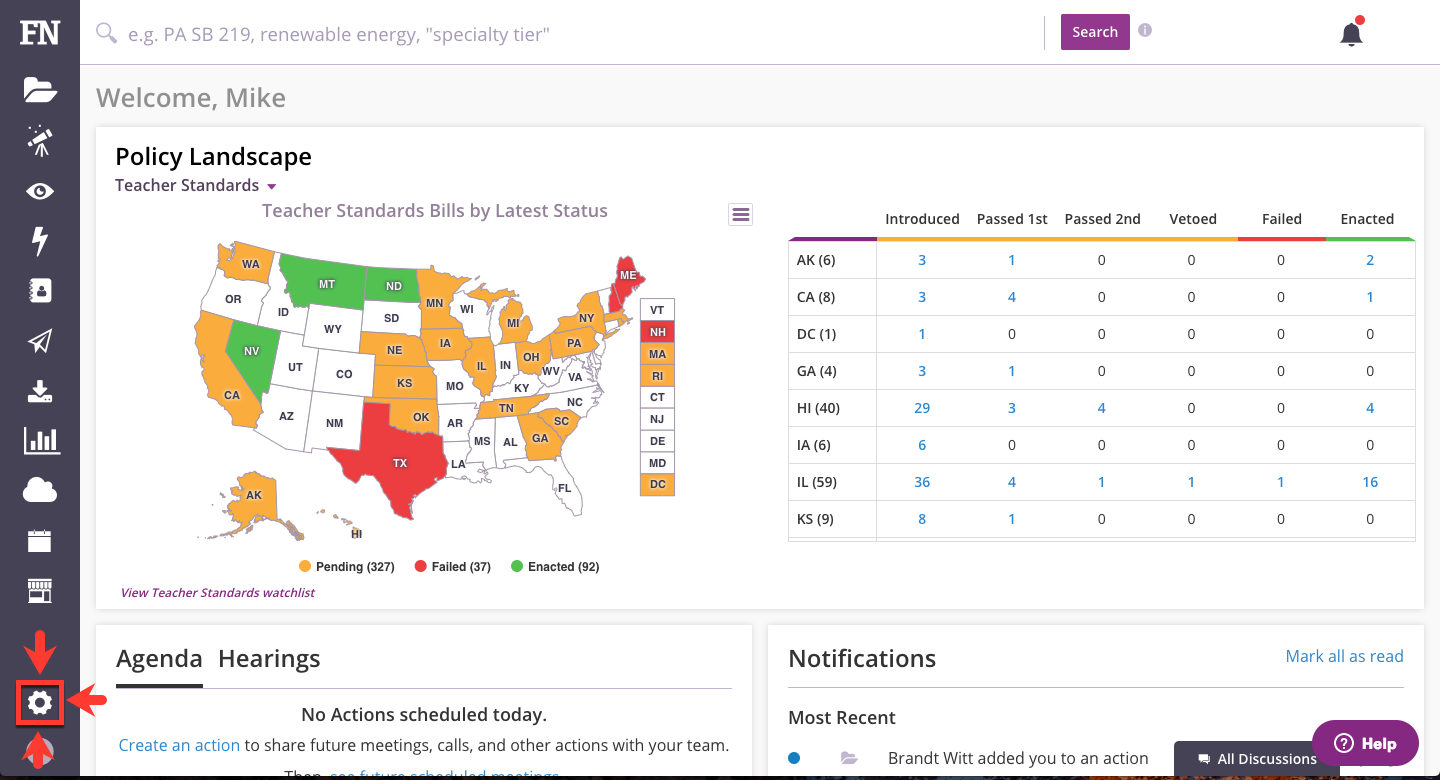 2.) In the pop-up menu in the bottom left of your screen, click "Account Settings"
3.) In the middle of your screen, click "Password"

4.) Arrive on the password screen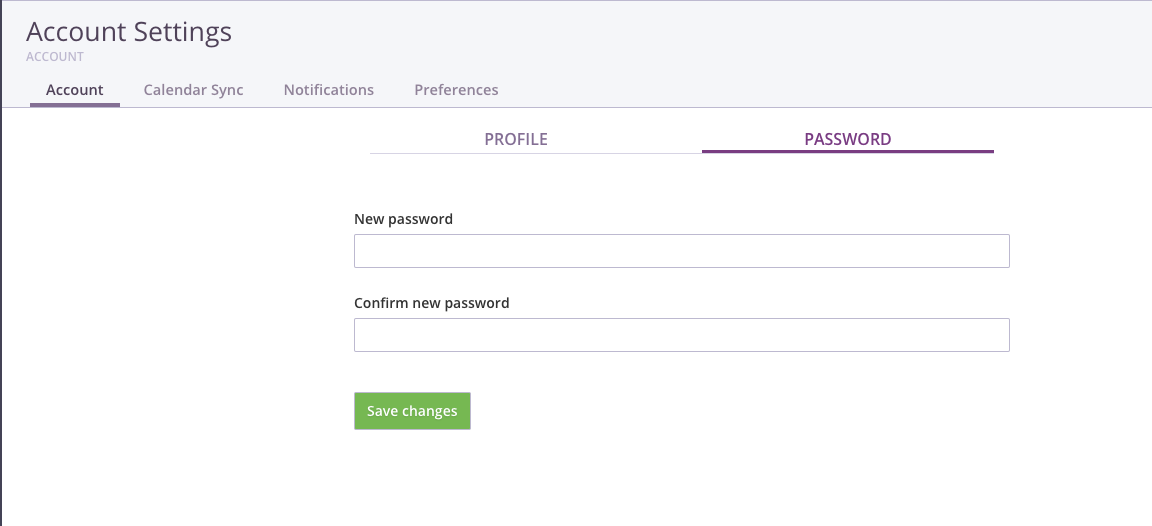 5.) Enter a new password in the "New password" field
Your password must satisfy the following requirements

Make a password that is 8 or more characters in length
Use at least one number, upper case letter, lower case letter, and special character
Do not use your email address
You cannot use your previous 3 passwords
6.) Re-enter the new password in the "Confirm new password" field
7.) Click "Save changes"
A successful password change will be acknowledged with a notification in green at the top of the screen. An unsuccessful password change will prompt you to try again.