Anytime you are added as an attendee to an Action, an Action you created is edited by another colleague, or are tagged in a Discussion, you will receive an alert that is visible from the bell icon in the top right of the page. By clicking on the bell icon, you will see your list of notifications, and new notifications will have a blue dot next to them to serve as an unread indicator.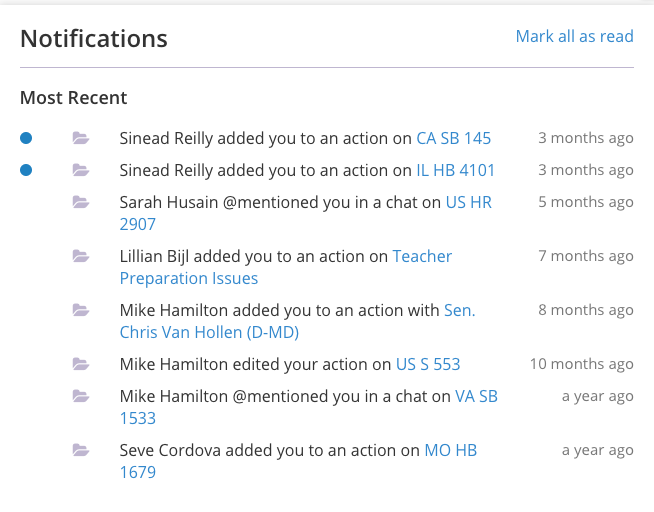 To see the item your colleague tagged you in, click on the blue text for the link or on the text of the notification itself.
Clicking on the link or the notification text will remove the blue dot, marking the notification as "read." An alternative way to dismiss the blue dot indicator is to click "Mark all as read" in the top right of the Notifications box.