If you've forgotten your FiscalNote password, you may create a new one via the Forgot Password link. If you have difficulty accessing the link, please follow the steps below to locate it on the login page.
Click here to see how it's done in a web browser.
Click here to learn how to change your password in the FiscalNote mobile app.
Password Recovery in a Web Browser
To start the process, visit FiscalNote (https://app.fiscalnote.com/) in a web browser.
Click "Log In". A new window will appear where you would typically enter your username and password. Instead, click the "Don't remember your password?" link, found above the purple "Log In" tab.
Enter the email address you use to access FiscalNote. Next, click the purple "Reset" button:

The following should happen:
An email will be sent to the provided email address with instructions to reset your password.
The email Subject line will be "Reset Password Instructions"
The link to change your password will be included in the phrase "Change my password", found the body of the email.
An image of the email is shown below: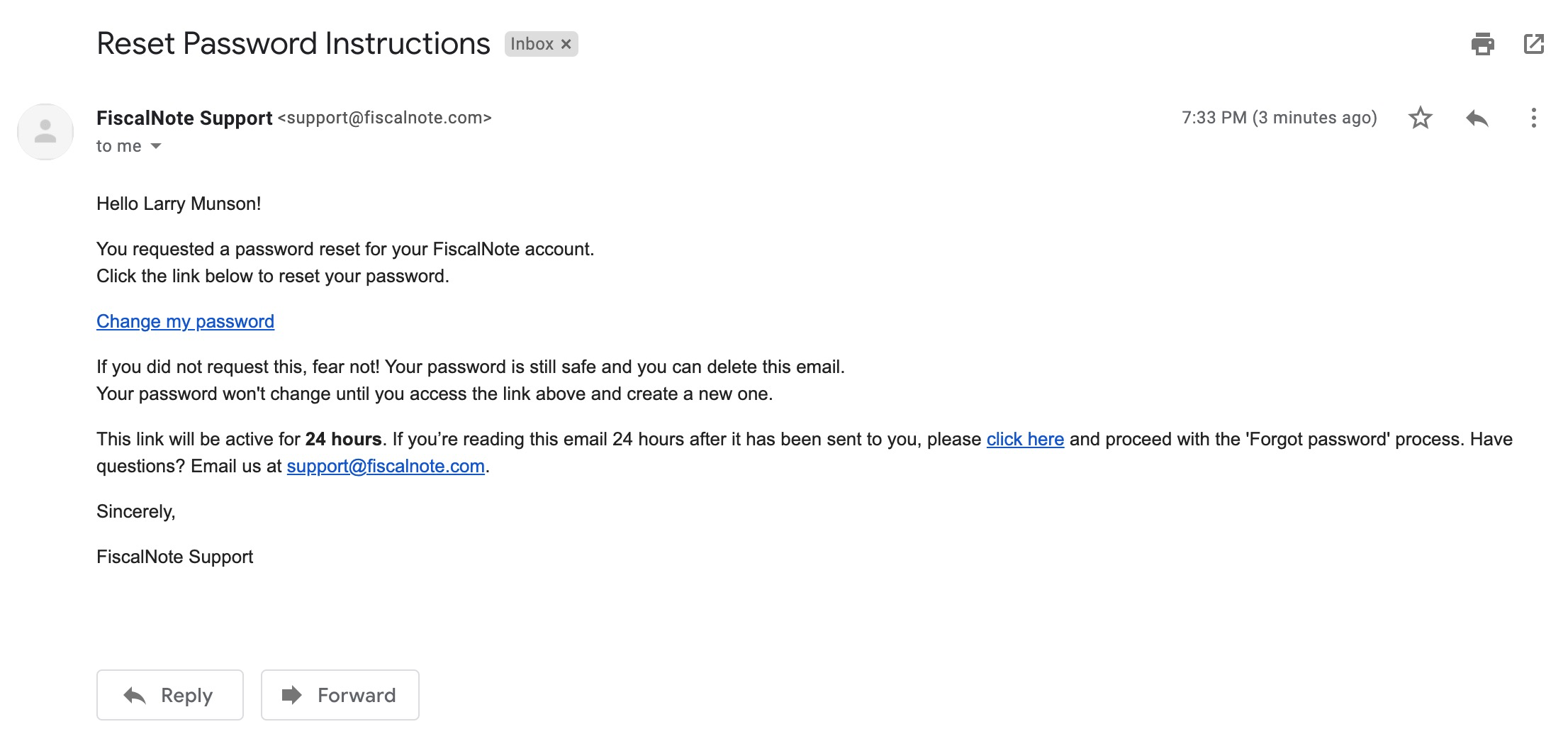 The "Change my password" link will take you to a new window where you can create a new password and re-activate your account. Within this window are all password requirements, as seen below: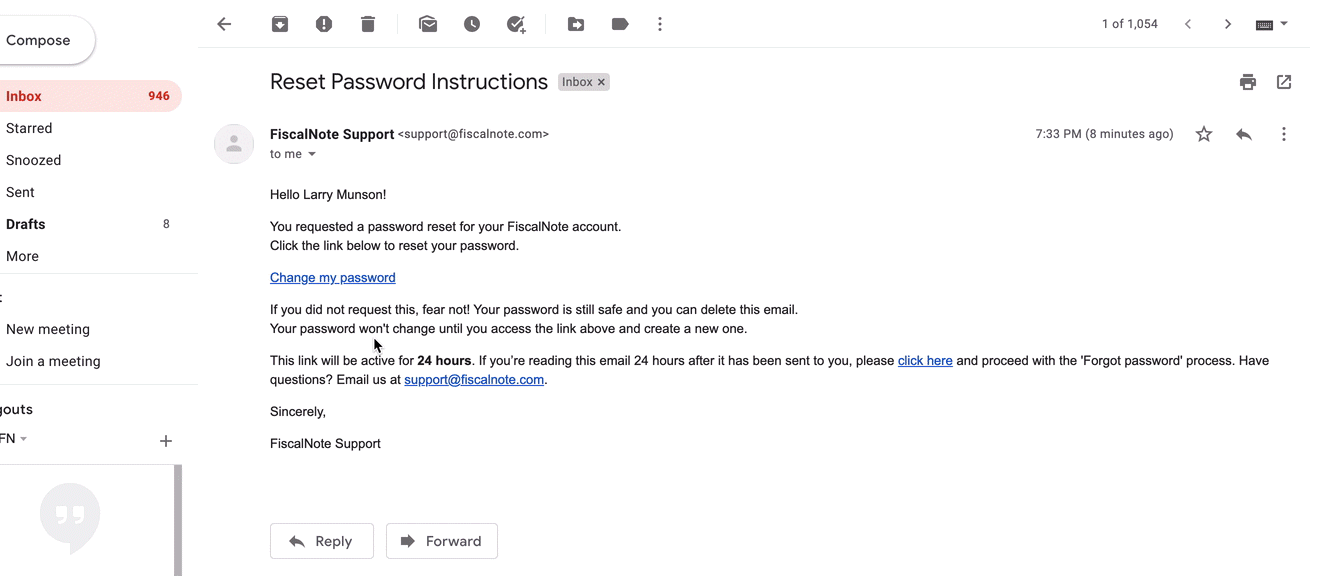 Remember the password requirements to help remember your own password:
Password must be more than 8 characters in length
Password must contain a number, upper and lower case, and special character
Password cannot be the same as the email address
You cannot use your previous 10 passwords
Password Recovery in the FiscalNote mobile app for iOS
You may launch the password recovery process from the login screen of the FiscalNote mobile app for iOS. Click on "Forgot My Password", enter your email and click "Reset Password".
Check your email for a "Password Reset Instructions" email from FiscalNote Support and click on the "Change my password" link. You'll be redirected to a password reset page in your mobile browser where you can enter your new password.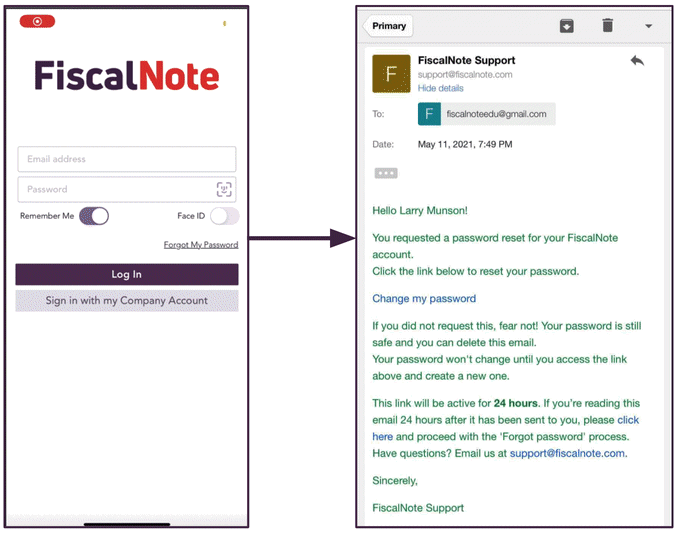 **If you continue to have problems while attempting to reset your password and login, please contact our Support Team by email at: support@fiscalnote.com, and provide as many details as possible**