You may recover a forgotten password through the Forgot Password screen in a web browser or through the Forgot My Password link in the FiscalNote mobile app for iOS. 
Password Recovery in a Web Browser
Visit the FiscalNote application home page (https://app.fiscalnote.com/) in a web browser to recover your password.
Press "Click Here to Log In" and a new tab to "Sign in with FiscalNote" will appear. Click the "Don't remember your password?" link just above the purple "Log In" button.
Enter the email address you use to access FiscalNote and then click the purple "Reset" button. An email will be sent to the provided email address with instructions to reset your password.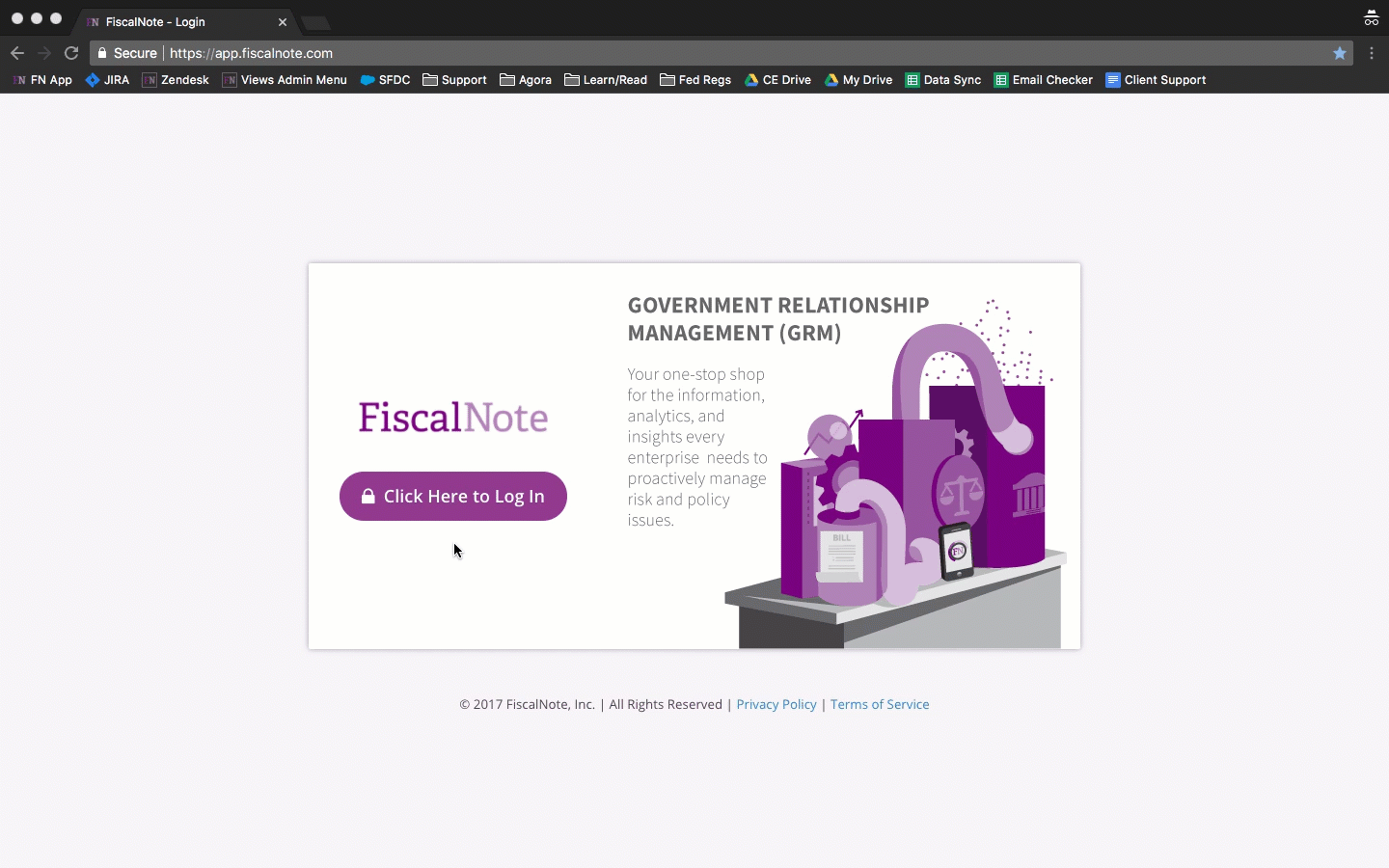 Additionally, when setting your new password, keep in mind the following requirements:
Password must be more than 8 characters in length
Password must contain a number, upper and lower case, and special character
Password cannot be the same as the email address
You cannot use your previous 3 passwords
Password Recovery in the FiscalNote mobile app for iOS 
You may launch the password recovery process from the login screen of the FiscalNote mobile app for iOS. Click on "Forgot My Password", enter your email and click "Reset Password".
Check your email for a "Password Reset Instructions" email from FiscalNote Support and click on the "Change my password" link. You'll be redirected to a password reset page in your mobile browser where you can enter your new password.