You may log into FiscalNote through a web browser or the FiscalNote mobile app for iOS.
Web Browser Login
To login to FiscalNote in a web browser, visit the FiscalNote application home page at https://app.fiscalnote.com. Press "Click Here to Log In" and a new window or tab to "Sign in with FiscalNote" will appear. Enter your email address and your password, then click the purple "Log in" button.
Entering the correct login credentials will cause the "Sign in with FiscalNote" tab to disappear and you will get redirected to the tab with https://app.fiscalnote.com. After a moment , FiscalNote will bring you to your dashboard and you will see the greeting "Welcome to FiscalNote" with your name at the top of the screen.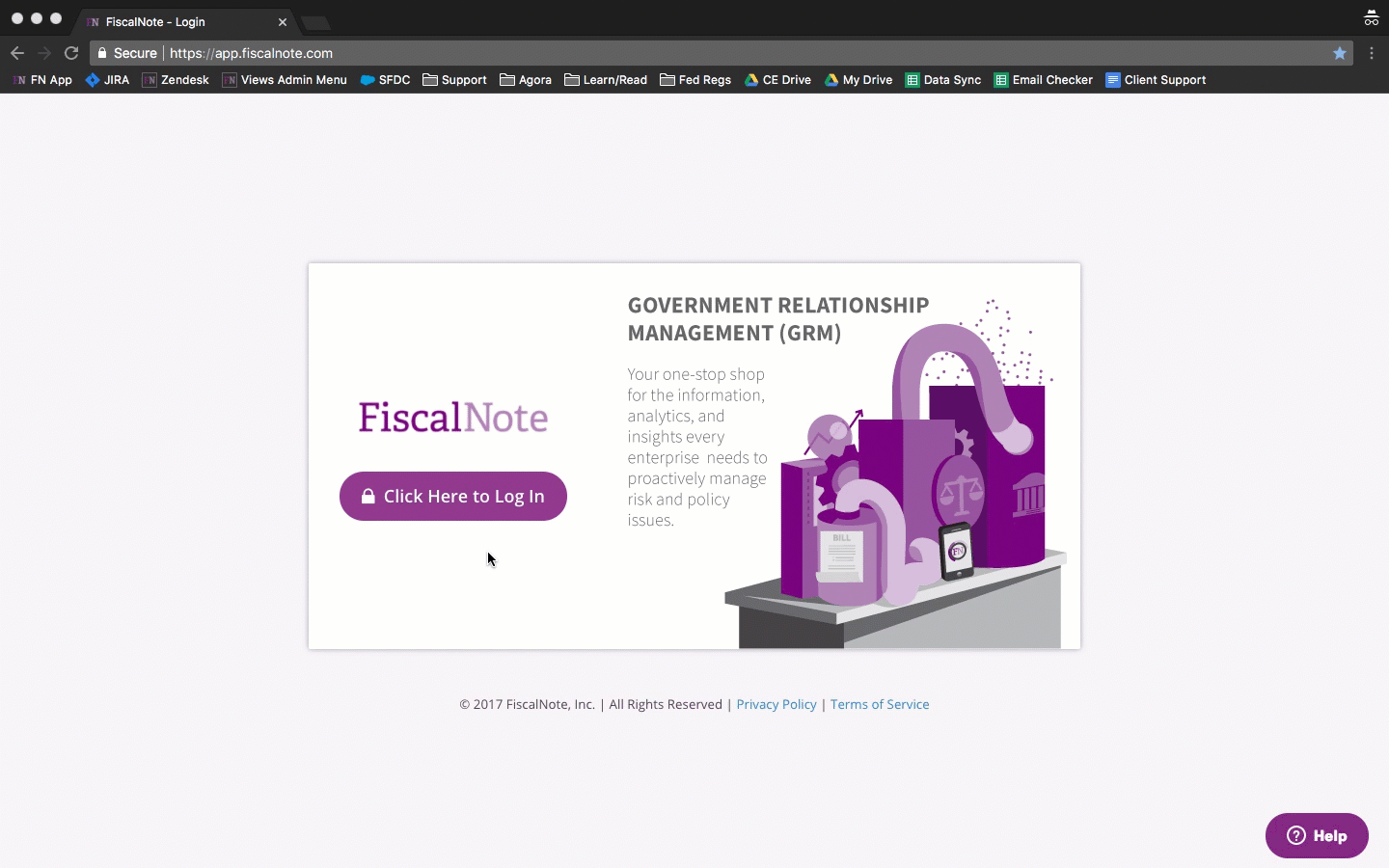 Mobile app for iOS Login
To log in to the FiscalNote mobile app for iOS, enter your email and password in the respective fields and click "Login" or use your company account to login with SSO.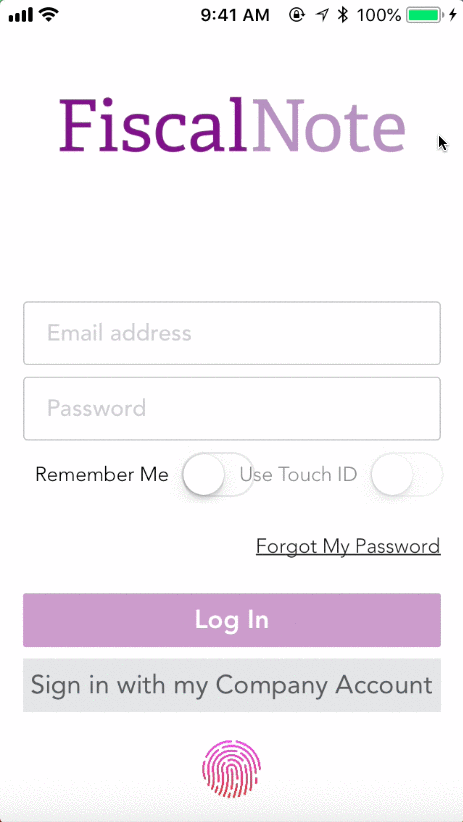 If you'd like to quickly access the mobile app, you can also save your login credentials with "Remember Me" so that the app will retain your login credentials.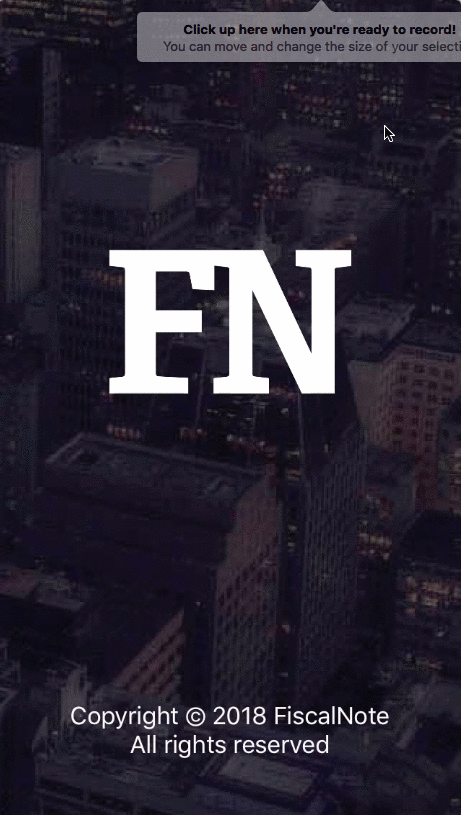 You may also enable Touch ID to login quickly using your fingerprint. To do this, make sure that you select "Use Touch ID" the first time you log in. The next time you open the app, you'll be prompted to use your fingerprint to log in. You can also select the fingerprint symbol at the bottom of the page to trigger the Touch ID to log in.