Your Discovery Alerts capture bills and regulations based on the policy issues you're interested in staying on top of. These alerts are made up of keywords or phrases that your account management team put together. You can view how your alerts are capturing information by viewing the keywords:
Go to your Discovery Alerts.

Click on any of your alerts (not "All Alerts" but your specific issue alerts).

View the keywords for that alert on the right-hand side and what legislatures that alert is searching in.

To make any changes to your email notification preferences, click "Edit Discovery Alert" and select the Options drop down. 

If you'd like to make changes to your keywords, we recommend reaching out to your account manager or support@fiscalnote.com to ensure the changes will capture all the information you want to be alerted to.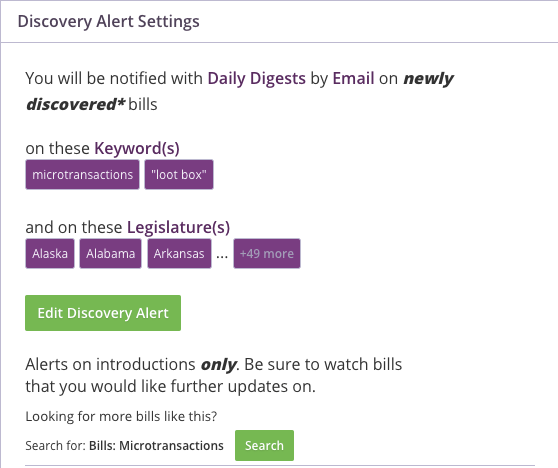 If you want to delete a certain Discovery Alert:
In your Discovery Alerts, select the downward facing gray arrow next to the alert you'd like to delete and you'll be able to select "Delete" from the drop down.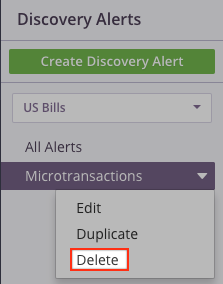 To confirm, select "OK" in the confirmation window that appears. This cannot be undone, so take care when deleting alerts.