Introduction
Contacting committee members is one of the most common outreach activities performed when working with elected officials and their staffers. Whether you need to urge members to vote in your favor when a vote is brought up, check on the status of a bill sitting in Committee, or simply promote your interests with the most influential committees, FiscalNote makes it easy with Mailing Lists.
Video
Creating Committee Lists
At the start of each session, take stock of past outreach activities performed. Did you work with any committees consistently? Next, review potential activities for the new session. Will any other committees be of interest to work with?
After understanding which committees require communications, create your lists. We recommend using the committee page to simplify the process. Start by using the search bar to find them. Select your level -- federal or state -- then type the name of the committee and click Search:

Use additional filters on the results page such as 'Legislature' to narrow your results, if necessary: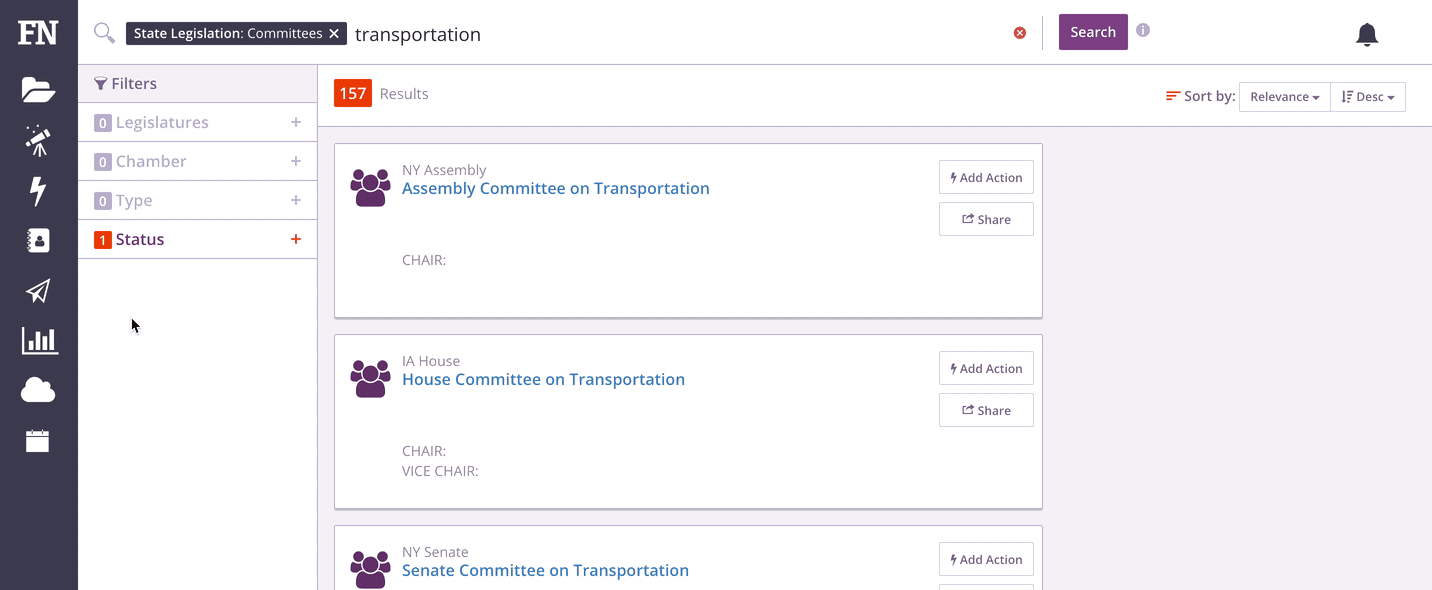 Click the committee name to jump to the committee page. Review the Basic Information to ensure it's the right committee, then scroll down to view the Member list. Use the 'Create Mailing List' tab in this module to get started:

We recommend including both staffers and legislators, as you can choose to include one or both groups when it's time to send an email. However, if your efforts require you to target the members of a specific party within the committee, use the Party filter. Then give your list a title and save it: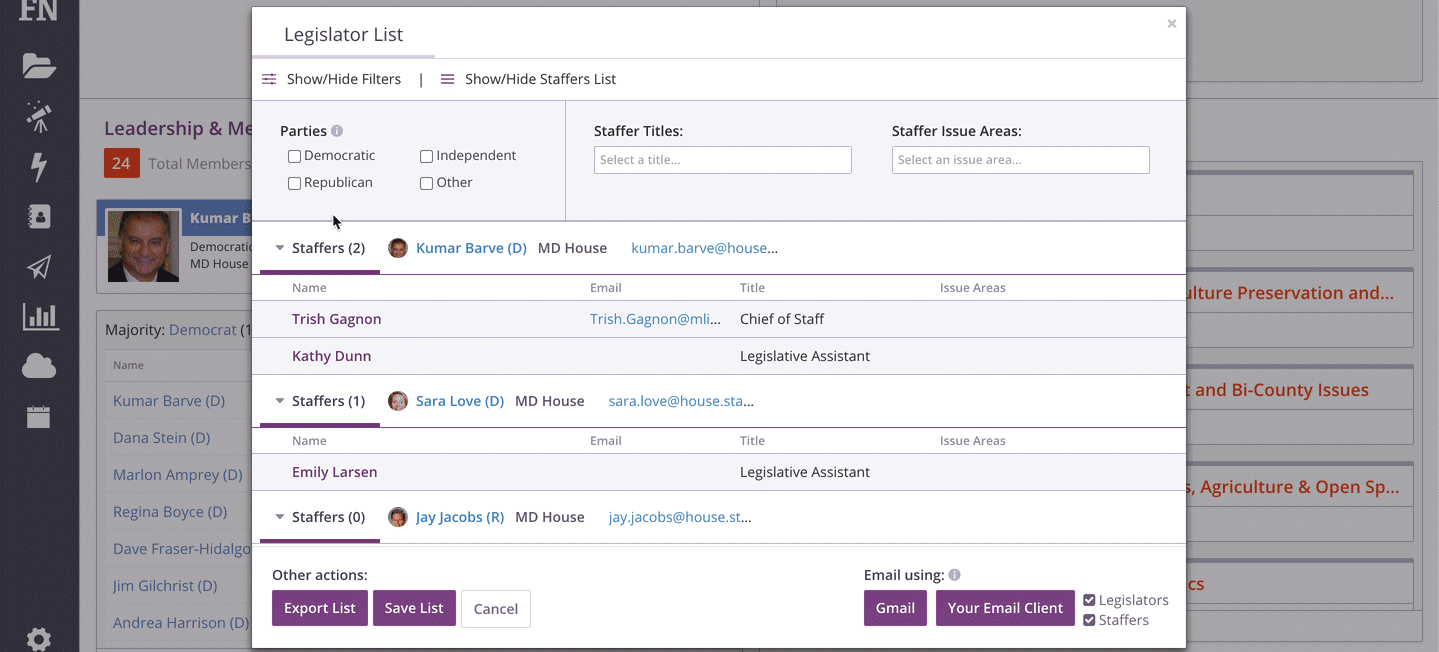 When you need to perform outreach in the future, find your saved list, choose legislators or staffers, and begin the email process: