Introduction
Moving legislation is at the forefront of everyone's attention in government affairs, advocacy, general counsel...you name it! No matter what you do for your organization, knowing what changes are on the horizon and how to react is of utmost importance.
But what if your responsibility calls for you to influence the outcomes? Mailing Lists in FiscalNote help you target the right people to get your messages across when needed.
Video
Knowing Who to Contact
Before reaching out, make sure you know the status of the bill. For example, it's never a good idea to send a message about a chamber vote if it's currently up for vote in a committee instead.
When you come across a bill of importance, add it to an Issue with the [+] sign. This ensures FiscalNote will deliver email updates as the bill progresses:

As you get updates, review the timeline for accuracy:
If the bill looks like it's still in committee, contemplate sending a mailer to committee members instead.
*Click here to learn more about Committee Mailing Lists.
Whipboard Mailing Lists
When a bill is sitting in chamber, use the Whipboard instead. The Whipboard takes into account numerous factors such as voting history and ideology to determine how members will vote, should the bill ever be brought to a vote.
Drag and drop members to a different column if you have insight that they will vote differently. Save when done:

Now, using the best of both worlds -- your own keen insight and machine-learning predictions -- contact members by potential vote. Click Mailing Lists at the top of the Whipboard, and choose a stance(s) to contact: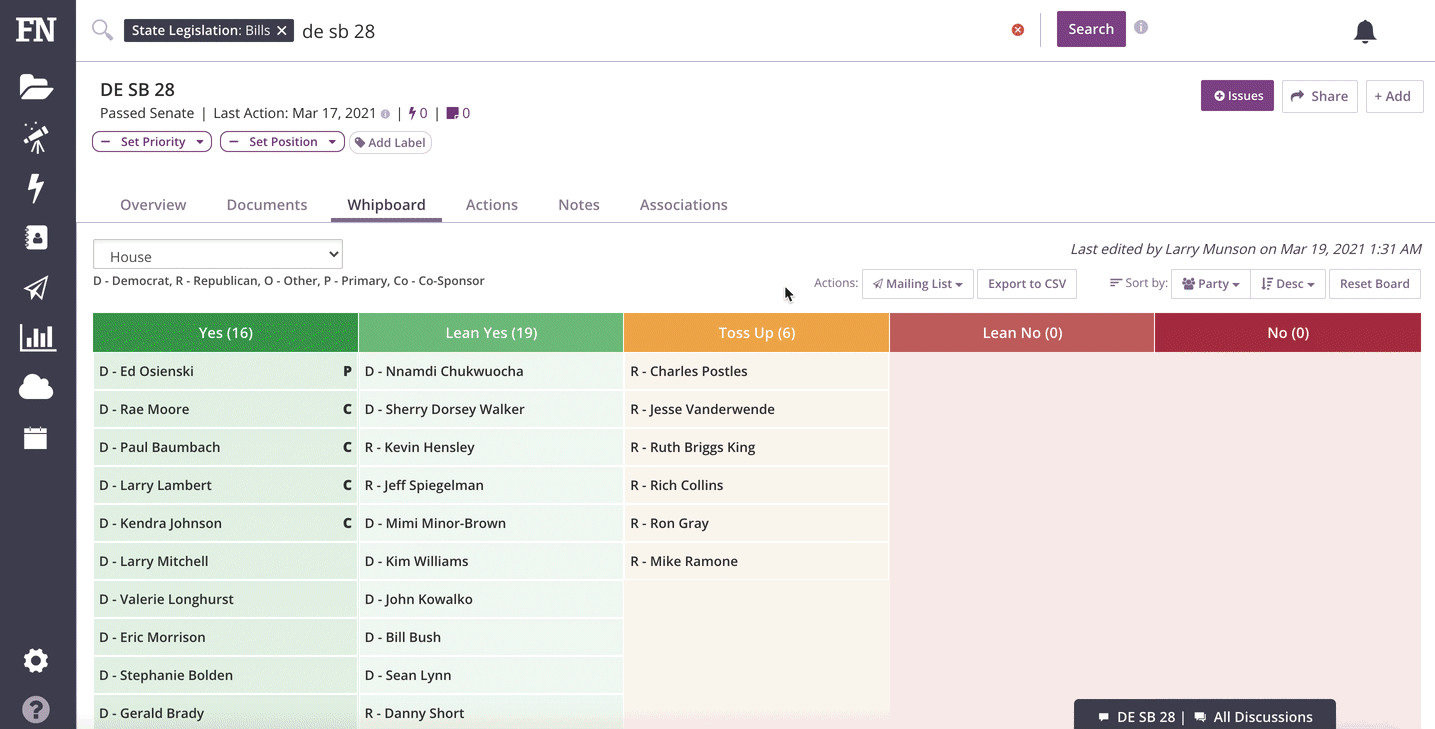 We recommend saving this list if you anticipate the need to send any follow-up communications. When it's time to send a message, select your List from the Mailing Lists landing page and click Email to get started: