Introduction
Gone are the days of hunting for individual email addresses to compile a bulk mailer. Mailing Lists in FiscalNote allow you to create a group of contacts -- that is, elected officials and/or their staffers -- by any measure you need. Search by name or use filters to find contacts by legislature, chamber, committee, and more. Save them in FiscalNote, and quickly produce an email distribution list when needed.
Video
Mailing Lists: Where to Create Them
Mailing Lists can be created from 2 locations in FiscalNote: from the Menu, or from the Whipboard on an individual bill page.
From the menu: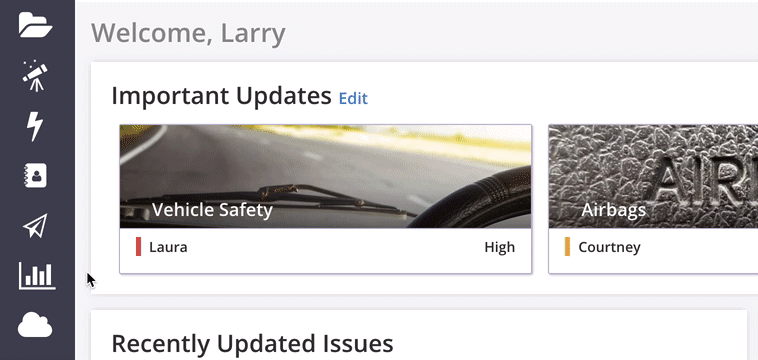 From the Whipboard on a bill page: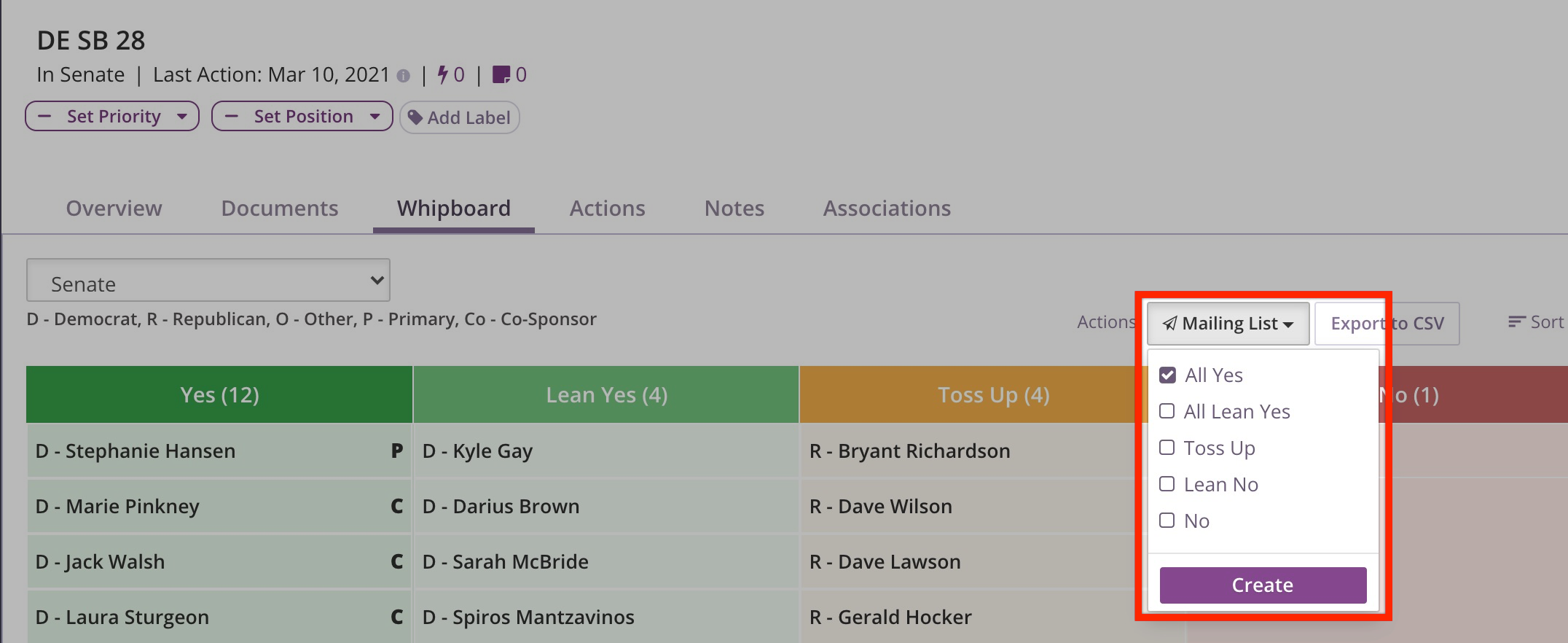 When ready, click 'Create' to get started.
Mailing Lists: How They Work
When creating them, Mailing Lists use your legislator selections to produce a set of mailable contacts, complete with every available email address.
Available filters include: Legislature, Chamber, Party, and Committee: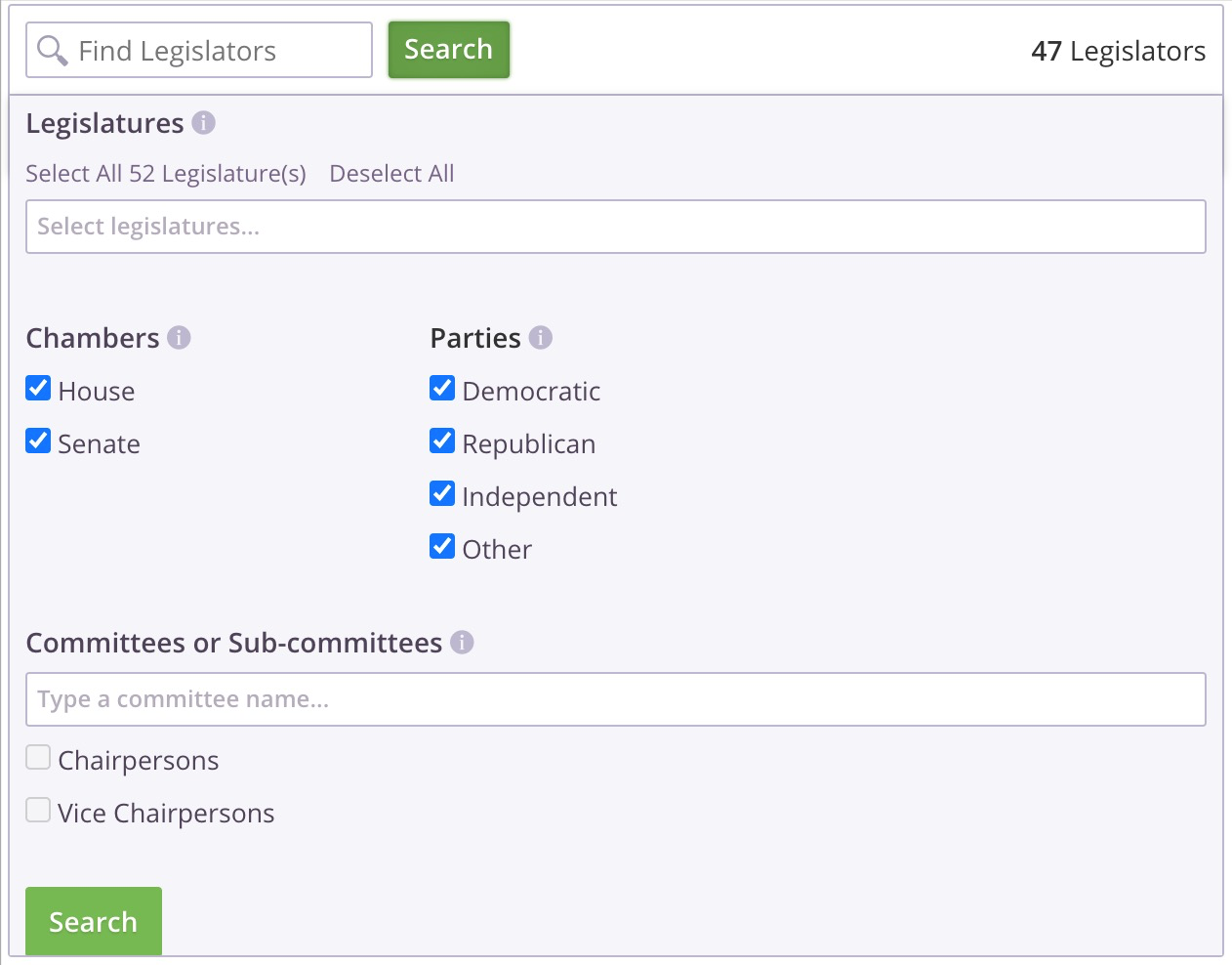 After clicking create, use filters to make your selections. Click Search to see your matches.
Example: If working at a lobbying firm in Maryland, you might need to compile all members of the Senate for outreach efforts:
After using Filters and clicking Search, add all offices to your list using the drop-down menu on the top left. Or, use the checkboxes to select only the specific offices you wish to contact: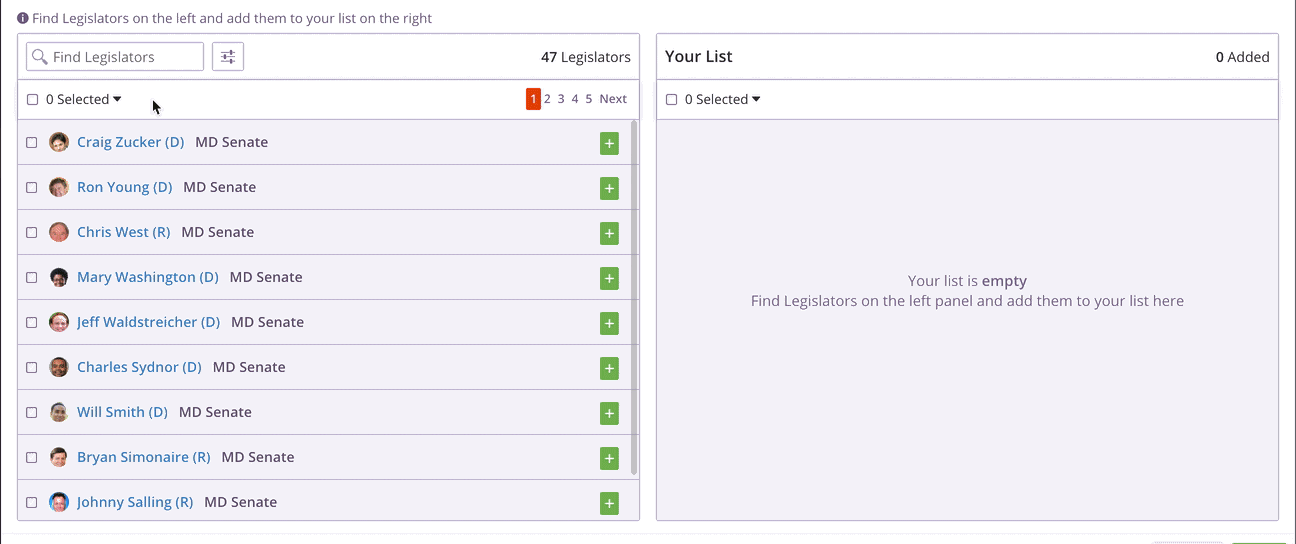 Click save when done and name your list appropriately.
Mailing Officials
When mailing officials only, start by finding your saved list under 'Mailing Lists' from the menu. Next, un-check Staffers, and click Email:

Next, choose to email via Gmail or your own email client: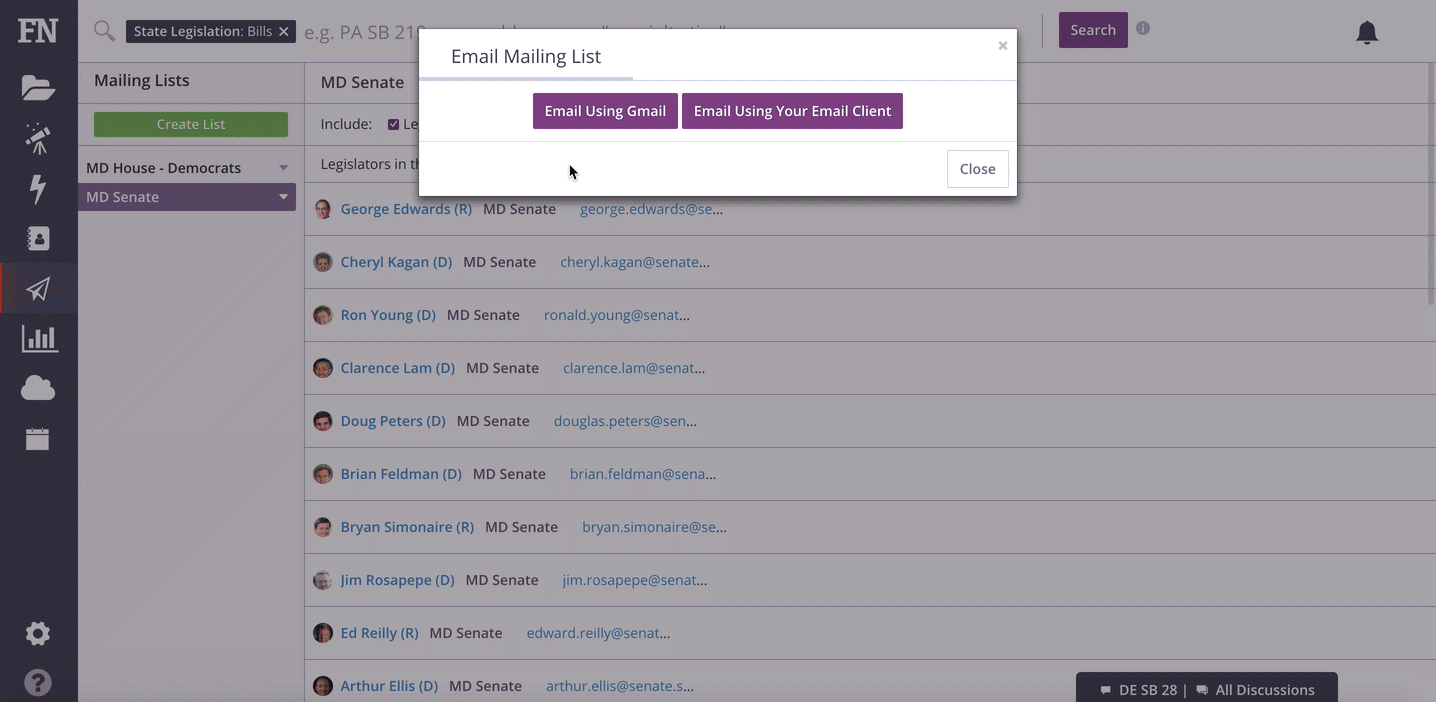 FiscalNote will produce a string of all mailable offices in the Bcc line of a new email for you.
Mailing Staffers
When mailing staffers, it's important to know who you intend to contact. Will it be all staffers? Do you instead wish to find appropriate staffers by title?
After finding your list via Mailing Lists from the menu, un-check Legislators to make your email list Staffers-only. If you wish to find a group of staffers by title, use the search bar:

After making your selections, click Email. Choose Google or your own email client, and FiscalNote will produce a string of all mailable contracts in the Bcc line of a new email for you.
Creating a Targeted Group of Mailable Contacts
Filters aren't the only means to creating a valuable Mailing List. If you already know the specific offices you'll be working with regularly, use the Search bar in the creation window to find them by name: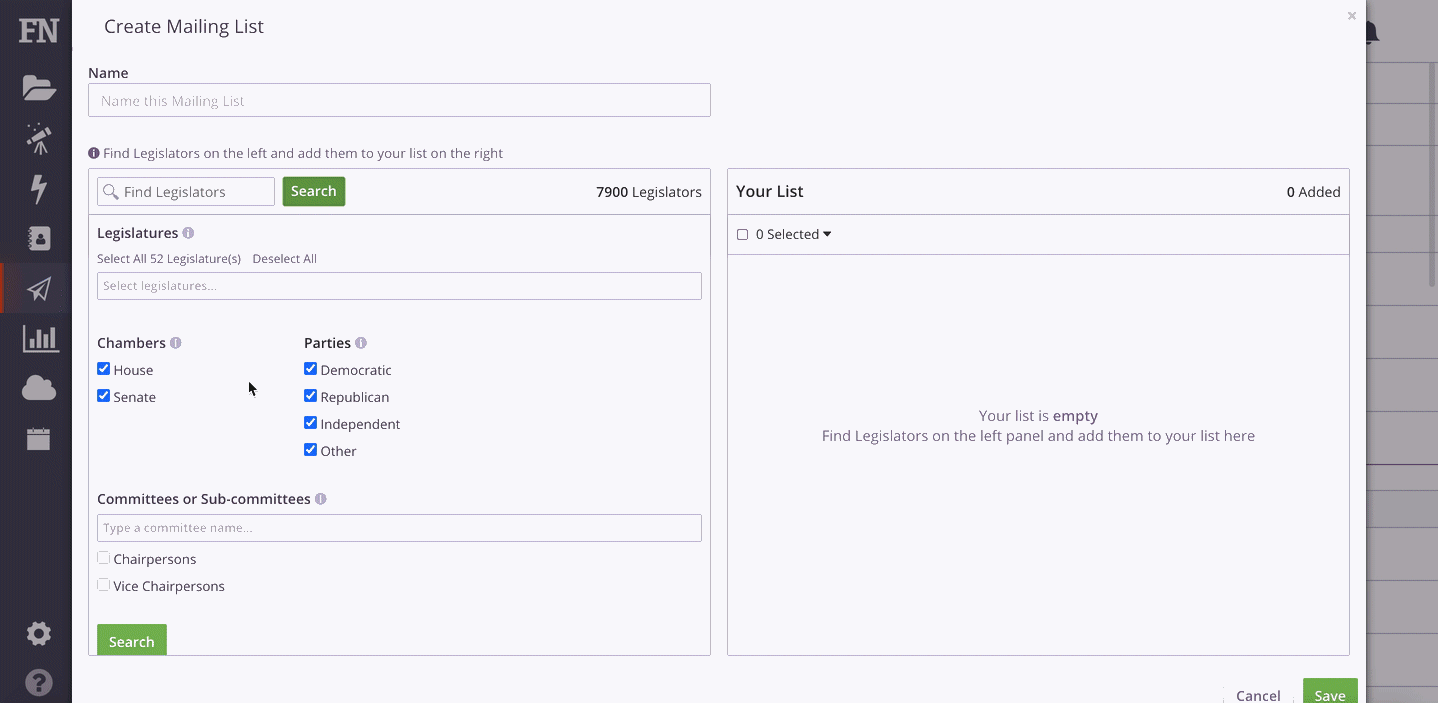 Each time you find a match, add them individually to the list. Save when done and name your list appropriately.
Mailing Lists: Contacting Officials & Staffers 1-Pager (Click here to download)