Overview
You now have the ability to produce an Action in FiscalNote, without even logging in!
Actions help track stakeholder interactions and summarize the exchange -- whether that be a meeting, phone call, email or some other type of engagement. With Email-to-Actions, you can now save time in your daily efforts and create the Action simply by sending an email.
*Click here to learn more about tracking stakeholder engagements with Actions
How to: Use Email-to-Actions
How to Log an Action by Email:
To log an Action in FiscalNote from your email, follow these 3 steps:
Ensure you have the ability to create Actions in your Account Permissions. Test this by navigating to Actions via the lightning bolt on the left, and clicking +Add.
*If you cannot Add & Save an Action, please contact your Team Lead and/or Account Manager.

Send the email from the same email address you use for your FiscalNote account.
Include the following email address in the Bcc line: actions@sync.fiscalnote.com.
After successfully sending your email, you will receive a confirmation message: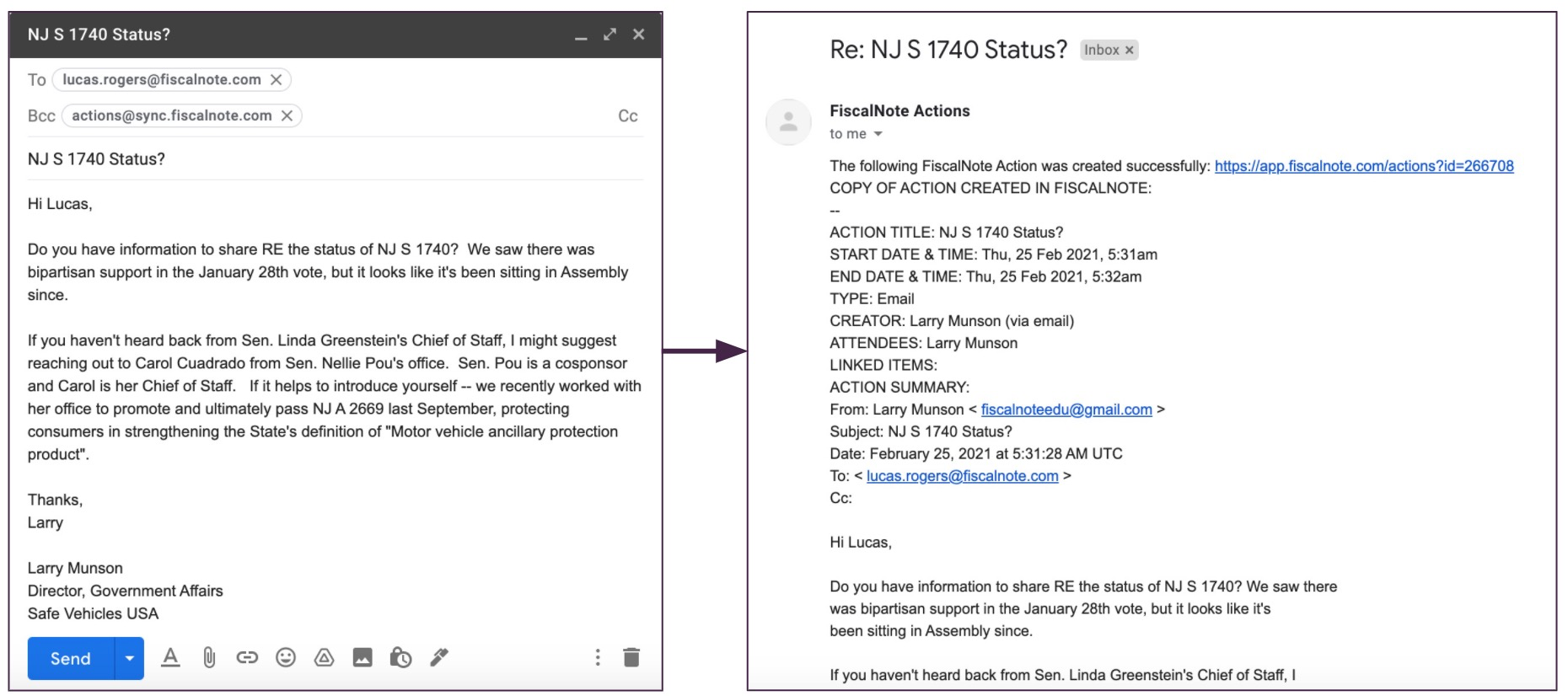 Emailing the platform prompts FiscalNote to create an Action on your behalf. You'll find your newly logged Action in the Action Center.
**Failure messages will include a brief description of why the Action could not be created, AND instruction on how to contact FN Support.
How Details are Mapped to Actions Fields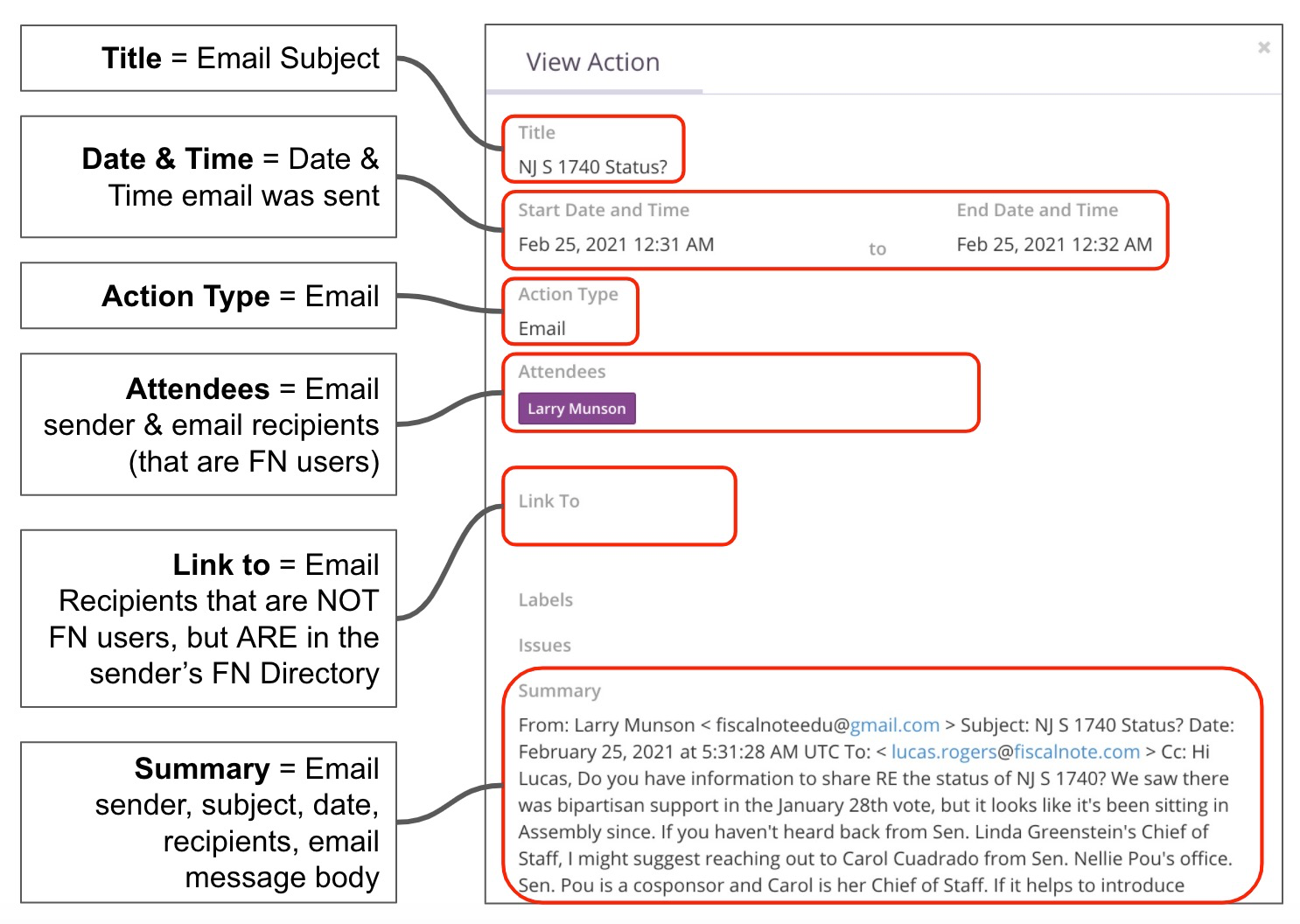 Why to use Email-to-Actions?
Save Time: Quickly create an Action in FiscalNote without leaving your email inbox. BCC an email to FiscalNote, and fill in additional details later.
Drive Efficiency: Let us fill in more of the tedious details for you. Reduce data entry by not having to manually fill out multiple fields in FiscalNote.
Easily Edit Details: Find the Action already saved in FiscalNote and edit as needed.
Best Practices
Keep the subject of your email concise. This will be the title of the Action in FiscalNote.
Include any colleagues you wish to list as 'Attendees'. Colleagues must have an active FiscalNote account to be listed as an Attendee on the Action.
To log multiple emails in the same thread, add actions@sync.fiscalnote.com to the bcc line each time. Include actions@sync.fiscalnote.com in the bcc of every email you want to create an Action for, including every threaded message. The bcc line is used to avoid messy email threads populating the Action Summary.