FiscalNote's Federal Regulations gives you access to all dockets or docket folders published to the Federal Register since 1900. You can access them from a Document page or through our Search capabilities. You can also save Dockets to Issues to receive email notifications on any changes to the rule and its comment periods.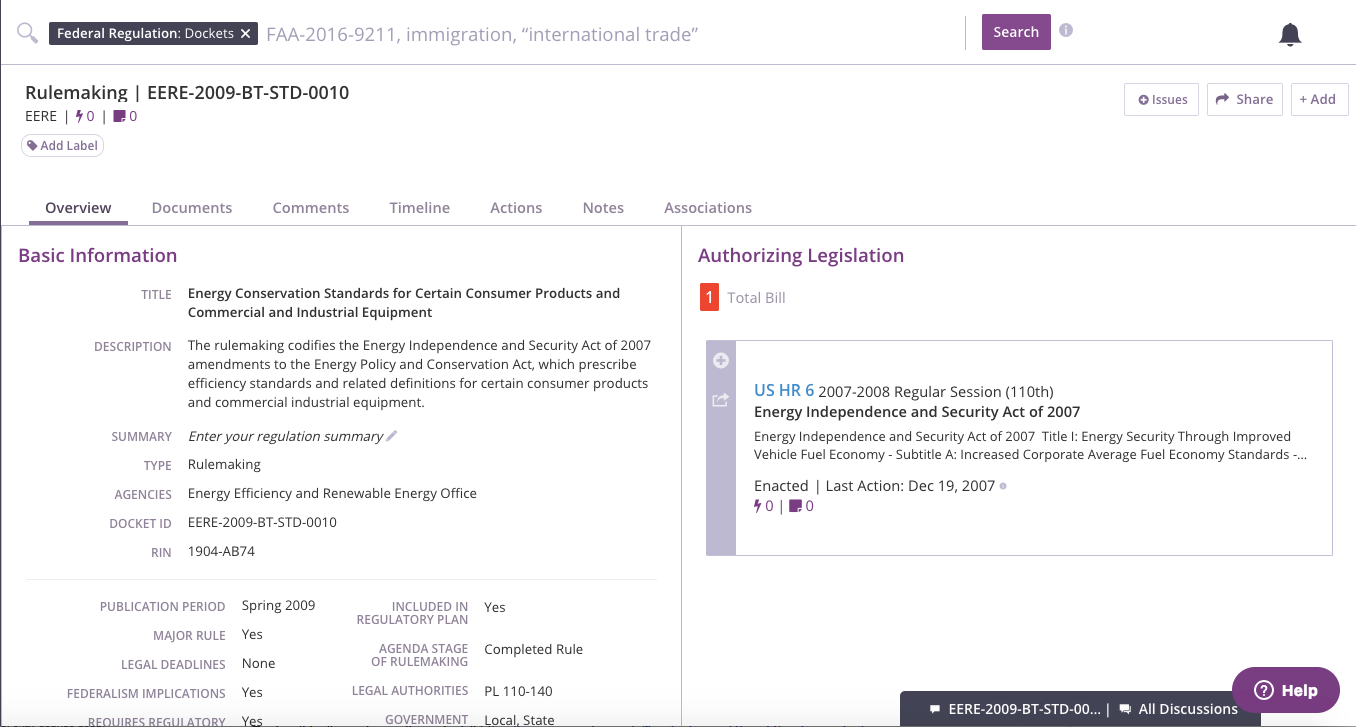 On the Docket page, you can:
View basic information 

Title, description, agency, docket ID & RIN number 
Federalism implications, legal authorities, CRF citations and more!
Agency contact information
Links to authorizing legislation

Read all published documents (both primary and supporting documents)

Link to comment on regulations.gov if the comment period is open

Read all published comments and view analytics
View a timeline of actions and deadlines
Add actions and notes
Add the Docket to a Watchlist
Share the Docket
Access Dockets through Documents
If a published document is linked to a docket, you can access the docket from both the preview panel and the Documents tab on the docket page.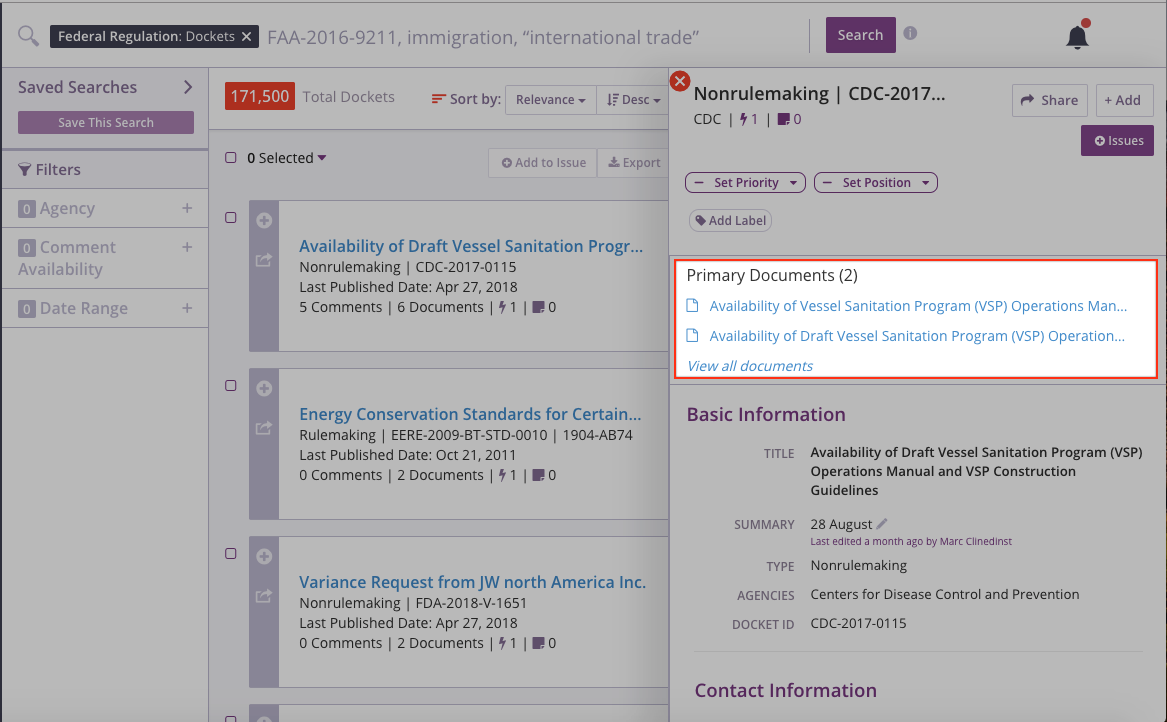 Access Dockets through Search 

Search across all dockets published to the Federal Register since 1900 with our Search Bar! 
Click on the Search bar and select Dockets under Federal Regulations 
Search for a specific docket (by ID, RIN number or title) or use keywords to find relevant dockets
Click on the title to go to the docket page
Submit a Comment
If a federal rule has a comment period, you can submit a comment through FiscalNote. In Dockets, toggle over to Documents and you will see the "Submit Comment" button there. That button will take you straight to the relevant comment form for that rule on Regulations.gov.