When reviewing legislation or regulations on the FiscalNote platform, the preview panel gives you the basic information you need without losing your spot in your Discovery Alerts or Issues or having to open another window.
To use the preview panel in Discovery Alerts, click anywhere on the card other than the highlighted bill or regulation number and the preview panel will appear on the right-hand side.
On the Discovery Alerts preview panel, you'll be able to see:
Why that bill or regulation was captured in your alert with the highlighted keywords.

Basic information such as the bill title, sponsor, chamber and session information.

Most recent version of the bill on the state website or Congress.gov.

Similar legislation based on the bill text as well as a timeline of actions taken on that bill.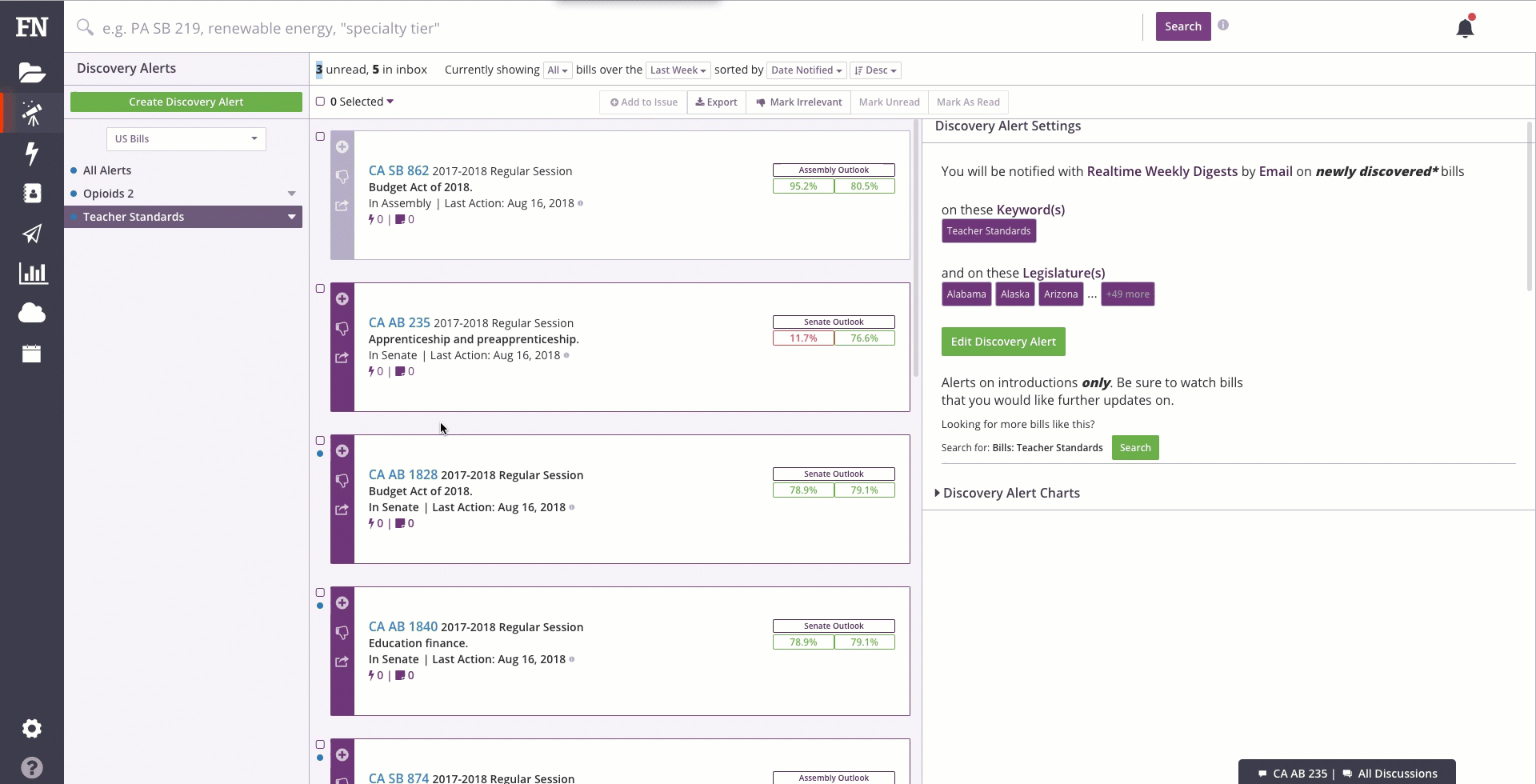 At the very bottom, you can input any information related to that bill:
If you want to jot down some analysis on the impact of that legislation, you can add an Organizational Note so that everyone on your team will be up to date when they see that bill. You can also set any reminders for yourself in the Personal Notes. These will only be visible to you.

Link actions you're taking related to that legislation with Actions. An example would be if you're planning to email the sponsor of that bill to inform him of the impact that bill will have on your industry; you can add that here and it will be linked to both that legislator and bill.
If you're on the Data tab on an Issue, you can activate the preview panel by hovering over the item and then clicking the carat symbol

 on the right side of the item to activate the preview panel. The preview pane will show you:
Basic information such as the bill title, sponsor, chamber and session information.
To view more detail about the item, click the link at the top if the pane. A new browser window will activate and open a new page with more information.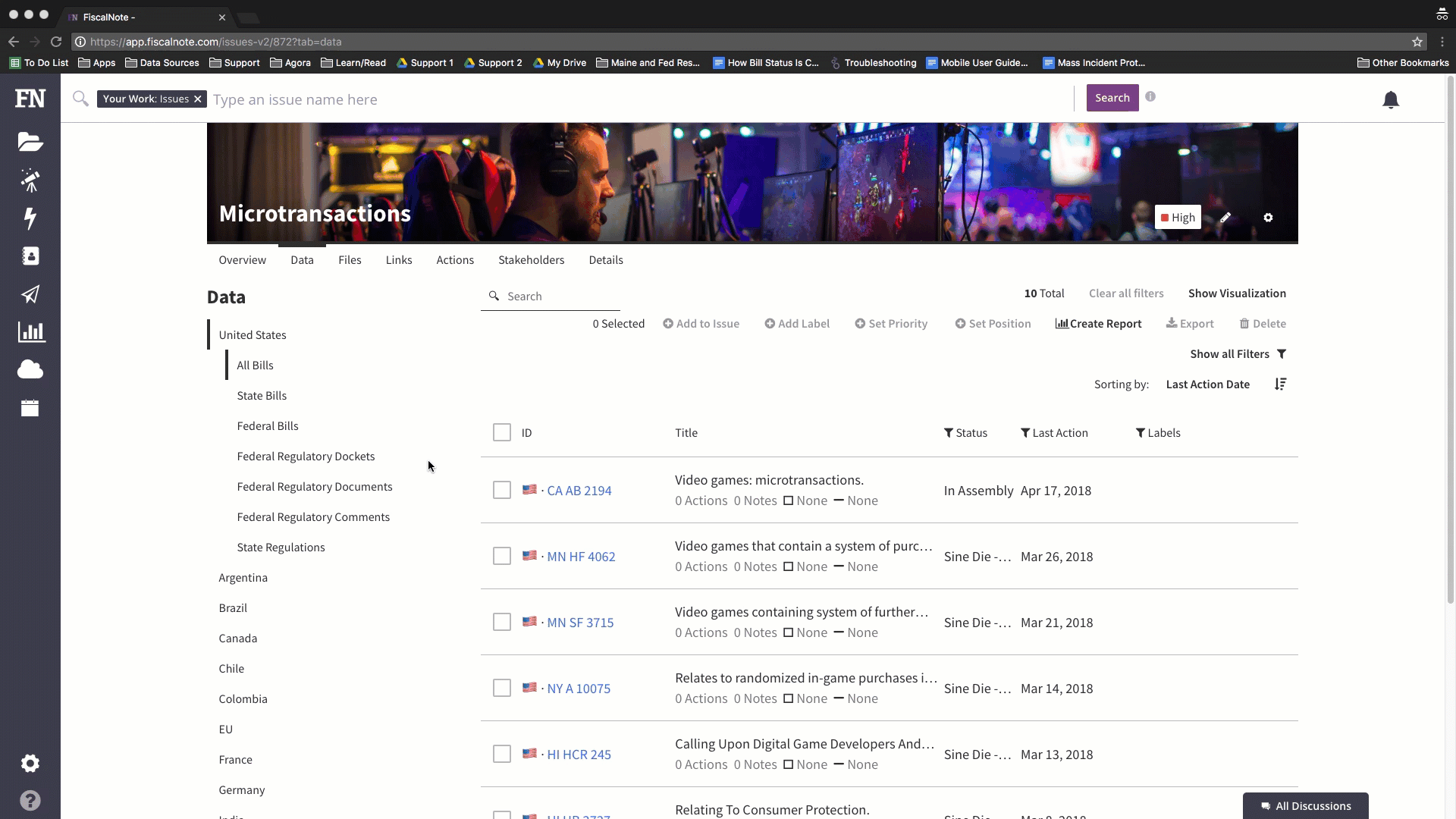 You can also right-click on the link for any item in the Data tab and choose to open the content in a new tab.