Prefiles are an important set of bills to follow in order to stay ahead of the curve before sessions start. FiscalNote will make prefile bills available 24–48 hours after they are initially published online, and you will hear about relevant bills through your Discovery Alerts or through search.
Searching for prefiles requires the following combination of filters: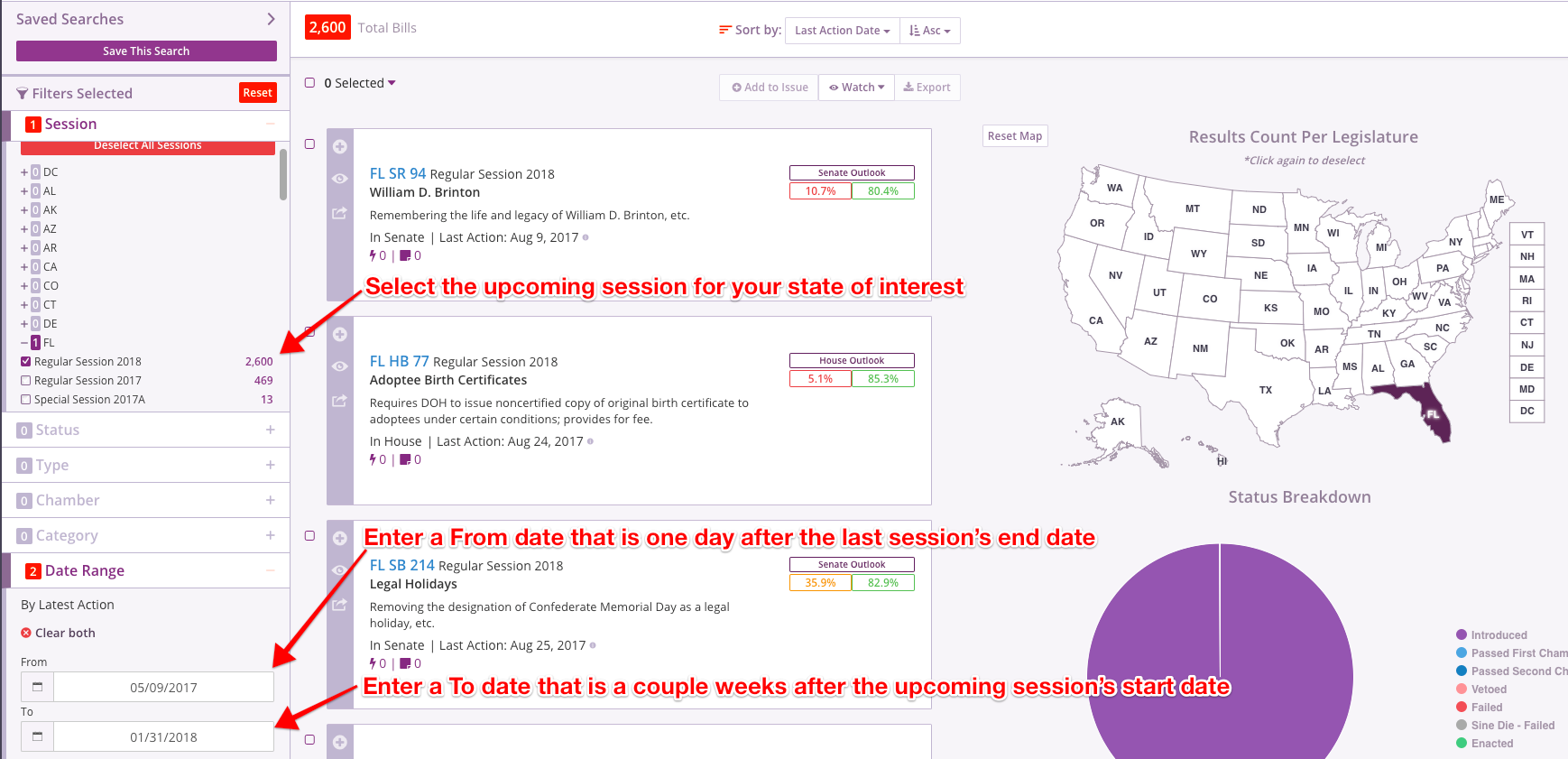 Session filter: Ensure that for the state(s) you're searching for prefiles in, you have the upcoming session selected.
Date Range filter: Filter to bills with Last Action dates in the upcoming session by selecting a date range that starts just after the end of the previous session and ends in some future date after the start of the next session.

When states publish prefile bills, they indicate a Last Action date that is "future dated." In other words, even if the bill is published in December, the states will often put the date of introduction as sometime in the upcoming January.
For example, let's say you are searching for Florida 2018 prefiles. Given that the Florida 2018 session starts on 1/9/18, and the Florida 2017 session ended on 5/8/17, you should have a From date of 5/9/17 and a To date of 1/31/18.
To find session start and end dates, refer to FiscalNote Session Dates.